My Most Memorable Patient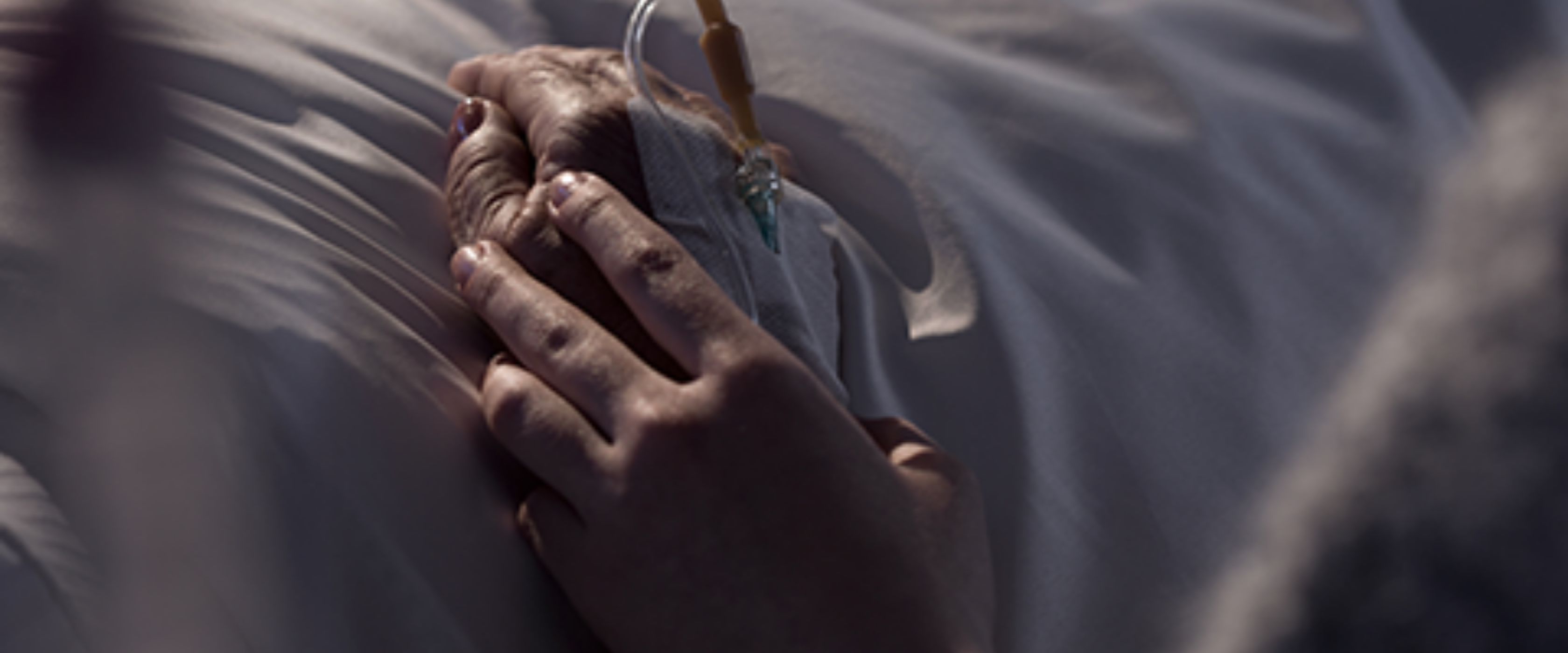 While I no longer remember her name, I will never forget her face. And, I will never forget the family that was at her bedside that day.
By far the most memorable patient I have ever had, was the only one that literally passed away right before my eyes. That moment when she took her very last breath with her husband at her bedside holding her hand will stay with me for a lifetime.
Pain Management: A Top Priority for the Dying Patient
I worked mornings and came into report that day to hear about a dying patient I was assigned. Apparently, she was brought to the hospital from a nursing home because of uncontrolled pain. Immediately when the off-going nurse left, I reviewed the patient's medical record and to my surprise, she had Phenergan, an anti-nausea medication, prescribed but it was never given at this point! Not once. I did note the morphine was only ordered every two hours and with her condition, it could be more often, so I put a page into the doctor to ask for an increase in frequency. During my assessment, the patient was complaining of pain and nausea. Right away, I brought her down the Phenergan, knowing that it would not only relieve her nausea, but also provide a synergistic effect and help the pain medication work better. I explained to the family that I had paged the doctor about the pain medication and that I had something for the nausea that would also help promote the pain relief effects of the morphine. The daughter and the husband looked at me with a glimpse of hope in their eyes. They pleaded, please anything you can do to help her feel better. I gave the small dose of Phenergan and it was just enough. She started to calm down within minutes. About 20 minutes later, the patient reported that she felt better, the nausea was gone, but that she was still in quite a bit of pain. The doctor called me back and increased the morphine to an appropriate time frame for a dying patient. Her respiratory count was above 20 and she was still reporting a high pain level, so she received the morphine about 40 minutes following the Phenergan. Finally, after more than 48 hours of being extremely uncomfortable the patient and her distressed family, were at peace. She was resting. She was still with us, smiling, responding, sleeping on an off, but this new schedule for the morphine along with the addition of the Phenergan were the perfect combination to manage her pain at a comfortable level.
A Little Hospitality Goes a Long Way
Now that the patient was taken care of, it was time to meet the needs of the family members at the bedside. I was about an hour and a half into my shift when I talked to the charge nurse about getting a hospitality cart from dietary sent to the room for the family members. Understand, I was working as a travel nurse, and had only been at this hospital for about three weeks, so I thought all hospitals provided a tray with drinks and snacks to a room with a dying patient. Apparently this hospital never had done this before. To my surprise, they didn't even know what a hospitality cart was! However, the charge nurse thought it was a great idea and took my request to the unit nursing manager who agreed full-heartedly and also expressed in previous places of her work, this type of courtesy was automatic. We called dietary, and had to explain what this was we needed. A bowl of ice with plenty of drinks, waters, soda, milks, and plenty of snacks such as fruit, chips, pretzels, etc. When the cart arrived to the room, this small gesture meant the world to this family who had been there all night long, during the hours the cafeteria had not been open. The family thanked me for this effort. Then, at lunch time, I spoke with the unit nursing manager and I asked if there was any way the husband could receive a meal ticket to have a lunch served to him with his wife. She thought this was also a great idea and we had meal tickets on the unit we often gave to family members that were staying with the patient to help take care of them. The patient was delivered her clear liquids tray and the husband was delivered a hot meal and I set them up side-by-side to eat what would end up being their very last meal together. With assistance, she took a few bites of the Jell-O and a couple sips of fluid, and he ate his meal next to her. The man looked as if he had tears in his eyes after being able to have this moment with his wife. The family could not believe just ten hours earlier, she was in such agony and here she was smiling, on what would be her last day, in fact, her last hours here on earth.
Patient, Family, and Doctor at Peace
Praises were nonstop from the family for the role I played in their lives that day. Simple things like the frequent oral care I performed to make sure her mouth was moist were appreciated deeply. The doctor (who was known for being difficult) came in for rounds and commended me personally for the excellent end-of-life care I was providing. He thanked me for calling and getting the morphine increased and for administering the Phenergan. He explained he knew she was having the nausea and ordered it intentionally and didn't understand how its administration was overlooked. All day long, I kept a close eye on this patient, and everyone was telling me she didn't have long. I had never had a patient die before, so I was still unsure. Her respiratory count stayed above 10 per minute and she was able to receive her pain medication as it was needed, but by the afternoon, she no longer needed it as often and I only had to administer it about every two hours. Her last dose was given about an hour and a half before she passed. In fact, I was coming in to assess her and see if she was going to need the medication in about a half hour, and that was the moment it happened. It was just her husband and I in the room at that unforgettable hour. She held onto his hands. He knew something was coming. He leaned in close to hear what she was trying to say, but nothing came out. Her eyes locked with his before looking towards the sky and going blank. She took her last breath. Her eyes closed and her head laid back. Just like that, she was gone. Crying with the grieving family members I would never forget his expression, he grabbed his mouth and I felt the pain in his heart, but also I felt the peace he had that she went out happy. The daughter and granddaughter walked in only seconds after her last breath and he told them, "She's gone. She's in heaven now." They all began to cry. I had mixed emotions for a split second. Do I cry? Do I hold back? Do I leave the room? Quickly these second guesses were overridden with basic human emotion which led me to stretch out my arms, embrace the family members, and cry with them. I walked out the room to give them time alone, and my charge nurse, who I looked up to as a mentor, had tears in her eyes, as she was outside of the room and witnessed the whole thing. She hugged me and told me, "It's okay to cry. You did a good job." Praise given to me that day was overridden by what I had just witnessed with my own eyes. A peaceful death with loved ones present. Without pain. Without agony. It really was a beautiful moment.
The First and Only Gift I Received as a Nurse
A week later, I was in the middle of a medication pass, when three family members approached me. I would never forget their faces, but probably never remembered the names. It was the daughter, granddaughter, and husband of that patient that passed away a week earlier. I gave them all hugs and they extended their thanks to me again. The granddaughter told me that the talks I had with her that day about what being a nurse meant to me and the care I provided to her grandmother had inspired her to become a nurse one day. They handed me a gift and I opened in front of them as they stood there hoping I would. They gave me a stone with the following engraving: "Nurses are angels in disguise" There was also a small token in the gift bag with my name, Miranda, written on it, a name not easily found on keepsakes. A verse on the coin explained to me that I would always have a guardian angel looking out for me. Again, I cried and we all hugged. And again, the same charge nurse, the one I looked up to as a mentor because of her caring, compassionate and quiet nature, the same one that was with me just outside of the room when patient passed on, looked over at me from her medication cart, with tears in her eyes and smiled.