7 Drives to Take in the Bay Area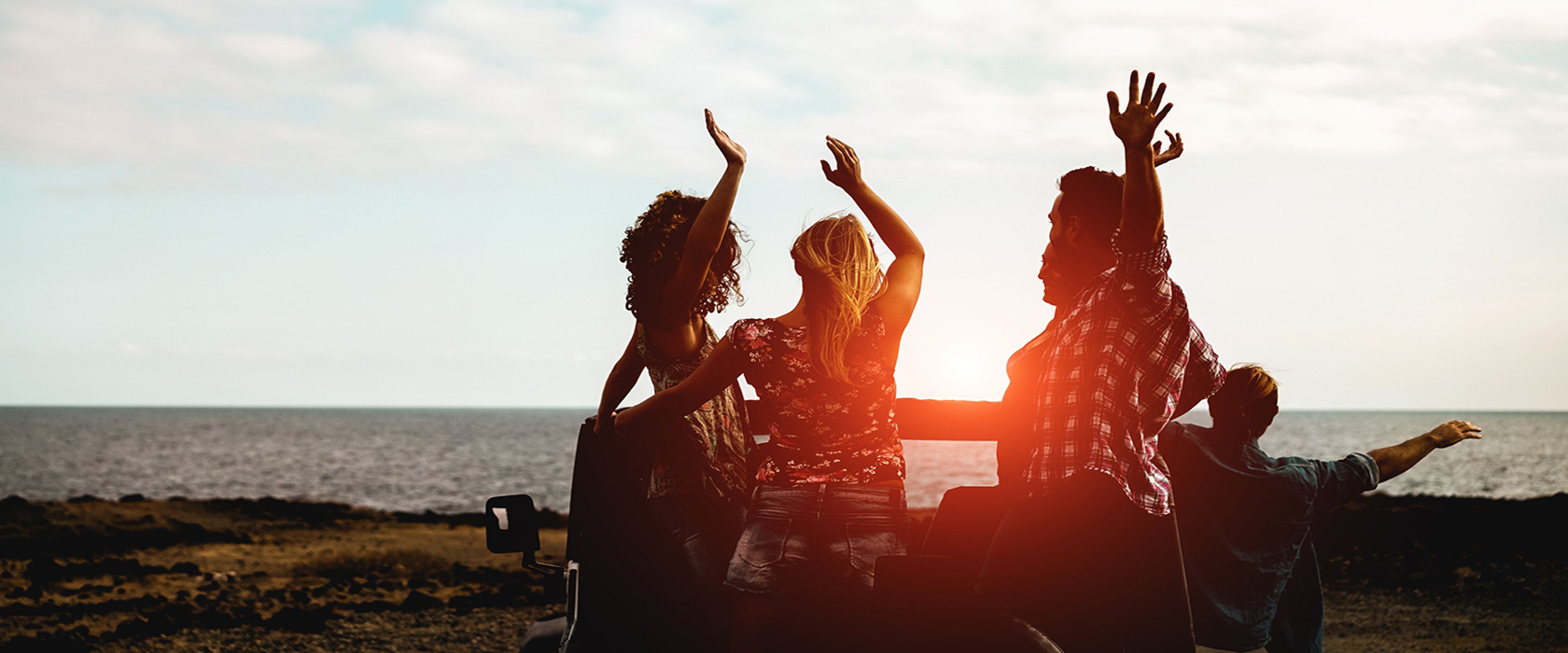 You've decided to take a travel nursing gig that's landed you in the San Francisco Bay Area. Fantastic! Now that you're on your way, you may want to familiarize yourself with the area and spend some of your precious downtime exploring everything that beautiful Northern California has to offer. If you're in the area, you might as well make the most of it, right? Time to take a scenic drive! Here are our suggestions for seven drives to take in the Bay Area.
1) Highway 1 to Monterey - If you're going to be in California and you can only take one scenic drive, it has to be on the iconic Highway 1. This is the stretch of highway that cruises right along the coast, offering some of the most stunning views in the world as you wind your way down toward other coastal cities. From the Bay Area, it's easy enough to take a jaunt down to Monterey. Enjoy the incredible scenery and stop by the Aquarium for bonus adorable otters!
2) West Cliff Drive to Santa Cruz - Okay, this particular path isn't for driving -- it's for walking and biking. But biking could be considered driving, and you have to drive a bit to get there! Located in sunny Santa Cruz, this is a fantastic 3-mile hike (6 miles both ways) that will give you a great chance to soak up some sea air and watch some surfers. Depending on the time of year, you may even see some Monarch butterflies.
3) Point Reyes National Seashore - One of the most incredible things about Northern California is that you can find a beautiful wilderness preserve just an hour from a sprawling city. Point Reyes National Seashore is an incredible place to go if you'd like to get out of the hustle and bustle to relax in honest-to-goodness nature. Remember to Leave No Trace, and enjoy!
4) The 17-Mile Drive - If you're already down in the Monterey Bay area, you might as well take the 17-Mile Drive -- a scenic road that twists through Pebble Beach amid the golf course, ocean, and incredible homes. There are cypress trees galore, and people come from all over the world to play on this iconic course. Remember to bring toll money!
5) Berkeley Hills (Grizzly Peak Blvd/Wildcat Canyon Rd) - Want to see the world from above? Check out the ranges of Berkeley Hills. This drive overlooks the valley of the San Francisco Bay, which is something everyone has to have a panoramic view of at least once in their life.
6) Highway 35 (Skyline Blvd) - If you love spectacular forests and incredible mountain views, you have to check out Skyline Blvd. This scenic drive is right in the heart of the Bay Area and offers scenery that'll make you catch your breath in wonder. The San Meteo Peninsula is really a sight to see from the summit.
7) Sonoma and Napa Counties - Don't forget wine country! You're in one of the best wine regions in the world, so take advantage of it. Napa is home to gorgeous lakes and valleys, as well as vineyards known for excellent Cabernet Sauvignon. For something a little more laid back, visit Sonoma County for twining rivers, delicious farm produce, and some of the best Pinot Noir in the world. Literally -- it's award-winning.