FlexCare Gives Back to Fire Victims, Local Families, Children's Hospital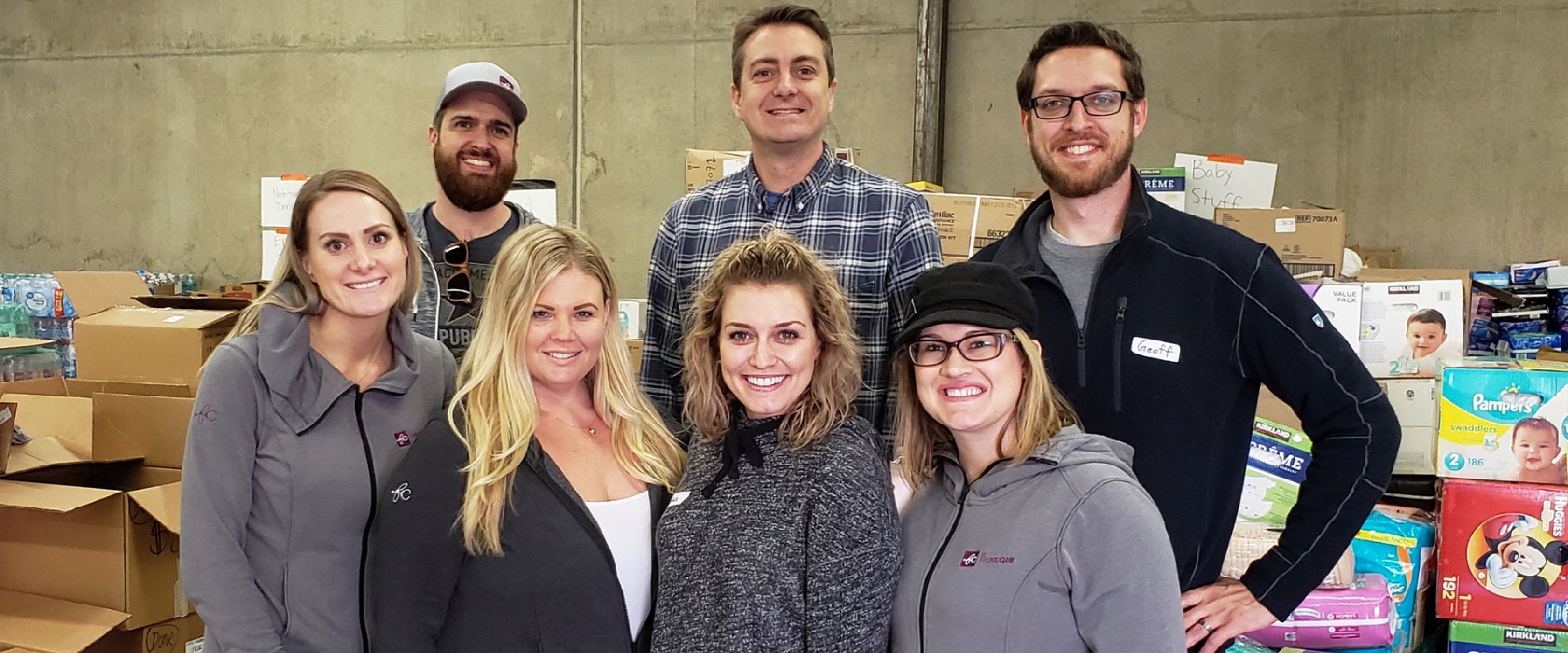 The FlexCare spirit of giving kicked into high gear recently after the devastating fire broke out in Paradise, CA, just a short drive from our headquarters here in Northern California. With over 50,000 residents displaced by the fire, we quickly mobilized our staff to assist evacuees onsite through the Salvation Army's command center, and we donated hundreds of pillows, jackets, and towels, as well as nearly 1,000 winter coats. 
FlexCare has partnered with the Salvation Army to send teams of staff three times a week through December to help provide the residents of Paradise the relief they need. As a company, we have a responsibility to help our neighbors, and the FlexCare team has stepped up in a big way and will continue to do so.
In addition to the fire relief efforts, the staff adopted two local families who had fallen on hard times. FlexCare staff fulfilled Christmas wishes by purchasing gifts and donating them to the families. Our collective cup overflowed with gratitude for having the ability to provide a little Christmas joy for these families.
FlexCare team members provide assistance to victims of the recent Camp Fire in Paradise, CA.
Giving Back on Your Behalf
After hearing from many of our travelers over the years, it became clear that the most meaningful gift we could give during the holiday season is one that supports your commitment to your profession. In 2017, we made the decision to give back on behalf of our travelers with the first donation of four mobile gaming stations, called GO Karts, at Shriner's Hospitals for Children – Northern California. More than 1,000 children have already been able to play with the GO Karts as they complete their treatment and therapy.
In 2019, we will again donate four GO Karts on your behalf to a children's hospital in North Carolina. It's an exceptional facility that provides great care for pediatric patients throughout the year. We will share more details on the dedication of the GO Karts in the coming weeks so please keep an eye out on our social media channels for that announcement.
As fortunate as we all are to be able to help those in need, we are also aware of the fact that we could not do this without our travelers' trust in us to help them create the career of the dreams. We look forward to continuing that mission for years to come.