FlexCare Medical Staffing Named 2019 Best Places to Work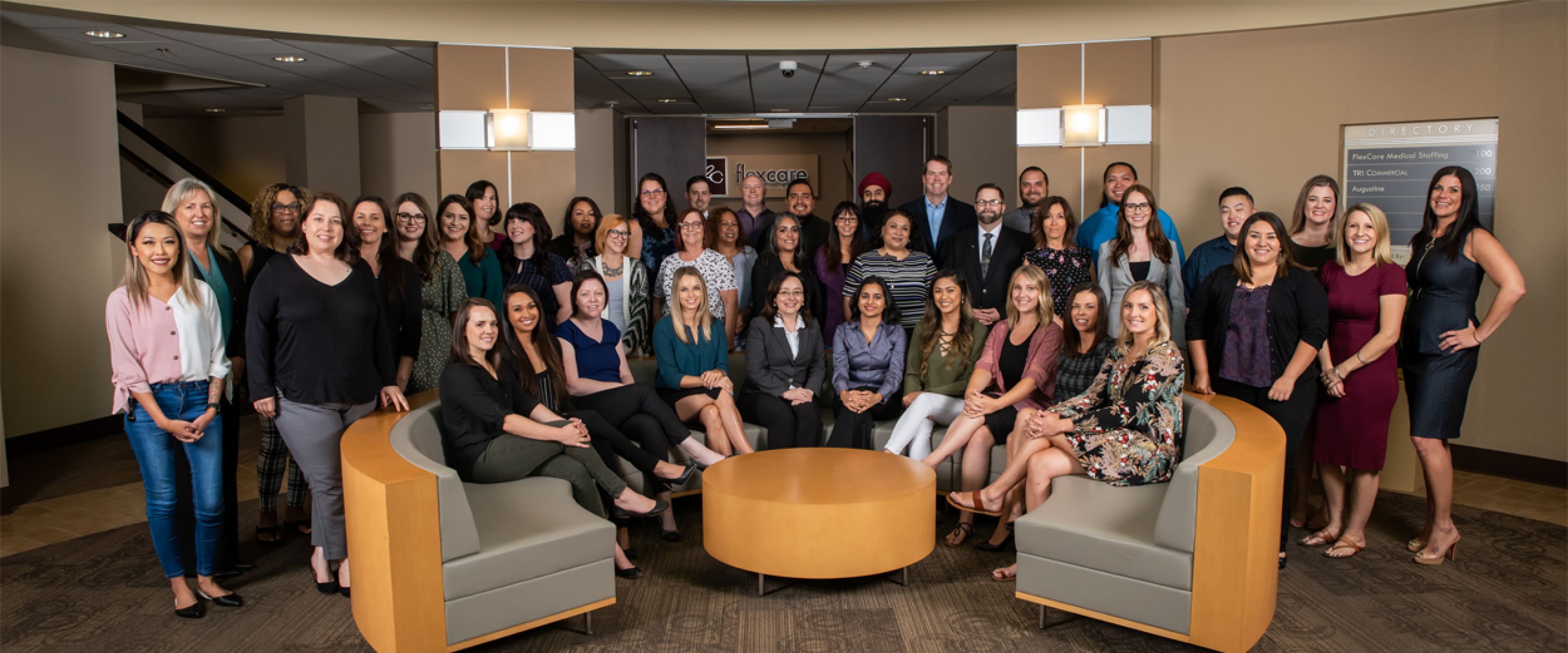 Roseville, Calif. – October 17, 2019—FlexCare Medical Staffing, a leader in medical staffing services for acute care facilities across the nation, has been honored as the top company in the large employer category for the Sacramento Business Journal's 2019 Best Places to Work. This is the sixth year in a row that FlexCare has been recognized as one of the Greater Sacramento area's Best Places to Work and the first time FlexCare was awarded the top spot.
"It's an honor and extremely humbling that the FlexCare family feels so strongly about what we've built together," said Travis Mannon, FlexCare chief executive officer. "Our team members give their all every day, so we want to cultivate a fulfilling environment that rewards them for their success and encourages them to strive for more. Being challenged to grow and having fun while doing it are not mutually exclusive. We've found that they are very much connected and that's inspiring."
From its Culture Club and quarterly events where employees come together to celebrate success, to the "FlexCare Loves Me" baby onesies that are a gift to new parents, and the additional day off to give back by volunteering in the community, FlexCare has forged a strong bond with its growing team, something that can be challenging in such a competitive market for talent.
"Elevating our employees' voices through focused surveys, giving them opportunities and mentoring to succeed, then combining that with our culture of giving back are some of the reasons why our team members feel empowered and dedicated," said Bill McElyea, vice president of human resources.
The Best Places to Work survey is conducted annually by the Sacramento Business Journal and honors companies that foster a positive work environment. Employees are asked to provide feedback about company benefits, leadership, culture, and work-life balance.  
"As a team, we take great pride in partnering with the most dedicated travel nurses, therapists, and allied clinicians in top hospitals around the country," said Mannon. "They are some of the nation's most talented clinicians who positively impact the lives of thousands of patients every day. They approach each day as a gift and it's awesome to be part of that."