Healthcare Heroes Award: FlexCare Adventurer Lives Life to the Fullest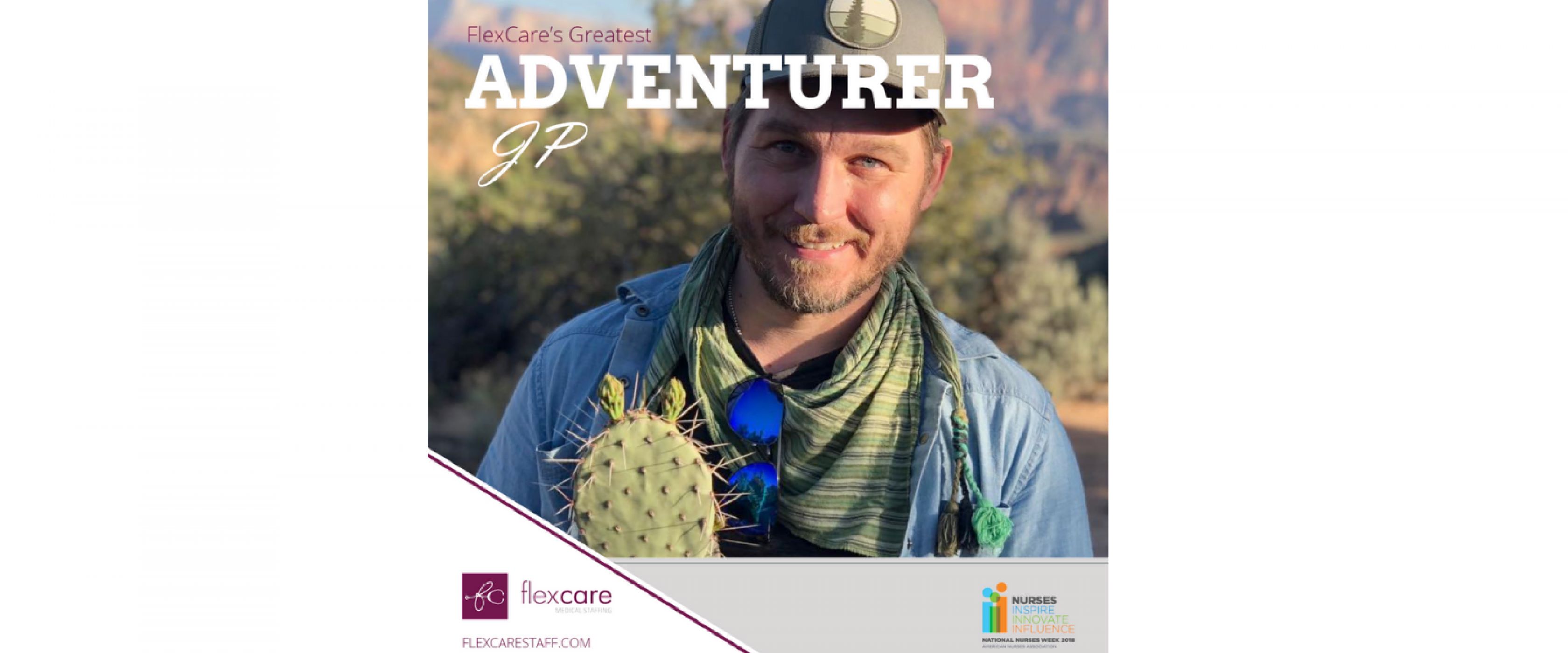 The FlexCare Healthcare Heroes Awards recognize and celebrate those healthcare professionals who stand out as exceptional FlexCare travelers. FlexCare's Greatest Adventurer is a FlexCare nurse who has had the biggest, craziest, or most memorable adventure while on assignment with FlexCare. It's someone who has embraced the life of a traveler and shares their story with others.
JP wasn't always convinced that he wanted to be a travel nurse – downsizing his wardrobe and kitchen (legend has it he's a great cook) are two things that challenged him, but what a difference a mind shift makes!
A FlexCare traveler since 2016 and our winner of FlexCare's Greatest Adventurer Award, JP has adapted well to his nomadic lifestyle. "There are so many adventures I've had as a travel nurse that wouldn't have been possible as a staff nurse," he said.
As a traveler, JP has camped for three weeks in Zion and Bryce Canyon National Parks and watched the annual Christmas tree lighting at the famed Rockefeller Center while on assignment in New York. But like many travel nurses, he enjoys a specific region that seems to speak to his soul. You could say the Pacific Ocean was calling him, so while on assignment in Washington, he obtained his captain's license and purchased a 36-foot sailboat to cruise the Pacific Northwest.
When taking breaks from assignments, JP has vacationed in Paris and Milan. "As a staff nurse, I'd have to bargain vacation bids and limited time off," said JP. "As a traveler, I can plan adventures around the world between contracts."
To know JP is to understand that he is a people person at heart, so when we asked him how nursing has changed his life, we weren't surprised to see that his response was all about the people. "As a nurse, I've been able to meet so many wonderful coworkers and patients," said JP. "It's allowed me to hold a grieving mother's hand after her miscarriage and empathize with her loss, then be able to help a trepidatious father swaddle his newborn son – the most wonderful journey in a new family's life."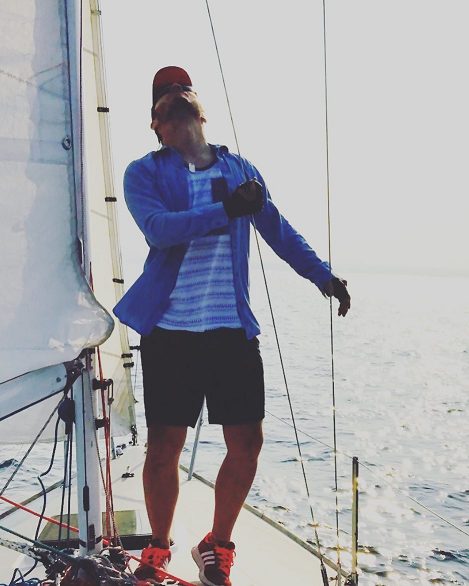 What has JP learned since becoming a travel nurse? "There are adventures far more exciting than a new shirt or having a dinner party for 20 of my friends," he said. "I can still travel home and have those friends over for dinner, but now I know that I can cook on a camp stove in the middle of the wilderness or on a boat in the middle of Puget Sound and have some extreme stories to tell my friends the next time we enjoy a cocktail and a night catching up."
Well done, JP!  On behalf of all of us at FlexCare, thank you for representing us so well and for being such an awesome FlexCare nurse!
To show our appreciation for all that he does as a FlexCare nurse, we're sending JP personalized luggage from Travis Mathew.