The Journey of a Travel Speech-Language Pathologist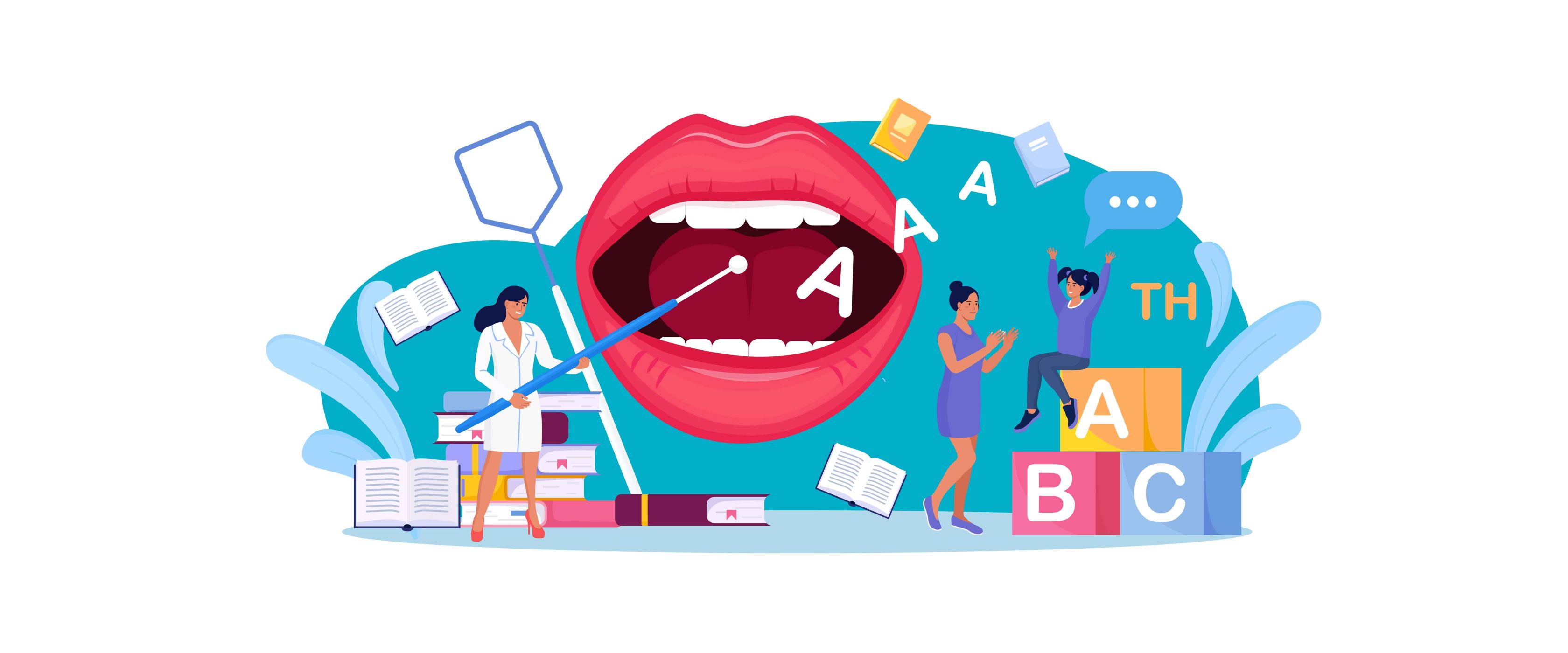 Embrace Adventure and Impact Lives
If you're looking for an opportunity to explore new places, meet new people, and positively impact the lives of others, then becoming a travel speech-language pathologist might be the perfect career choice. Travel speech-language pathologists (SLPs) have the unique opportunity to combine their love for travel with their passion for helping others communicate more effectively.  
In this blog post, we'll look at what it means to be a travel SLP, the necessary education and certifications, and the benefits you can expect from this exciting career choice.  
The Role of a Travel SLP  
A travel speech-language pathologist is a certified professional who evaluates, diagnoses, and treats individuals with speech, language, voice, and fluency disorders. As a travel SLP, you'll work with various clients, from infants to elderly adults, in multiple settings such as schools, hospitals, rehabilitation centers, and private practices. Your assignments can vary in length, allowing you to experience different work environments and regional cultures throughout the year.  
The primary responsibilities of a travel SLP are parallel to those of a staff SLP and include the following:  
Assessing clients' speech, language, cognitive communication, and swallowing abilities  
Developing personalized treatment plans based on clients' specific needs and goals  
Implementing and modifying therapy techniques to improve clients' communication skills  
Monitoring clients' progress and adjusting therapy plans as needed  
Collaborating with other healthcare professionals, such as occupational therapists and audiologists, to provide comprehensive care for clients  
Educating clients and their families about communication strategies and coping techniques  
Maintaining accurate and up-to-date records of clients' assessments, treatments, and progress  
Adhering to ethical and professional standards established by the American Speech-Language-Hearing Association (ASHA)  
Education and Certifications  
To become a travel speech-language pathologist, you must complete a series of educational and certification requirements. Here's an overview of the steps you'll need to take:  
Bachelor's Degree: Obtaining a bachelor's degree is the first step in your educational journey. Many aspiring SLPs major in communication sciences, disorders, psychology, or related fields.  
Master's Degree: A master's degree in speech-language pathology from an accredited program is necessary for anyone seeking to become an SLP. These programs typically take two years to complete and cover topics such as speech and language development, anatomy and physiology of speech and hearing, assessment and intervention techniques, and research methods.  
Clinical Fellowship: After completing your master's degree, you'll need to gain supervised clinical experience through a Clinical Fellowship (CF). This program provides you with hands-on experience working with clients under the supervision of a certified SLP.  
National Exam: To become a certified SLP, you must pass the Praxis Examination in Speech-Language Pathology, a comprehensive exam assessing your knowledge and skills.  
State Licensure: Each state has its own requirements for SLP licensure. You'll need to obtain a license in the state where you plan to practice, which may involve additional exams or continuing education requirements.  
Certificate of Clinical Competence (CCC): After completing your CF and passing the Praxis exam, you can apply for the CCC-SLP credential from ASHA. This certification demonstrates your speech-language pathology expertise and is required for most travel SLP positions.  
Benefits  
As a travel speech-language pathologist, you'll enjoy numerous benefits beyond the ability to explore new places and make a difference in your clients' lives. Here are some of the critical benefits of choosing a career as a travel SLP:  
Flexibility: One of the most attractive aspects of being a travel SLP is its flexibility. You can choose assignments that align with your interests, preferences, and schedule. If you prefer working in schools, hospitals, or rehabilitation centers, you can select assignments that cater to your desired work environment.  
Networking Opportunities: As a travel SLP, you'll have the chance to work alongside other healthcare professionals from diverse backgrounds and specialties. This not only expands your professional network but also provides you with valuable insights and perspectives that can enhance your career growth.  
Skill Development: Working in different settings and with various client populations allows you to broaden your skillset and become a more well-rounded clinician. Exposure to new challenges and experiences will keep you engaged and motivated to continually learn and grow in your profession.  
Job Security: The demand for speech-language pathologists is on the rise, and with an aging population, the need for skilled professionals in this field will only grow.  
Work-Life Balance: The ability to choose your assignments and schedule allows you to prioritize your personal life alongside your career. Whether you want to spend more time with family and friends, pursue hobbies, or enjoy the flexibility of having time off between assignments, a travel SLP position can provide you with the work-life balance you crave.  
Adventure: As the name suggests, a travel SLP job allows you to explore new places, experience diverse cultures, and create lasting memories. From bustling cities to serene countryside landscapes, your work assignments can take you on a journey of discovery and personal growth.  
If you're passionate about helping others communicate and are ready to embrace the adventure of a lifetime, consider pursuing a career as a travel speech-language pathologist. With the proper education, certifications, and a spirit of exploration, you'll be well on your way to a fulfilling and rewarding career that not only enriches your life but also significantly impacts the lives of the clients you serve. So, pack your bags, embark on this exciting journey, and let your career as a travel SLP take you to new heights.