10 Tips for Traveling with Your Dog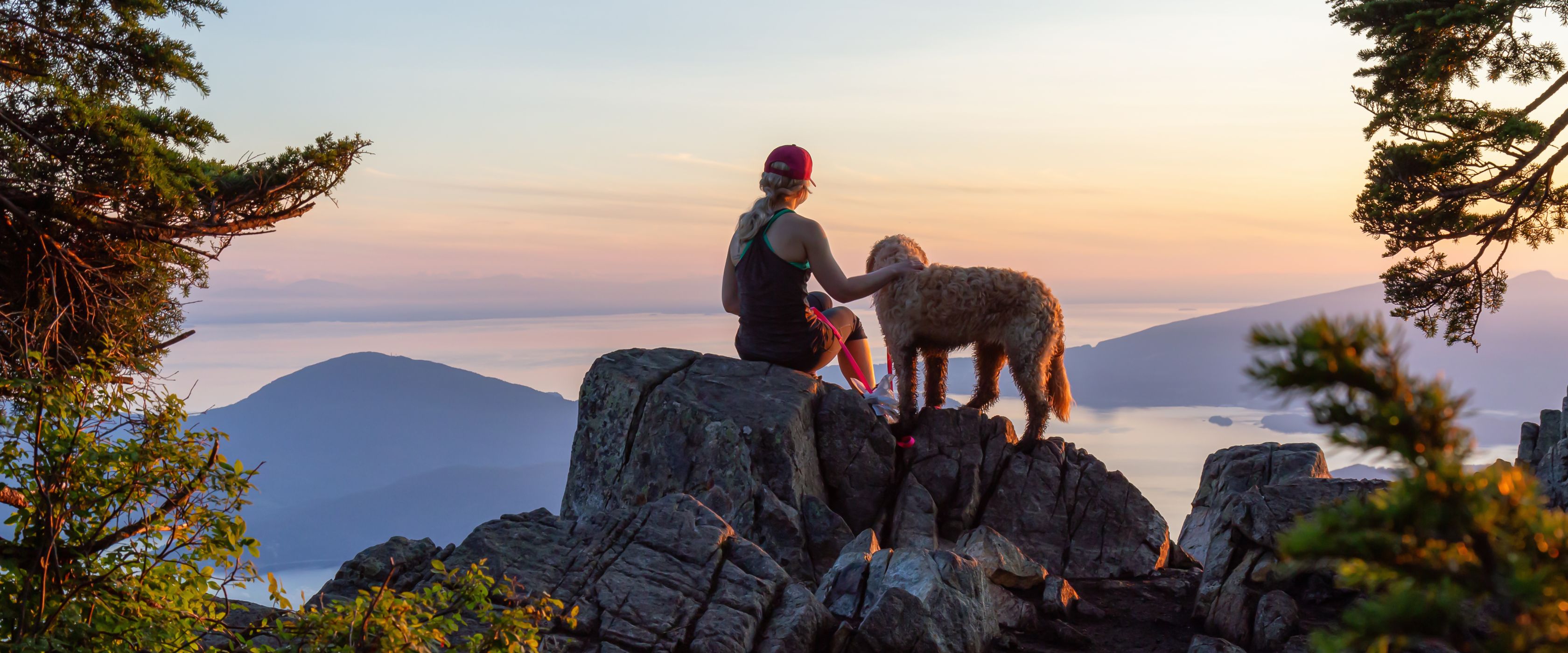 Bringing Your Four-Legged Friend on Assignment
Dogs are not only the best friends we could ask for, but they become an extension of our families and make excellent travel companions! However, traveling with a dog requires some planning, and many healthcare travelers aren't sure where to begin when considering bringing their pup(s) on assignment. To get the insider scoop, best tips, and tricks, we asked our FlexCare RN, Therapy, and Allied travel clinicians who love adventuring with their furry friends for advice on traveling with a dog. Check out the following for the top 10 tips for traveling with a dog as a healthcare clinician. 
Do you travel with your furry friend? In honor of National Dog Day, FlexCare is giving away exclusive doggy swag! Read to the end to find out how you can score some for your pup! 
Car Ride Prep
If you're in for a long car ride, prepare your dog! Get them comfortable with being in a car and be prepared if they become anxious. Tools like ThunderShirts may help!
 
Crate Training
Consider crate training your dog. Crates give your dog their own space and help alleviate anxiety.
 
Find a Sitter and/or Walker
Use apps like Rover or Wag to find a sitter you can count on before you arrive.
 
Dog-Friendly Housing & Accommodations 
Use sites like FurnishedFinder or BringFido to find dog-friendly housing and accommodations. 
 
Keep It Fun
Only bring a few toys with you and rotate them weekly, so they always feel "new." Bonus Tip: use BarkBox for a monthly delivery of toys and treats.

 

Bring Home with You
Bring your dog's favorite blanket or something to remind them of home! This will help alleviate any uneasiness they may have in new locations.
 
Microchips
Ensure your dog is microchipped and their tags are up to date with your latest contact info.
 
Vaccinations & Records
Bring copies of your dog's vaccinations. From housing to doggy daycare, it's best to always have a digital or hard copy of your dog's vaccinations.
 
Doggy Duffle Bags
Designate a doggy duffle bag. Having a specific bag for all dog-related items will make packing easy!
 
Play by the Rules
Don't wrongfully claim your dog as an Emotional Support Animal. This tactic will only result in more difficult travel for everyone!