7 Truths About Nurses Week 2022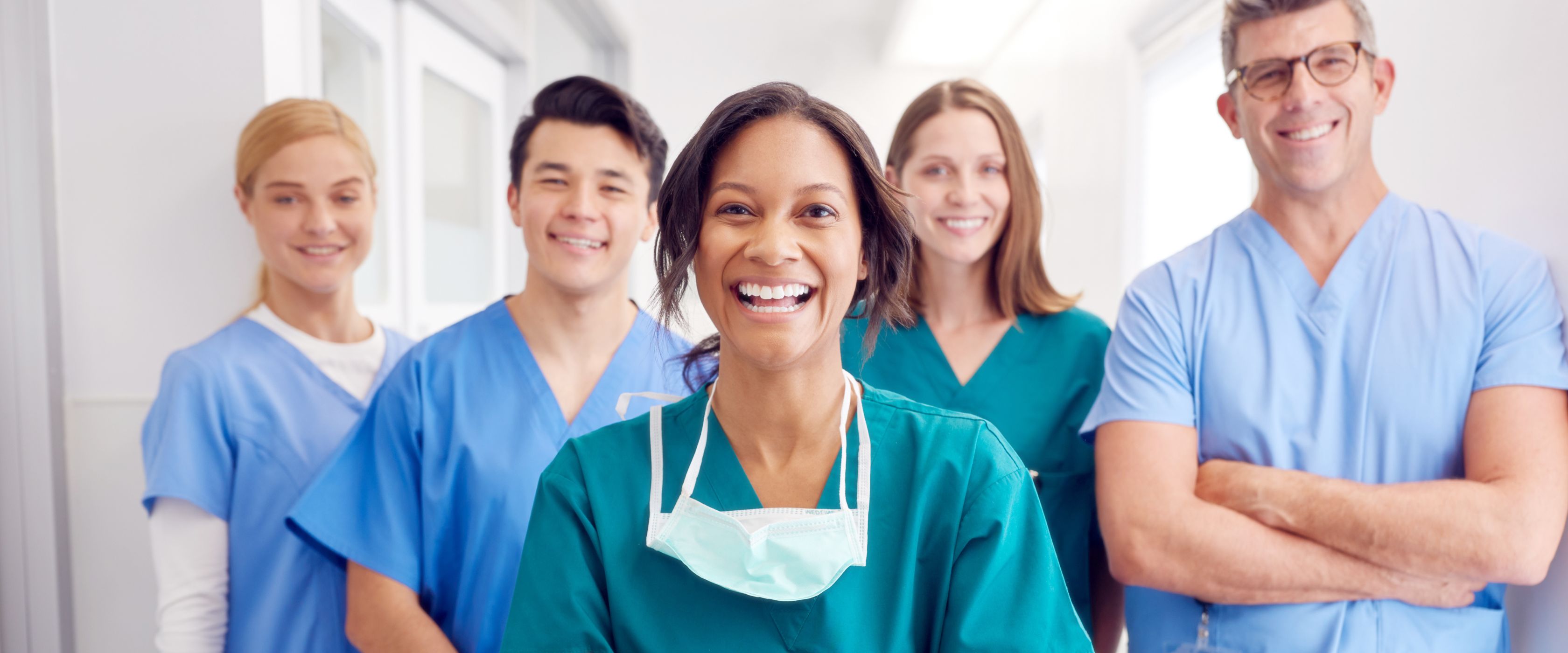 NURSES WEEK: An annual national and international recognition of nurses intended to honor and show appreciation for this most respected profession.
Thank You, Nurses
Even if you're new to nursing, you likely know that the official nurse appreciation week, also known as Nurses Week, is your time to be celebrated. We want to prepare you for this annual event with our list of things, some awesome, some a bit kitschy, that you can look forward to during the celebratory week, including a special announcement from FlexCare.
The Reason Nurses Week Is Always in May
You've seen the deluge of messaging that begins in late April or early May, so you likely know that Nurses Week always comes in May. But did you also know that it's not a random date? Nurses Week begins on May 6 and ends on May 12, which coincides with Florence Nightingale's birthday. Now you can look forward to getting that answer right for your next trivia night. You're welcome.
Persistance Pays Off
There were several previous attempts at gaining formal recognition for nurses that spanned decades and numerous administrations. It wasn't until March 25, 1982, that President Ronald Reagan proclaimed May 6 as "National Recognition Day for Nurses." In 1993, the American Nurses Association expanded the recognition to one week, May 6-12. Persistence pays.
Americans Trust and Appreciate Nurses Like You
You will receive about 1,276 messages of appreciation from all that know you're a nurse. Okay, maybe that's a bit of an exaggeration, but not that far off. According to a recent Gallup poll, for the 20th year in a row, nursing is one of the most trusted professions. That's saying something because we're a suspicious bunch. So, if you're a nurse, you can be grateful that your patients appreciate you; they really, really do. Okay, they don't always do what you tell them to do, and they may be awful patients, but their hearts are in the right place. It's not unusual to use Nurses Week as a time for folks to acknowledge the positive impact that nurses have had on their lives and health.
Freebies! Freebies!
You will be showered with nurse freebies and discounts, so take advantage of them. Some companies have ongoing special offers for nurses. For instance, Adidas offers 30% online or in-store discounts, and Brooklyn Bedding provides 25% off your entire order plus free shipping. During Nurses Week, restaurants and other retailers will announce their discounts or specials for a specific day or throughout the week. In 2021, Chick-fil-A, Chipotle, and Dunkin' Donuts were three companies with special offers. Check with your favorite restaurant or retail shop to see what they have planned for the week. No, Tesla does not offer any nurse discounts yet, but we'll keep checking.
Corny Gifts All Around
Okay, it's the thought that counts, right? No matter where you work your leadership team will attempt to acknowledge nurses during this important week. Pizza parties, donuts, and cheesy gifts will all be part of the celebration. Is it enough? No! Never! But eat the pizza, enjoy the donuts, accept the cheesy gifts, and then go out and treat yourself to a soul-filling comfort meal prepared and served by someone else. You're a travel nurse – you know how to take care of yourself.
Not a travel nurse yet? Browse FlexCare's travel nurse jobs and connect with one of our awesome S1NGLEPOINT recruiters to get on board!
Count on Funny Comments About #4 & #5 Above
You can bet that a certain celebrity nurse known for his comedic take on the nursing profession will use his talent to poke some light-hearted fun at Nurses Week. Whatever he posts on social media is sure to be hilarious. Will Nurse Becky make an appearance? One can only hope.
At FlexCare, we appreciate all our travel nurses and cannot wait to celebrate Nurses Week in a meaningful way. Our goal is to create the best experience in travel nursing. We will continue to strive to make it the dream profession it was meant to be. Here's to Nurses Week, and especially, here's to you!