Christine Never Starts New Travel RN Job Without This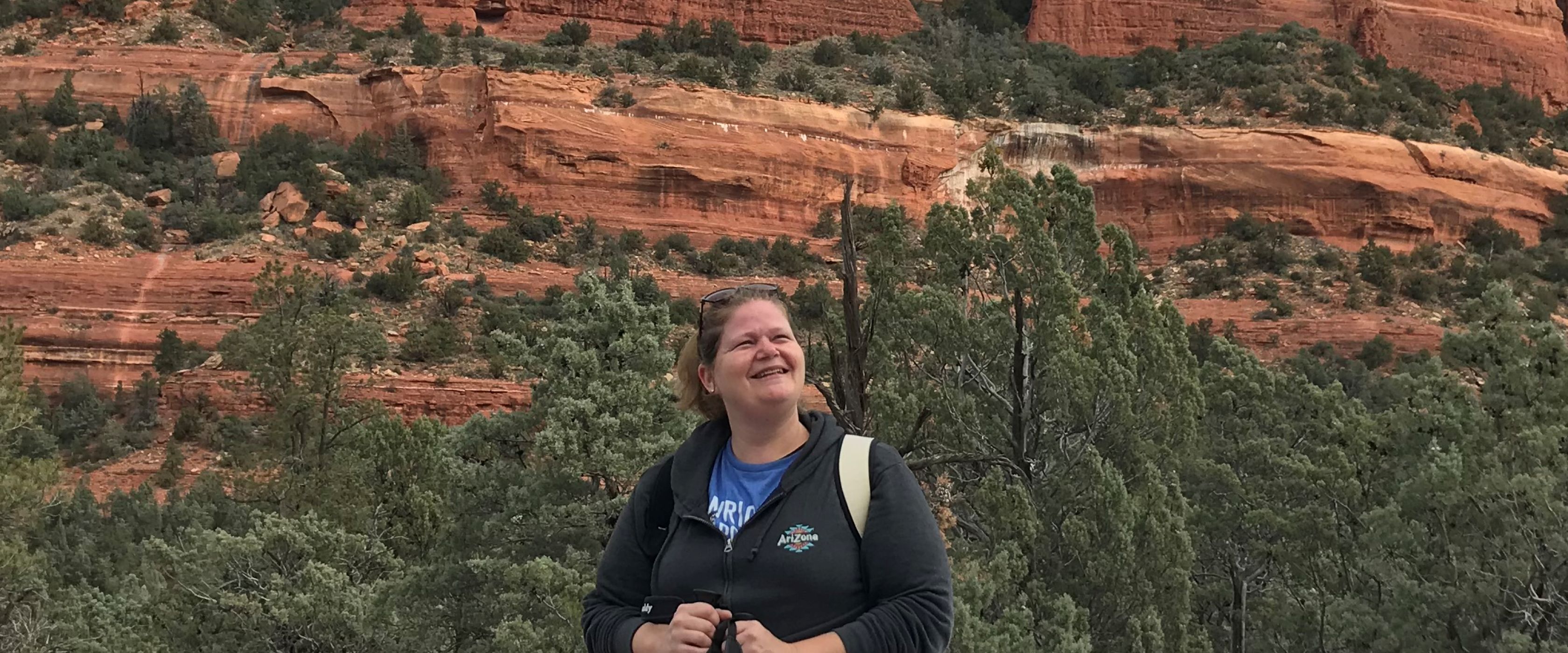 Christine, a FlexCare Med-Surg/Tele RN and recent featured Tuesday Traveler, doesn't have challenges finding the good in each assignment. Currently working in Arizona, Christine is not shy about grabbing her camera to explore an area. Her motto, "Life is an adventure. Take risks," is the epitome of a positive traveler mindset. We caught up with her to find out why she decided on this career and what she believes is something she must bring with her on any assignment.
Why did you decide to become a travel nurse? 
"I love being a nurse and wanted to travel and see the U.S., so travel nursing seemed to be the perfect choice. I felt stale at my previous job and wanted to be challenged. Travel nursing seemed perfect and turned out to be the best decision ever. Traveling has made me love being a nurse again."
Is there anything that you learned about yourself or about being a travel nurse that you didn't know before you started this adventure?
"I learned that I can make my own happiness and that I could do this and love every minute of it." 
As a traveler, the tradeoff for more career freedom is that you have to live with fewer possessions. Name some things that you absolutely must bring with you on an assignment.
"Self-confidence, a GPS, and my camera so I can capture all my adventures."
(Okay, we absolutely love the "self-confidence" comment.)
What is something that you want a new traveler to know that might make their first assignment a little easier? 
"The first thing I would recommend is that you be yourself. Second, is to keep an open mind. Also, don't be shy. Talk to your co-workers and ask them about places to visit or eat. I pick different adventures that I want to do on my days off because I never know when I'll be back in that state, and that helps me clear my head when I'm stressed."
Given the fact that Christine now has a few assignments as a travel RN on her resume, the sky is the limit on her future adventures!