Featured FlexCare Traveler | February 2022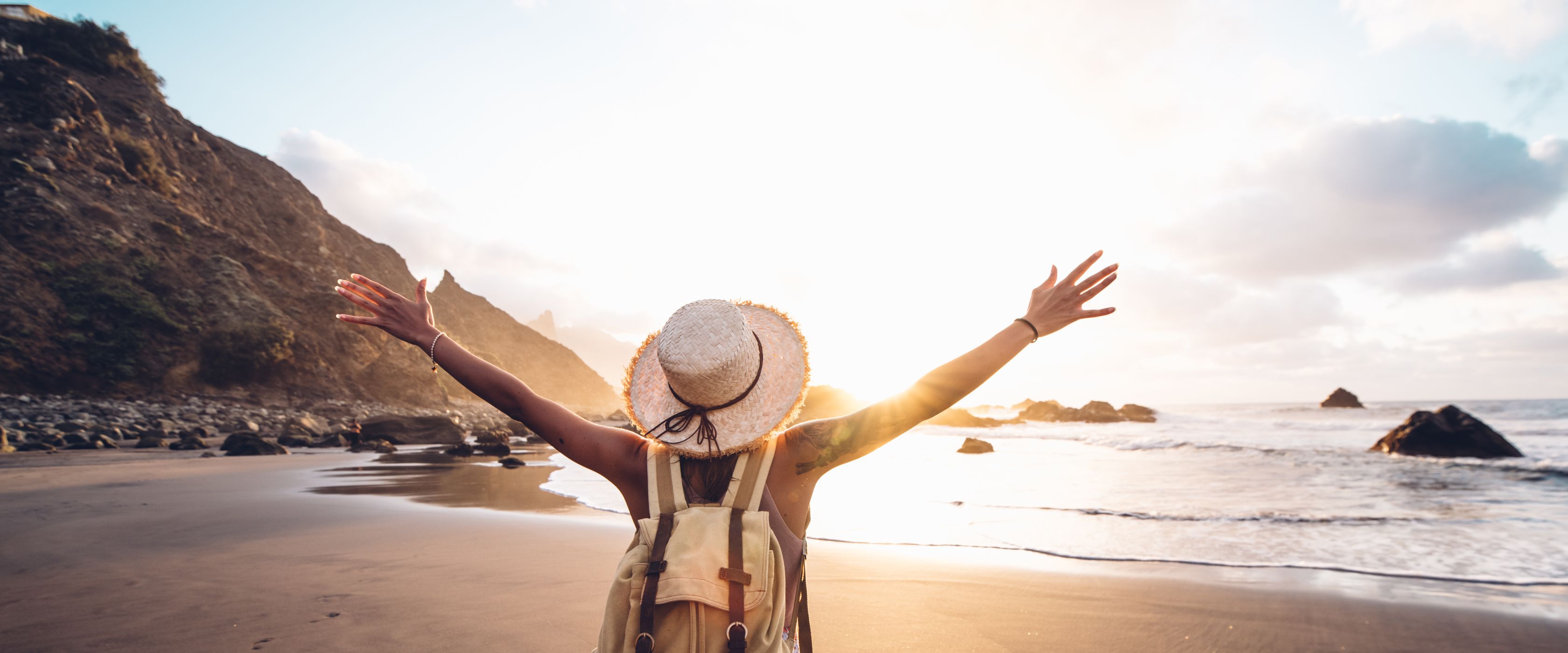 Meet DAISY Award Recipient, Julie, Stepdown RN
Unlike traditional nursing jobs, travel nursing offers the opportunity to work short-term assignments in different healthcare facilities nationwide. With the ability to experience different environments, travel nurses create opportunities for themselves to grow as healthcare providers, elevating their skills and therefore providing better quality patient care.  
We highlighted multiple talented and committed healthcare travelers throughout February on our Instagram. However, for this month's Featured FlexCare Traveler, we wanted to take the opportunity to introduce you to DAISY Award recipient Julie, Stepdown RN.
Julie, Stepdown RN
Deciding to travel was the best decision I've ever made! I felt that I was at a standstill as a staff nurse. I have loved working with FlexCare, my recruiter Austin has been incredible. You'll meet a lot of people who might be making more with a different company, but you'll realize quickly your recruiter makes all the difference! Travel nursing isn't easy and can be very uncomfortable, but you have to have confidence in your skills. The job is the same no matter what city, state, or hospital you go to!  

So far, my favorite assignment has been at a hospital in Kings Mountain, NC! The employees are welcoming and FUN, give fair assignments, and work as a team. It's the complete opposite type of nursing I usually do, but I have extended three times now! I have met so many wonderful people and developed forever friendships.
We want to thank Julie for her tireless efforts in providing the highest quality patient care. We are so proud and honored to be a part of our FlexCare travelers' journey, and recognitions such as The DAISY Award indicate their impact on their daily patients' lives.    
What is The DAISY Award?
Many facilities recognize outstanding patient care with The DAISY Award. The DAISY Award celebrates the extraordinary compassion nurses provide for their patients and exceptional clinical skills.
Why Become a FlexCare Travel Nurse?
As a travel nurse, we understand that your time is valuable, and you would rather spend your time caring for patients or exploring your new home! For this reason, we are firm believers in our High-Pay, Hassle-Free philosophy. This philosophy means you will never have to negotiate for what you deserve because we offer our maximum pay package for assignments from the start. Unlike other agencies, FlexCare recruiters' paychecks are not dependent on a clinician's contract size, so their only motivation is finding you the perfect assignment.
FlexCare also believes you shouldn't be passed around to different departments when you have questions about housing, payroll, or benefits. As a FlexCare traveler, your S1NGLEPOINT Recruiter is your one point of contact who will help manage all aspects of your travel career, saving you time and providing peace of mind.  
Not to mention, the FlexCare 360 mobile app enables travelers to align their career and lifestyle goals with ease through an intuitive job board powered by Google Maps, customized job searches, exclusive job matching technology, application tracking, assignment updates, direct messaging with your recruiter, quick access to HR resources, and so much more.
Download the FlexCare 360 Mobile App to find your next travel nurse job!