Healthcare Heroes 2019: Happiness is an RV and a Great Travel Nurse Life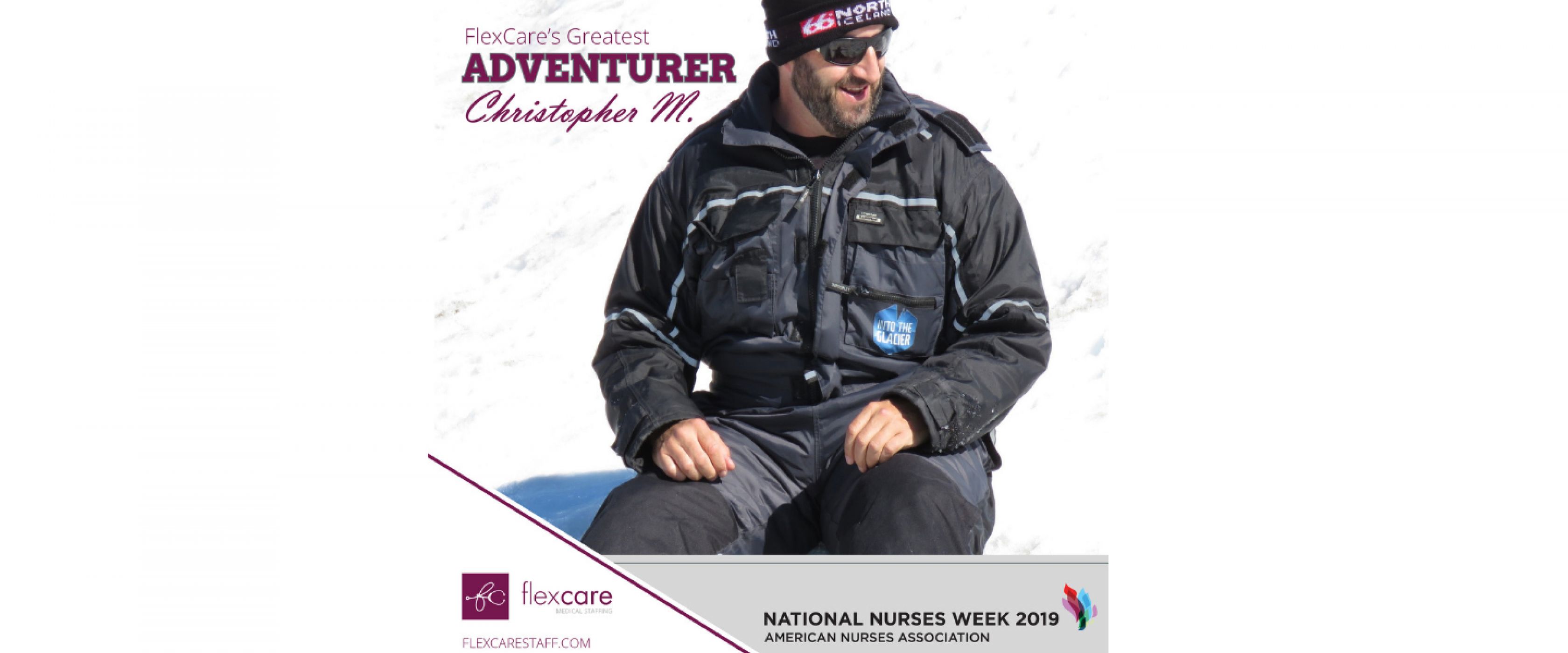 Travel Nurse and ICU RN, Christopher - Greatest Adventurer
Christopher, an ICU RN, has been named FlexCare's 2019 Greatest Adventurer! What makes Christopher our top Adventurer? He embraces the travel nurse lifestyle and seeks memorable adventures not just in the assignments he chooses, but also in his free time. Living in an RV, moving around California, traveling every chance he gets (even taking dramatic videos with his drone), and spreading good vibes along the way makes Christopher our hands-down favorite!
A FlexCare travel nurse since 2015, Christopher is contagiously positive - a trait that came shining through when he was featured on our blog and as a FlexCare Tuesday Traveler in June 2018. When we asked him if he had any advice for new nurses, he said, "My only advice is simple: Learn what makes you happy with yourself, then constantly pursue that." He also sent us the Chinese proverb below, and it perfectly captures his personality, so we just had to share it.
Christopher prefers rural areas so that he can spend as much time as possible outdoors. Every day he isn't working he's hiking and exploring, and Christopher shares his photos and drone footage with the FlexCare staff. A few places he's explored include Space Camp in Huntsville, Alabama, Jedediah Smith Redwoods State Park, Prairie Creek Redwoods State Park and Fern Canyon (location for Jurassic Park 2: The Lost World), and recently returned from a trip to Vietnam.
"He is ALWAYS talking up travel nursing to everyone he meets," said Amanda Wheeler, FlexCare Recruitment Manager. As a result, Christopher has sent FlexCare several referrals. He embodies the life of a traveler and his positive energy and lifestyle are a testament to what is possible when you fully embrace your options.
"One of my favorite things about being a travel nurse is knowing that another adventure is always just ahead," said Christopher. "Since I started traveling, I've made so many memories from my adventures that I can take with me for the rest of my life. And I know there's many more ahead."