How to Spend the Holidays Away from Home as a Travel Nurse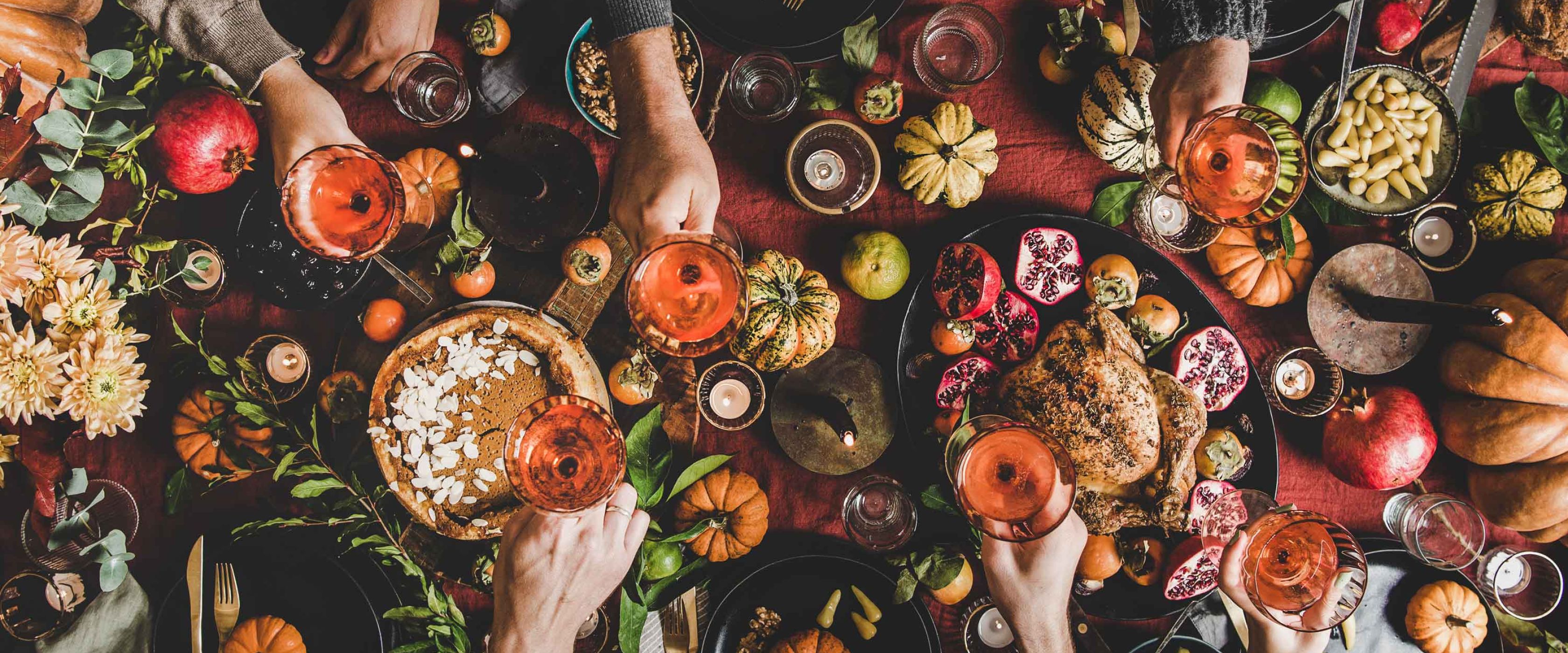 Staying Connected as a Travel Nurse
As travel nurses, we're used to embracing new challenges and experiences. But spending the holidays away from home can be a different kind of challenge— especially for those who get homesick. The good news is, it doesn't have to be a lonely experience. There are plenty of ways to make the most of the holidays, even if you're not with your loved ones. 
Imagine celebrating Christmas in Washington, D.C., where you can stroll among over 200 animal-shaped light displays at the ZooLights Winter Festival. Or maybe you'd prefer to bar crawl in Santa suits with new friends in Seattle. With so many unique holiday destinations and celebrations across the US, there's something for everyone. 
In this blog post, I'll share some tips on how to spend the holidays away from home as a travel nurse. I'll cover everything from my secrets to getting the holidays off to the best cities to celebrate the holidays in as a travel nurse. I'll also share a curated list of unique holiday events and experiences. 
So, if you're a travel nurse looking to make the most of the holidays, read on! 
Tip #1: How to Get Guaranteed Time Off for the Holidays
The first step to spending a happy and stress-free holiday season as a travel nurse is to make sure you have the time off you need. One of the biggest perks that comes with travel nursing is that you have the flexibility to choose when and how long you want to work. The holidays is the perfect time to take advantage of that but it takes some planning. 
If you know you want to have the holidays off, be sure to plan ahead and schedule your contract accordingly. Guarantee your holiday time off by scheduling your 13-week contract to start around mid-September, ensuring it ends right before Christmas. This way, you'll avoid the scramble to get your time off request approved and ensure you have plenty of time to celebrate with loved ones. 
If you're unable to get a contract that ends before the holidays, there's no need to worry— just keep reading! I have some great ways you can celebrate the holidays while on assignment. 
Tip #2: New Friends, Old Traditions
Even if you're away from home for the holidays, you don't have to miss out on your favorite traditions nor do you have to spend the holidays alone. Plenty of travelers work during the holidays for the extra pay, so they're looking to connect with others too. 
Talk to your co-workers and see which travelers will be in town, then plan a way to celebrate together. One of my favorite family holiday traditions is Secret Santa. It's a great way to get to know your co-workers better, spend the holidays together, and have some fun at the same time. 
Volunteering is a great way to meet new people, give back to the community, and feel more connected to your new surroundings. Delivering meals to the local soup kitchen or donating gifts to children in need at a local shelter are two meaningful ways to spend your holiday season. Not only will you be giving back to those who are less fortunate, but you'll also meet new people and create lasting memories.  
As a labor and delivery nurse, I personally love to volunteer in the neonatal intensive care unit. NICU babies are often the most vulnerable patients in a hospital, and they need all the love and support they can get. By volunteering in the NICU, you can help to provide these babies with the care they need and make their holiday season a little bit brighter. 
Tip #3: Holiday Travel Bucket List
If you're looking for a more adventurous holiday season, consider adding some unique events and experiences to your travel bucket list. There are many cities around the US that offer unique holiday events and experiences. And if you plan ahead, you can choose a contract in one of those places! Whether you're a solo-traveler looking to make new friends or traveling with family, there's a holiday event that's a perfect fit for you. 
For the History Buff: 
America's Hometown Thanksgiving Celebration in Plymouth, Massachusetts is a must-visit. If you have a deep appreciation for history and traditions, this event is perfect for you. You'll get the chance to step back in time and experience the very origins of Thanksgiving, complete with captivating parades, majestic floats, and a true taste of historical America. 
For the Party-Goer: 
For those of you who love a good party, The Santa Crawl in Portland, Oregon is a blast. If you're all about the festive atmosphere and enjoy dressing up, this event is tailor-made for you. It's a jolly way to celebrate the holidays while hopping from one bar to another, all dressed up as Santa. 
For the Romantic Adventurer: 
If you're seeking a touch of magic and romance during the holiday season, The Christmas Ship Parade in Seattle, Washington is an enchanting choice. Imagine boats adorned with twinkling Christmas lights sailing through the harbor, creating a captivating and heartwarming experience that's sure to kindle the romantic spirit within you. 
For Family Fun Seekers: 
ZooLights at the Cincinnati Zoo & Botanical Garden in Cincinnati, Ohio is a fantastic choice for families. It transforms the entire zoo into a dazzling wonderland with over 3 million lights. It's an event that offers cheerful and memorable experiences for both kids and adults, making it the ideal family outing during the holiday season. 
For City Celebrators: 
For those who love celebrating the New Year in a unique, city-centric way, look no further than The Peach Drop in Atlanta, Georgia. Picture this: a giant peach dropping from the top of a building to welcome the new year. It's a quirky and exciting tradition that lets you ring in the new year right in the heart of Atlanta. 
Spending the holidays away from home can be a challenge, but it can also be a rewarding experience. Each moment away from home is an opportunity to create cherished memories, connect with new friends, and check some places off of your bucket list. Are you ready to embrace the holidays with open arms and make the most of this incredible chapter in your life?