The Journey of a Traveling Cath Lab Tech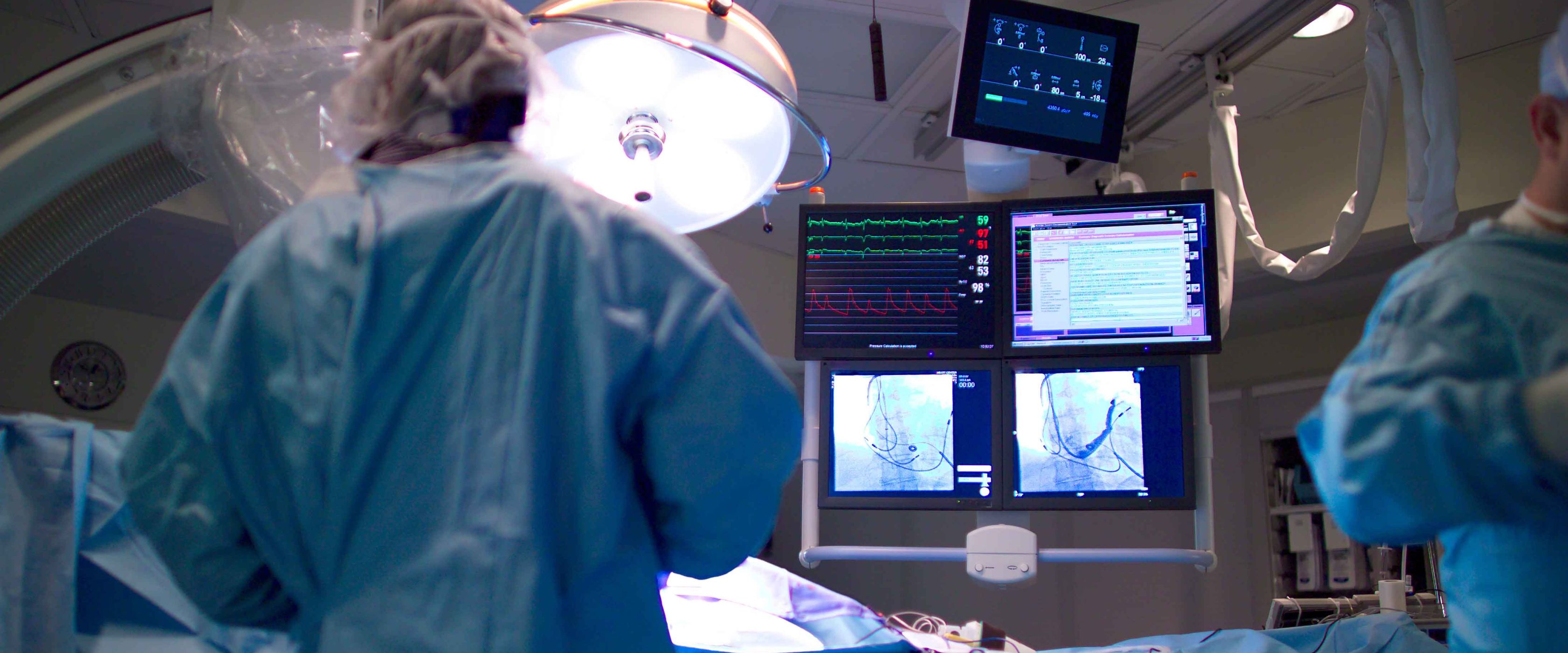 Everything You Need to Know about a Traveling Cath Lab Tech Career
In the dynamic and fast-paced world of healthcare, the role of a Cardiovascular Catheterization Laboratory Technician, or Cath Lab Tech, is crucial. Cath Lab Techs are at the frontline of diagnosing and treating cardiovascular diseases, working hands-on in catheterization labs where invasive cardiovascular procedures are performed. But imagine doing this challenging job while exploring new cities and expanding your horizons. Welcome to the exciting life of a traveling Cath Lab Tech!  
What is a Cath Lab Tech?
A Cath Lab Tech assists doctors during invasive cardiovascular procedures such as angioplasty, cardiac catheterization, and electrophysiology. They operate the cath lab equipment, monitor the patient's vital signs during procedures, and provide pre-operative and post-operative care. They also handle equipment sterilization and maintenance, ensuring a safe environment for patients and the medical team. Cath Lab Techs are a crucial part of the healthcare team, working closely with cardiologists, surgeons, and nurses.
Traveling Cath Lab Tech: A Twist on the Traditional Role
A traveling Cath Lab Tech takes on these responsibilities while journeying across the country. They generally work on short-term contracts ranging from a few weeks to several months in various hospitals or healthcare facilities. The need for traveling Cath Lab Techs is primarily driven by staffing shortages, particularly in remote or rural areas, or to supplement existing staff during busy times.  
Traveling Cath Lab Techs can experience different workplace environments, medical practices, and patient populations. This not only diversifies their professional experience but also broadens their personal perspective.  
Job Description
The primary responsibilities of a Traveling Cath Lab Tech encompass a broad range of tasks:  
Preparation of Patients: This involves explaining procedures to patients, positioning them correctly, and applying local anesthesia if necessary.  
Equipment Management: A Cath Lab Tech is proficient in operating sophisticated machines and equipment during catheterization procedures. This includes setting up the cath lab, sterilizing equipment, and troubleshooting technical issues.  
Procedure Assistance: During procedures, they assist physicians by monitoring the patient's heart rate and blood pressure, operating imaging equipment, and sometimes even helping guide catheters or stents into the body.  
Post-Procedure Care: After procedures, they monitor the patient's recovery and wound healing and remove sheaths and catheters.  
Administrative Tasks: Their job includes record-keeping, maintaining inventory, and ensuring adherence to safety standards and protocols.  
Required Skills
To excel as a Traveling Cath Lab Tech, the following skills are invaluable:  
Technical Proficiency: Familiarity with a wide range of cath lab equipment and the ability to troubleshoot and resolve issues is necessary.  
Stamina and Dexterity: These professionals are often on their feet for long hours and must have excellent hand-eye coordination for delicate procedures.  
Interpersonal Skills: As they are in direct contact with patients who may be under stress, excellent communication skills, empathy, and the ability to calm anxious patients are crucial.  
Adaptability: Traveling Techs frequently transition to new environments, so flexibility and quickly adapting to new teams, protocols, and equipment is essential.  
Attention to Detail: They must follow sterile procedures and maintain accurate patient records.  
Certifications and Education
To become a Cath Lab Tech, you must have a relevant associate or bachelor's degree in cardiovascular technology or a related field. Following the degree, gaining practical experience through internships or on-the-job training is beneficial.  
To work as a traveling tech, certification is usually required. The three primary certifications include:  
Basic Life Support (BLS) and Advanced Cardiovascular Life Support (ACLS) certifications are also required.
Other Necessary Information
Before you dive into this career path, remember that the "traveling" aspect of the role involves significant mobility. Contracts typically last 13 weeks but can range from 8 to 26 weeks or longer. Many travelers utilize downtime between assignments for rest, travel, or professional development.  
Traveling Cath Lab Techs often receive housing stipends and health benefits in addition to their salary. The salaries of Cath Lab Tech travelers vary based on experience, location, and the specific contract but are competitive, partly due to these specialized professionals' high demand and short supply.  
Becoming a Traveling Cath Lab Tech requires specific education, certification, and diverse skills. Yet, the rewards are considerable: not just in monetary terms but also the satisfaction of contributing to life-saving procedures and the adventure of travel and working in diverse settings. If you're intrigued by the interplay of health, technology, and travel, this could be your perfect career!