Meet Lauren: An ICU RN Traveling Across the Country in a Converted School Bus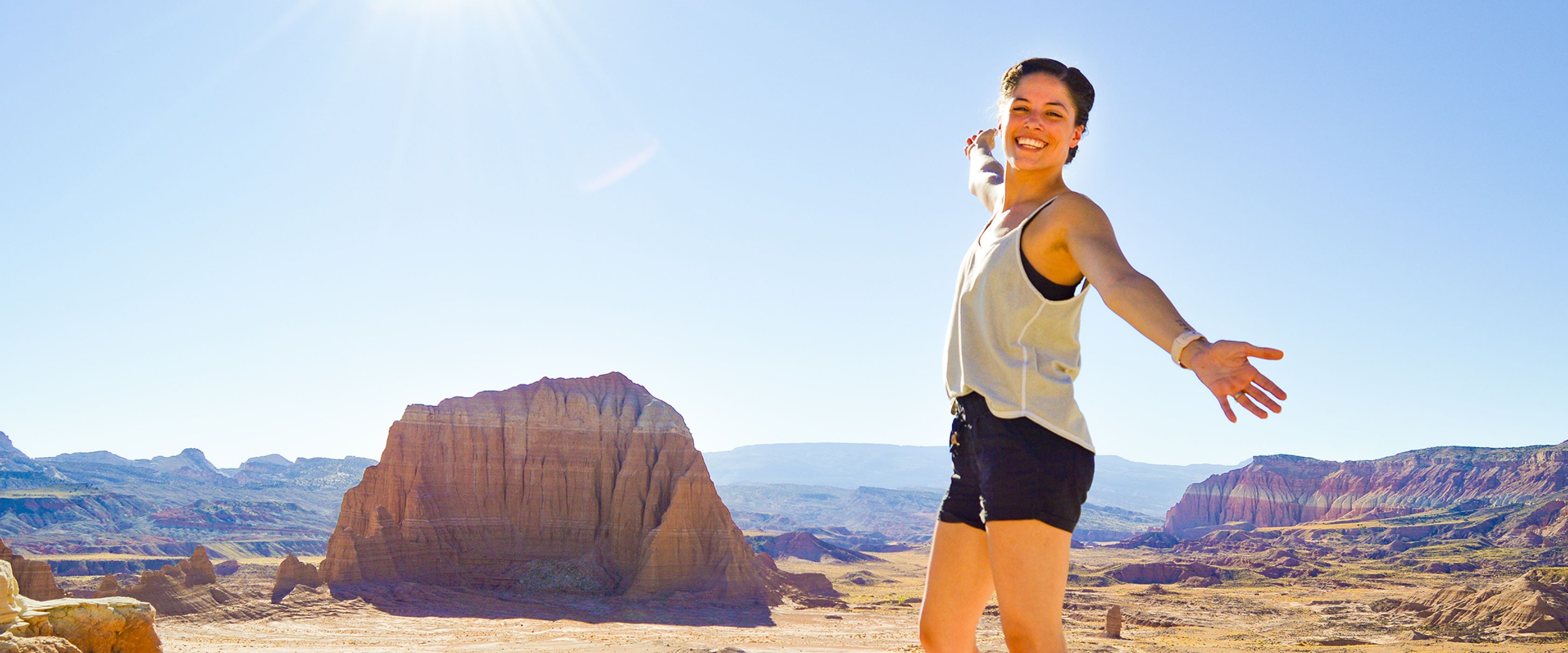 ICU RN Lauren and her husband David are veteran travelers. Collectively they have traveled to five continents, 20 countries and 21 states within the U.S. Lauren has been a registered nurse for 7 years and began her career as a travel nurse early this year. David is a software engineer and shares the same love of travel.
Living the Bus Life
Their aspiration of freedom sparked the idea of living the bus life. In a Beyond Boundaries Life blog post, the couple share what it's like to live in a converted school bus. 
Honestly a lot of fun, and not as cramped as most people seem to think! Plenty of others think we are crazy for downsizing from a 2400 sq. ft. house to roughly a 200 sq. ft. living space, on the bus; but we truly have everything we need.  We have a living space, work space, kitchen, full bathroom, and bedroom area.  We also have a HUGE backyard!  One of the biggest joys is being able to spend so much more time outside.  Even though we have everything we need on the bus, our living space is so much larger when you include all of the room we have to explore outside of the bus.
Recently, Lauren did a takeover on the FlexCare Instagram where she shared what she loves most about being a travel nurse.
Having a flexible schedule
Time off to explore the world in between contracts
Experiencing working in a different city, state and region
In the takeover she also gives an exclusive tour of her home on wheels! Watch the takeover below and be sure to follow Lauren and her travel adventures on Instagram at @la_robinson and @theadventuringrobinsons!