2021 Healthcare Professionals Conference Guide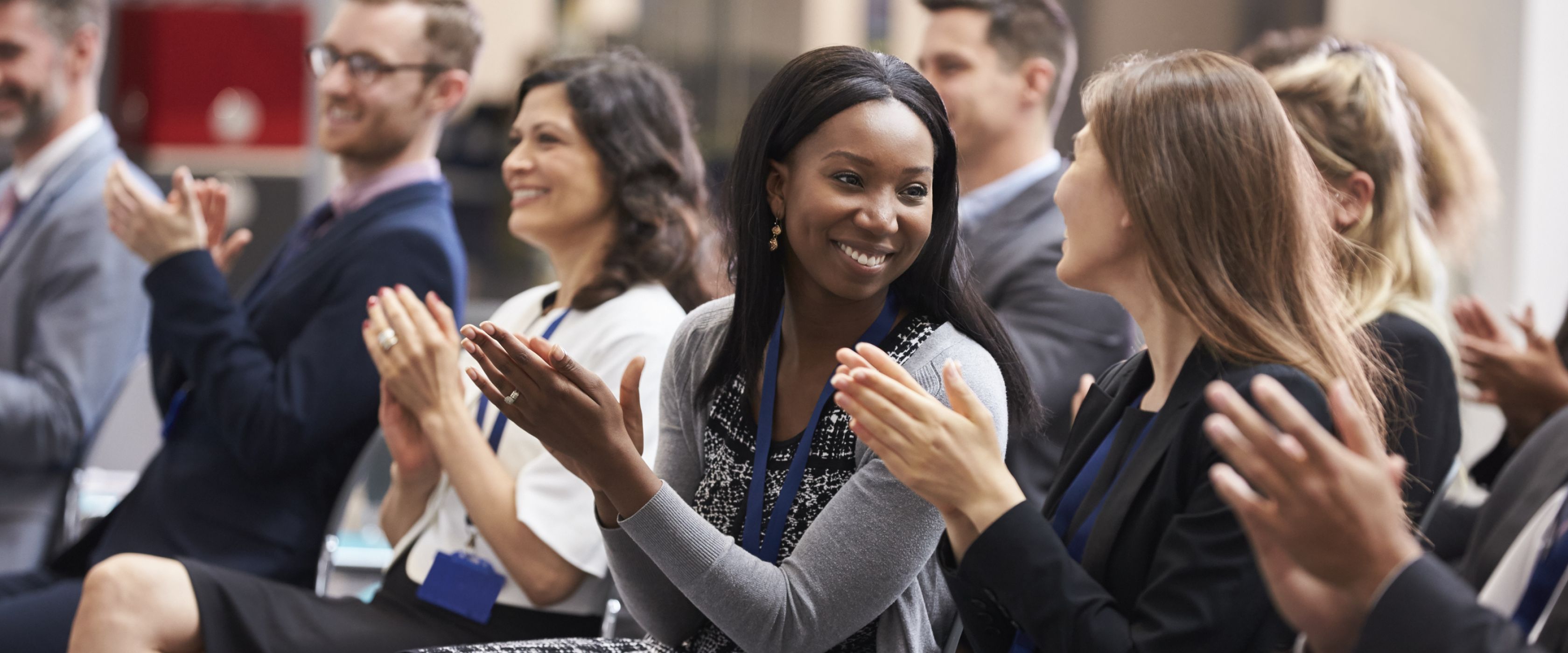 UPDATED FOR 2021!
As a travel nurse or clinician, keeping up with the changes in your practice can be challenging at best. We've compiled a list of events and conferences that seek to enhance any healthcare professional's skills, knowledge, and career opportunities. So, whether you're a nurse, speech therapist, respiratory therapist, or other allied clinician, there's likely something for you. 
NURSING CONFERENCES AND EVENTS 
Travelers Conference (TravCon)
Las Vegas, NV
September 26 – 29, 2021
For all traveling healthcare professionals, one of the best conferences in the nation is TravCon – the largest annual event that provides traveling healthcare professionals the opportunity to network with other travelers and industry insiders. TravCon invites all RN's, NP's, PA's, and allied health professionals to join them at this dynamic event. FlexCare will be there so come to our booth, grab some great swag, and register to win a fabulous prize!
Orlando, FL
September 22 – 25, 2021
The Emergency Nurses Association presents the annual Emergency Nursing 2021 – an event that promotes innovative education and technology, leading research, and network opportunities for emergency nurses.
ANCC National Magnet Conference
Atlanta, GA
November 11 - 13, 2021
The largest nursing conference in the United States, the National Magnet Conference is a great place to learn, be inspired, and celebrate nursing!
Association of California Nurse Leaders Annual Conference
Virtual
February 7 - 10, 2021
ACNL's Annual Conference provides you with the knowledge, tools, and insights to optimize your effectiveness as a nurse leader. 
American Organization for Nursing Leadership Annual Conference
Washington D.C.
July 11 - 14, 2021
AONL is a way to connect with fellow colleagues while preparing yourself for the future of nursing. 
AORN Global Surgical Conference and Expo 2021
Orlando, FL
August 7 - 10, 2021
The Association of Registered Nurses (AORN) presents the AORN Global Surgical Conference and Expo 2021 – a revolutionary learning experience featuring a dynamic range of topics, world-renowned speakers, top researchers, and the latest products and services that advance how nurses practice.
National Teaching Institute & Critical Care Exposition
Virtual
May 25 - 27, 2021
The American Association of Critical-Care Nurses presents NTI 2021 – a premier conference that offers learning, motivation, inspiration, and celebration for high insight and critical care and intensive care unit nurses.
ALLIED HEALTHCARE PROFESSIONAL CONFERENCES AND EVENTS
Allied health professionals have numerous conferences and events around the nation. No matter what your specialty, there's a conference out there for you.
Physical Therapy
Combined Sections Meeting (CSM) 2021
Virtual 
February 1 - 28, 2021
The American Physical Therapy Association (APTA) presents CSM 2021 – the largest conference on physical therapy in the country with innovative and dedicated professionals, plus with programming designed by all 18 of APTA's specialty sections.
NEXT Conference & Exposition 2021
Virtual
June 3 2021 
The American Physical Therapy Association (APTA) presents NEXT Conference & Exposition – the largest conference on physical therapy in the country with innovative and dedicated professionals, plus with programming designed by all 18 of APTA's specialty sections.
Respiratory Therapy
AARC 2021 – American Association of Respiratory Care Annual Congress
New Orleans, LA
Dates TBD
The American Association for Respiratory Care (AARC) presents the AARC 2021 – American Association of Respiratory Care Annual Congress – a leading event in the respiratory care field, it's a gathering to promote professional excellence to advance science and practice of respiratory care with innovative lectures, seminars, and keynote speakers.
Speech Therapy
Washington, D.C. 
November 18 - 20, 2021
The American Speech-Language-Hearing Association (ASHA) presents ASHA Convention 2021 – a premier annual professional education event for speech-language pathologists, audiologists, and speech, language, and hearing scientists. This event provides unparalleled opportunities to hear the latest research and gain new skills and resources to advance your knowledge and career.
Pharmacy
American Pharmacists Association (APhA) Annual Meeting
Virtual
Dates TBD
The APhA Annual Meeting provides the latest in clinical and technological advances shaping the future of pharmacy. 
Occupational Therapy
2021 AOTA Annual Conference and Expo
San Diego, CA
Dates TBD
The American Occupational Therapy Association, Inc. (AOTA) presents the 2021 AOTA Annual Conference and Expo – the largest gathering of occupational therapy practitioners and students. Be inspired by keynote speeches, educational presentation sessions, and discussions and networking opportunities.
Surgical Technologists
AST Annual Surgical Technology Conference
Las Vegas, NV
May 26 – May 28, 2021
In 2021, AST celebrates its Annual Conference in Las Vegas, where attendees will participate in premier educational settings led by nationally distinguished surgeons.
Other Health Industry Conferences
HEALTH AND WELLNESS LIFESTYLE CONFERENCES AND EVENTS
If you're interested in conferences and events that help promote the entirety of health and lifestyle wellness, there are incredible options all around that look to achieve the health advancement of all individuals – health professionals and patients alike.
Virtual
January 11 - 14, 2021
Consumer Technology Association presents the Annual Digital Health Summit – a two-day summit that highlights how digital health is a driving force in how healthcare is administered, customized, and re-imagined. Part of the famed Consumer Electronics Show (CES), at Digital Health Summit you will learn from some of the most influential and informative speakers in digital health and wellness, consumer electronics, and media helping consumers, patients, and care providers create better solutions, outcomes, and lower healthcare costs worldwide.
Tools for Promoting Healthy Change
The Gaylord Texan, Grapevine
November 7 – 10, 2021
Lifestyle Medicine presents the Foundation of Healthcare – designed to educate, equip and empower a galvanized force of change-agent allied health professionals, health coaches and health care executives who understand that lifestyle medicine is and must be the necessary foundation of health and health care.
Texas Hospital Association (THA)
2021 Annual Conference and Expo
Virtual
February 16 - 19, 2021
The THA Annual Conference and Expo is the premier event for Texas hospital leaders and features sessions for clinical, policy, legal, technology, and governance positions. 
HIMSS Global Conference and Exhibition
Las Vegas, NV
August 9 - 13, 2021
Brings together nearly 45,000 professionals from around the world for the education, innovation, and collaboration they need to transform health outcomes around the world through information and technology.
American College of Healthcare Executives  (ACHA) Congress on Healthcare Leadership
Virtual
March 22 - 25, 2021
The ACHA Congress on Healthcare Leadership provides cutting-edge professional development, practical solutions to healthcare management, and a global networking community provide ample opportunities for professional development. No matter what healthcare profession you're most passionate about, there is always a chance to advance your knowledge, enhance your skills, and network with innovative individuals who are trying to accomplish the same goals you are – to provide the best and most innovative care to patients.
Denver, CO
May 3 - 5, 2021
The largest behavioral health conference in the healthcare industry. Learn and grow alongside mental health and addictions providers, physicians, and advocates. Discover insights in practice improvement, policy and advocacy, and professional development and hear the latest in trends on integrated healthcare.
San Diego, Ca
April 7 - 9, 2021
The largest independent healthcare event that brings together the collective voices of healthcare professionals across the globe to convene, engage, and expand the dialogue on improving the patient experience.