3 Easy (and Delicious) Breakfast Recipes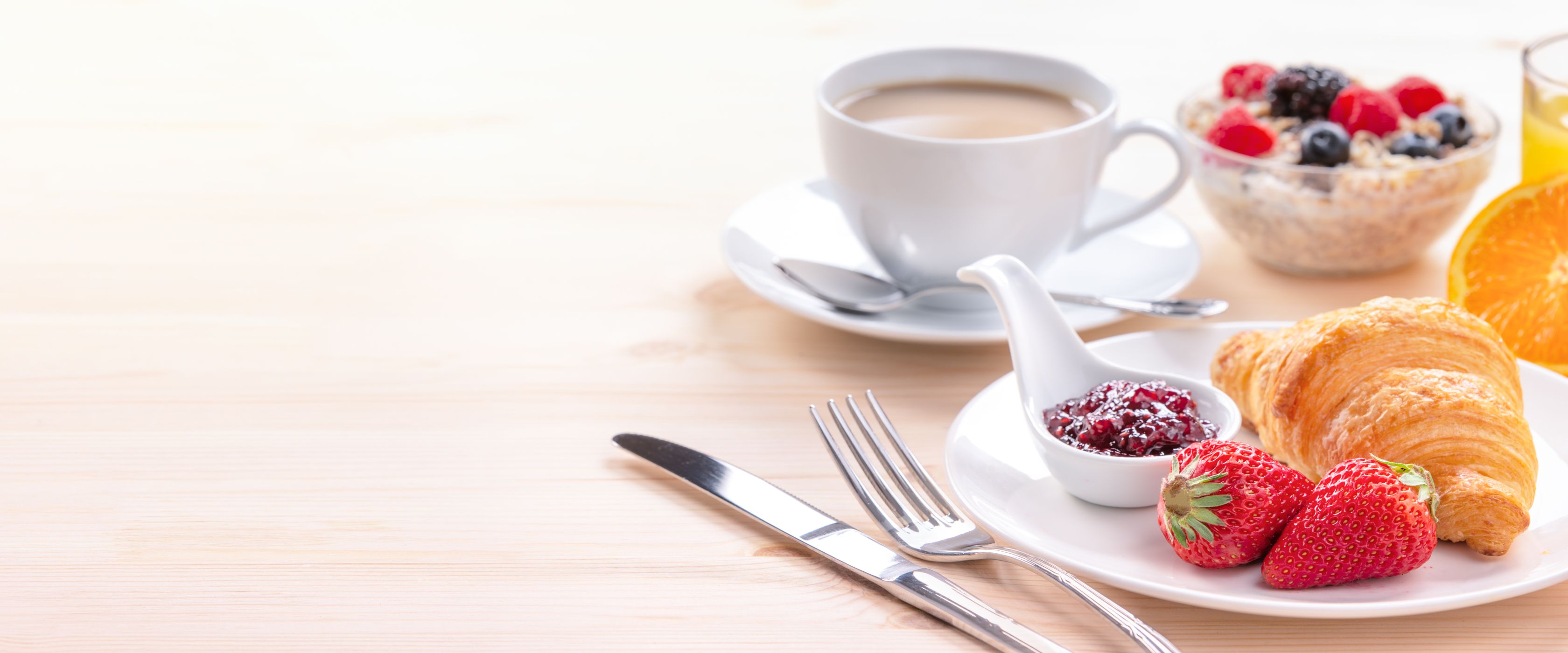 As a traveling nurse or allied health clinician, we know you'd rather spend time exploring your temporary home or getting some much-needed rest instead of making your next meal. Your time is valuable, and sometimes, that cafeteria breakfast sandwich is the only option. However, with meal delivery kits, Instacart, and the internet, easy and healthy recipes are more accessible than ever, so you can feel both nourished and fulfilled while on assignment.
Check out these three simple and delicious breakfast recipes below and if you give one a try, snap a picture and tag us on Instagram. 
Overnight Oats
Basically a no-cook method of making oatmeal, overnight oats are one of the most convenient ways to prepare breakfast. You can prepare them ahead of time and have breakfast for the whole week! They are also packed with protein, fiber, and nutrients, so you can begin your day on the right foot.
 
Ingredients: 
Plain old-fashioned rolled oats 
Milk (dairy or your favorite plant-based milk) 
Chia seeds  
Greek yogurt  
Optional toppings 
Honey or maple syrup 
Fresh or dried fruit 
Nut butters 
Spices (cinnamon, cardamom, nutmeg) 
Instructions:
 
Mix the rolled oats and milk together in a 1:1 ratio (1 cup of oats to every 1 cup of milk) 
Add in your yogurt (half the amount of milk) 
Add ½ tsp of chia seeds (optional) 
Mix, cover, and store in the fridge overnight 
In the morning, add whichever toppings you'd like and enjoy!
Egg White Muffins
Packed with protein and crafted for grab-and-go, egg white muffins are an easy and nutritious breakfast option appropriate for busy travel nurses and allied clinicians. One cool thing about these muffins is that you can customize them with your favorite meat, veggies, or cheese. We love this recipe from Once Upon a Travel Nurse - give it a try and let us know how it turns out! 
 
 
Ingredients: 
2 cups egg whites 
2 cups spinach 
1 cup multicolor peppers, diced 
6 turkey sausage links  
1/2 tsp. everything bagel seasoning 
Salt/pepper to taste 
1/2 cup tomatoes, diced 
 
Alternate/Additional Ingredient Suggestions:
Ham, diced 
Bacon pieces 
Mushrooms, chopped 
Cheese, shredded 
Instructions:
Preheat oven to 350 degrees 
Chop spinach and peppers into small pieces
Spray a skillet with cooking spray & cook vegetables over medium-low heat for 3-4 minutes 
Cut sausages into 6-8 small pieces per link. 
In a small bowl, mix egg whites & spices. 
Spray your muffin pan with cooking spray  
Fill each section 1/2 full with the egg white and spice mixture 
Spoon in 1-2 tbs. of cooked vegetables 
Evenly distribute sausages 
Cook for 20-22 minutes or until golden brown
Allow to cool for 3-5 minutes, remove from muffin tin & serve while warm, or store in the fridge for an easy breakfast throughout the week!  
No-Bake Protein Balls
These scrumptious portable protein bites are perfect for travel nurses and allied clinicians to grab on the go, but we promise you'll want to pack a few extra for throughout your day. Small but mighty, these bite-sized balls are simple to make and incredibly delicious. Odds are, you already have most, if not all, of these ingredients in your kitchen.    
 
Ingredients: 
1 cup old-fashioned oats 
1/2 cup creamy peanut butter 
1/2 cup ground flaxseed 
1/2 cup semisweet chocolate chips 
1/3 cup honey 
1 tablespoon chia seeds (optional) 
1 teaspoon vanilla extract 
Instructions:
In a large bowl, stir all the ingredients together and chill in the refrigerator for 1-2 hours
Once chilled, roll the mixture into 1-inch balls 
Store in a sealed container in the refrigerator for a week or frozen for up to three months