FlexCare Named Top Travel Nursing Company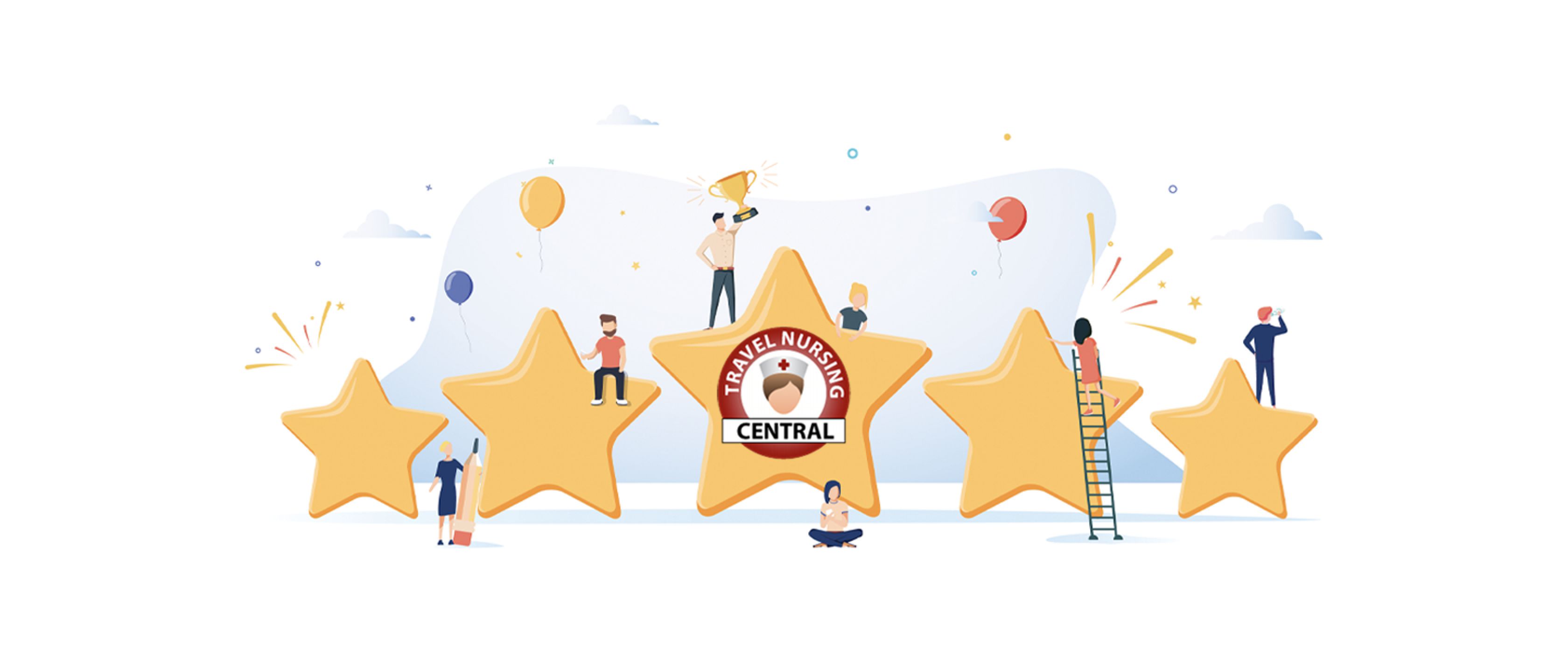 Roseville, Calif. – December 30, 2020—FlexCare Medical Staffing, a leader in medical staffing services for acute care facilities across the nation, has been recognized as the Top Travel Nursing Company for 2020 by Travel Nursing Central.
Travel Nursing Central, a prominent source of travel nurse company reviews, received more than 8,500 ratings from the travel nursing community for over 260 agencies. With 20 different rating criteria, the top companies featured had the "highest aggregated rating scores and total number of ratings submitted as of October 2020."
"For our travelers to recognize FlexCare above all other companies is a phenomenal achievement, especially for 2020," said Travis Mannon, Chief Executive Officer. "In such an unusual year, we're even more grateful for the trust that our healthcare travelers place in us. We remain committed to providing an exceptional experience for every healthcare professional we work with."
FlexCare has garnered numerous industry accolades since its founding in 2006, including recognition as "one of the most decorated companies in the history of travel nursing"  by BluePipes, and by Highway Hypodermics for being "…an awarding-winning company that provides RNs and allied clinicians with great assignments built on trust, transparency, and hassle-free top pay."  
The company's human-centered business model has developed into a service-first mindset that permeates the organization. With Premier Traveler Access, High Pay. Hassle-Free., and exclusive S1NGLEPOINT recruiters who provide one expert point of contact for travelers, FlexCare continues to innovate while not losing sight of the people who power the organization – a high standard they work hard to uphold as a travel healthcare partner.
About FlexCare
Since 2006, FlexCare Medical Staffing has grown to become a leader in travel nurse, therapy, and allied staffing services for top healthcare facilities nationwide. The FlexCare mission is to improve lives by delivering premier staffing solutions with integrity and transparency. As a result, FlexCare has been recognized as one of the top travel nursing companies in the nation by industry authorities like Highway Hypodermics, Staffing Industry Analysts, and Travel Nursing Central. 
For information regarding FlexCare media relations:
Gretchen Barry, Senior Marketing Manager, (916) 382-8519.