It's Time to Choose a Travel Nursing Agency – Now What?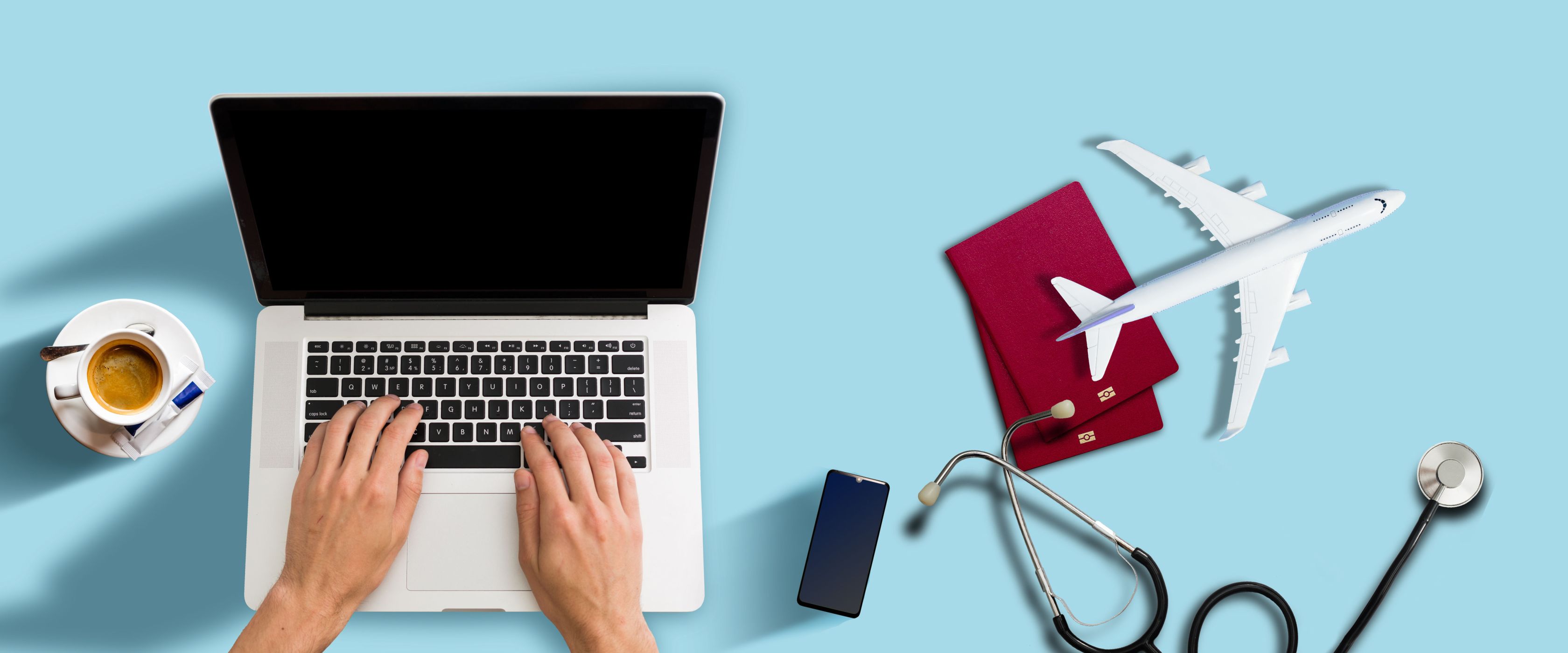 How to Select a Travel Nursing Agency
You've decided to embark on the journey of travel nursing – congrats! The next step is finding the right agency for you. Choosing the best travel nurse agency is perhaps the most critical decision in your travel nursing or allied health career. Before selecting an agency, you must consider several factors, such as recruiter relationships, benefits, assignment availability, and industry reputation.  
Recruiter Relationships
The relationship between your recruiter and you is essential to your travel nursing or allied career. Having trust in your travel nurse recruiter will create a pleasant experience when looking for assignments, a task that can be stressful without complete transparency and honesty – both of which you should expect from your recruiter.
Don't be afraid to ask all the questions because any good travel nurse recruiter will leave no stone unturned when it comes to uncertainty. Your recruiter should be able to answer any questions regarding the technicalities of your assignment, too, such as payroll, benefits, compliance, housing, etc. At FlexCare, our S1NGLEPOINT Recruiter format simplifies the management of your travel career by serving as your single point of contact throughout your assignments – you won't be shuffled around to different people when you have questions.
Industry Reputation
Don't take the travel nursing agency's word for it – let their reputation speak for itself. Do your research on awards and rankings with accredited companies such as BluePipes or Travel Nursing Central. These rankings consider reviews and feedback from real travel nurses and allied health clinicians. Also, consider how long the travel nurse agency has been in business because longevity is crucial in medical staffing. FlexCare has been serving travel nurses for over 16 years, so you can say we've seen a thing or two! We are well equipt to guide you through your travel nurse or allied health career; check out FlexCare's awards and rankings to see why BluePipes acclaims FlexCare as "the most decorated company in the history of travel nursing." 
Pay Packages
There are many factors to getting the best pay package, including the facility's pay rate, location, specialty, season, and shift. FlexCare values transparency, so we are committed to reviewing pay packages with our travelers before applying for an assignment to best equip you with the information needed to make decisions that best support your travel career goals.  
At FlexCare, we also believe that travel nurses and allied clinicians deserve our maximum compensation without negotiation - high pay, hassle free. When you travel with FlexCare, you can rest assured that you are offered our highest available compensation for each assignment up front, every single time. We guarantee we won't waste time negotiating, so you can focus on more important things, like planning your next adventure!  
Our 'High Pay, Hassle Free' policy also ensures our travel nurses and allied health professionals get paid more when facilities increase their bill rates. Other staffing firms work off margins, which is a fancy way of saying they prioritize their profit over the clinician's paycheck. However, FlexCare pays our recruiters a fixed amount for successfully placing qualified clinicians, despite the facility's bill rate, and pays clinicians the balance. We take the guesswork out of it and guarantee that we will always offer you the best possible pay package available for your assignments. 
On-The-Job Support
Providing quality patient care can be stressful, and you're bound to face some obstacles on assignments. Before choosing an agency, ask the recruiter about on-the-job support and if they will be available if you have any questions during your assignment. At FlexCare, your S1NGLEPOINT Recruiter is your travel career advocate, accessible throughout every step of your assignments to provide the support you need to help your travel nurse or allied health career flourish. Also, ensure your travel nurse agency of choice has a Clinical Service Team able to assist with any issues that may arise. FlexCare's Clinical Service Specialists are just a phone call away if you need professional or emotional support during your assignment. 
Questions To Ask When Choosing a Travel Nurse Agency
Can you trust your recruiter to provide the best travel nursing contracts for consideration? 
What is the travel nurse agency's reputation in the industry? 
Is the travel nurse agency TJC certified? 
Does the travel nurse agency provide a variety of jobs?