The Life and Career of a Traveling Stepdown Nurse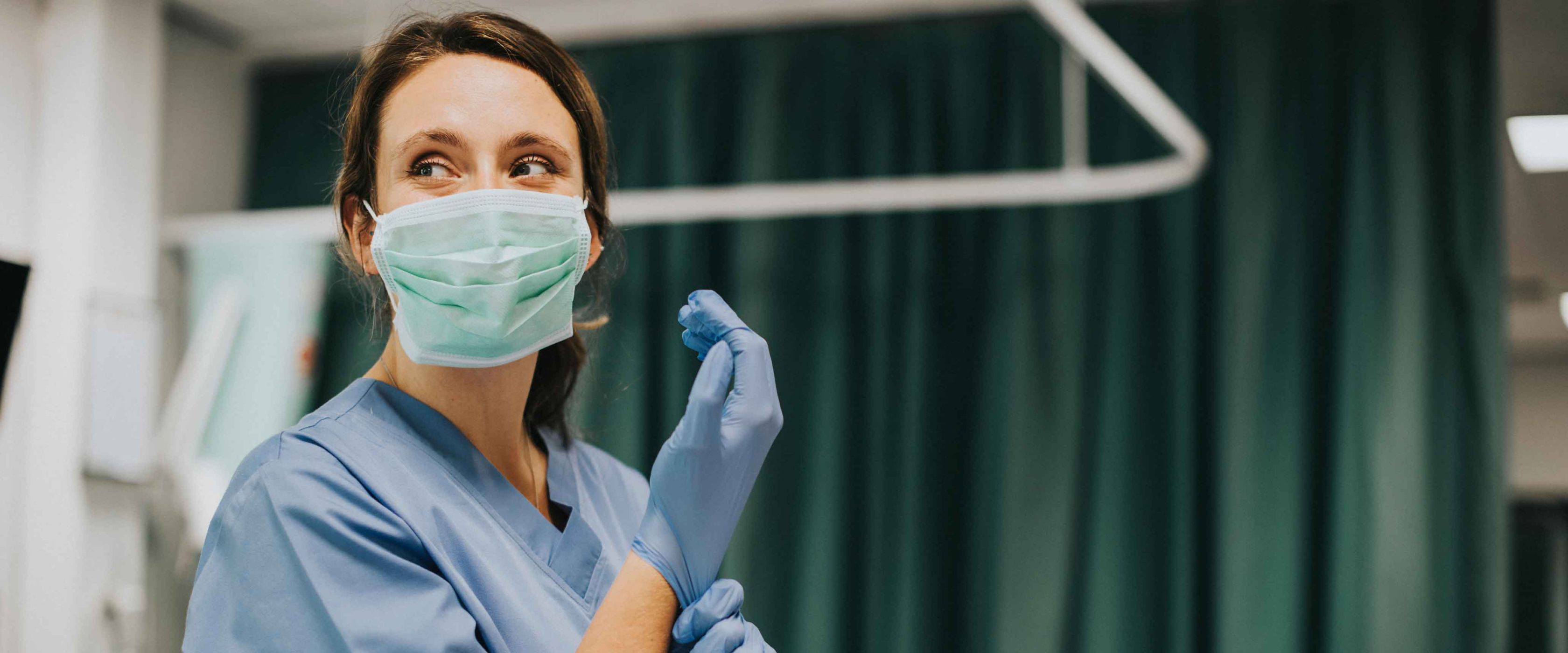 The Intricacies and Opportunities of Progressive Care on the Move
In the bustling and dynamic world of healthcare, many nursing specialties exist, each with unique challenges and rewards. One of these is the role of a Stepdown Nurse, also known as Progressive Care Nurses. Combined with a traveling element, Stepdown offers an opportunity for a life-changing adventure for those with the right skills, qualifications, and passion for helping others. This article aims to illuminate the world of the Traveling Stepdown Nurse, examining the job description, requisite skills and certifications, everyday tasks, and more.
What is a Traveling Stepdown Nurse?
Traveling Stepdown Nurses cater to patients who require care between the Intensive Care Unit (ICU) and Telemetry. Traveling nurses in this specialty are contracted to fill temporary staffing shortages at hospitals across the country or even globally, typically for 13 to 26 weeks at a time.  
"Starting travel nursing was one of the best decisions I have made for myself. This job has allowed me to grow professionally by working in many different environments and learning new nursing skills with each contract. It has also provided so much self-growth as I have gotten to travel the world and visit my favorite national parks." - Emily, Stepdown RN 
Job Description and Everyday Tasks
The role of a Traveling Stepdown Nurse is multifaceted, and each day can be markedly different from the last. Their patients are typically recovering from serious illnesses, surgeries, or injuries, so while their conditions are not critical, they still need a higher level of care than those provided in a regular ward.  
A Stepdown Nurse's duties involve: 
Closely monitoring patients' vital signs 
Administering medication 
Responding to medical emergencies 
Providing post-surgery care 
Educating patients and their families about their health conditions and care requirements 
They collaborate with doctors, other nurses, and healthcare professionals to formulate and implement individualized care plans for each patient. Traveling nurses also have the added task of frequently adjusting to new work environments and learning different hospital systems.
Skills Required
Being a successful Traveling Stepdown Nurse requires a specific set of skills. In addition to clinical competence, these nurses must be adaptable, resilient, and excellent communicators, as they need to establish quick rapport with patients, their families, and their temporary colleagues. Critical thinking and problem-solving skills are indispensable, as Stepdown Nurses often need to make quick decisions under pressure. Organization skills are also essential to manage the complex care of multiple patients simultaneously. As travelers, these nurses must be flexible and adventurous, ready to acclimate to various work environments and cultures.  
Certifications Needed
To become a Traveling Stepdown Nurse, one must first become a Registered Nurse (RN) by completing an Associate Degree in Nursing (ADN) or Bachelor of Science in Nursing (BSN), followed by passing the NCLEX-RN licensing exam.  
Many hospitals prefer Stepdown Nurses to have additional certifications. One of the most relevant is the Progressive Care Certified Nurse (PCCN) certification, demonstrating advanced knowledge and expertise in progressive care nursing. Basic Life Support (BLS) and Advanced Cardiovascular Life Support (ACLS) certifications are also typically required.  
As travel nursing jobs are competitive, having further specializations or experience can make a Stepdown Nurse more appealing to potential employers. Also, before starting their journey as a traveling nurse, they will need at least two years of experience in their specialty. The role of a Traveling Stepdown Nurse is undoubtedly not for everyone—it's a job that requires a blend of specialized skills, the courage to face unknown situations, and a desire for constant learning and growth. But it can be an ideal fit for those who yearn for a career that blends patient care with exploration and adventure.  
Being a Traveling Stepdown Nurse allows one to make a significant difference in the lives of their patients while experiencing unparalleled professional and personal growth. It's a chance to broaden one's horizons, not just geographically but also regarding clinical skills, cultural understanding, and human empathy. If you're a nurse looking for a unique challenge, consider the journey of a Traveling Stepdown Nurse—you never know where it might take you.  
Choosing a Travel Nurse Agency
Choosing a travel nurse agency is a crucial decision that can significantly influence your career and personal satisfaction. You must consider several factors to ensure you align with an agency that best suits your needs and preferences.  
Firstly, consider the reputation of the agency. What do other nurses say about their experiences with the agency? Online reviews, forums, and word of mouth can be excellent sources of information. It's also essential to check whether the agency is certified by the Joint Commission, which ensures that they follow high standards of service and ethics.  
Secondly, you should consider the assignments available with the agency. Look at the location of their travel nursing jobs, the types of facilities they work with (large hospitals, rural clinics, etc.), and the specialties they cater to. If you have preferences or requirements in these areas, ensure the agency can meet them.  
Compensation is another crucial factor. Compensation includes the base pay and benefits such as health insurance, housing stipends, and retirement plans. Each agency may structure its pay packages differently, so it's important to understand what it includes and how it compares to other agencies.  
At FlexCare, our 'High-Pay, Hassle-Free' philosophy is based on our belief that healthcare professionals deserve our maximum compensation without the need to negotiate; clinicians can rest assured that they receive our highest available pay package up front for every assignment. Our commitment to transparency also guarantees that all pay packages are thoroughly reviewed with travelers before applying for jobs, so they can make informed decisions that best support their travel career goals.     
Additionally, we pay our recruiters a fixed amount for successfully placing qualified clinicians, so when facilities increase their bill rates, clinicians get paid more, not the recruiters. This ensures our recruiters' only motivation is matching clinicians with their perfect assignments.  
The quality of the agency's support services is also vital. This encompasses everything from how they assist with housing and travel arrangements to their availability to answer questions and address issues. A good agency will offer 24/7 support, as problems can arise anytime. At FlexCare, your S1NGLEPOINT Recruiter is the person you can call for everything from finding the ideal assignment to identifying housing options and managing compliance documentation. They'll be by your side with regular check-ins throughout your assignment. In addition, FlexCare's Clinical Service Team is available to speak with our clinicians to help them navigate the more challenging aspects of being a healthcare traveler, such as patient safety concerns, staffing ratios, etc.  
The Clinical Service Team is responsible for ensuring our travelers have the necessary support, resources, and education to provide the best possible care for their patients. In the fast-paced world of travel nursing, having access to a solid and capable Clinical Services Team can make all the difference. Not every travel nurse agency provides this service as a resource, yet again proving FlexCare's commitment to providing the best possible experience for our travelers.   
In conclusion, your choice of travel nurse agency can significantly influence your career experience. By considering factors like reputation, compensation, support services, and assignment flexibility, you can ensure that you make an informed decision that aligns with your career goals and lifestyle preferences.