Preparing for Winter Travel Nurse Assignments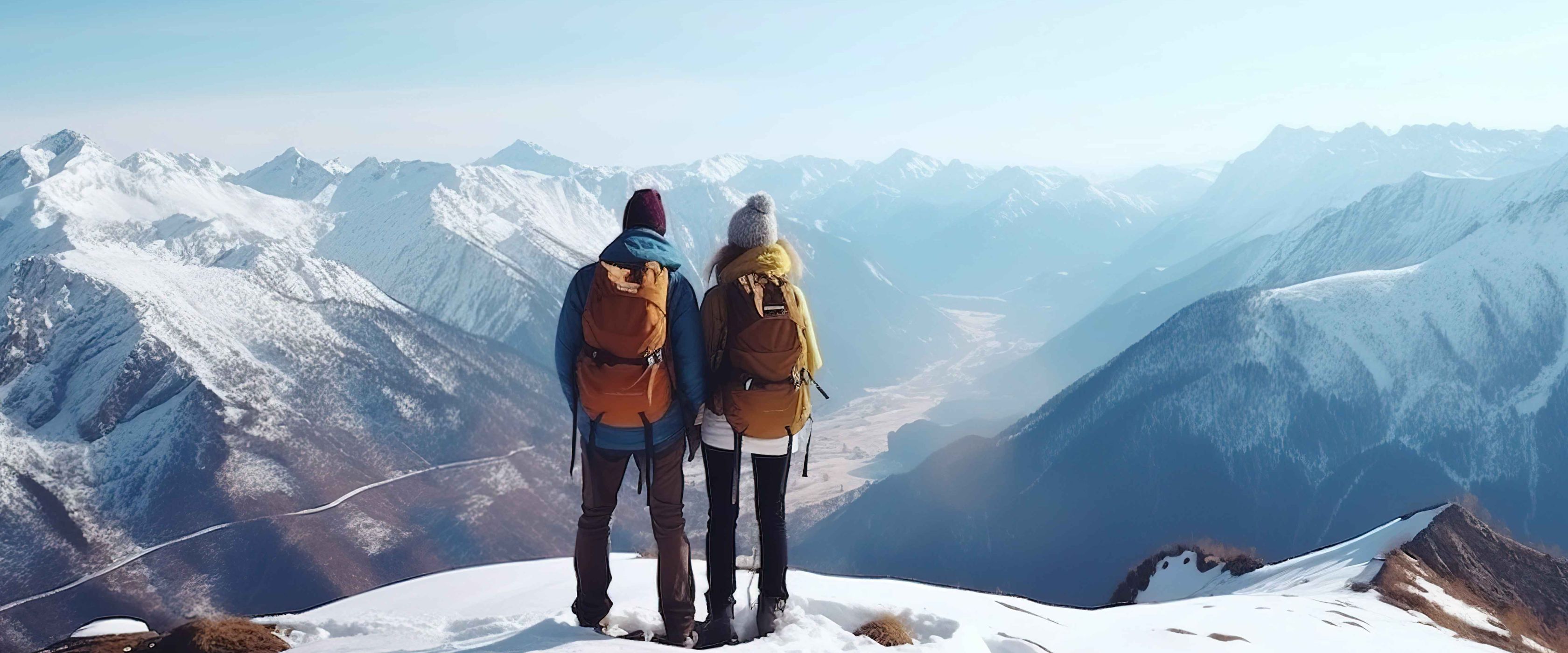 Essential Tips for a Successful Winter Adventure in Healthcare Travel
This winter season presents an exciting opportunity for travel nurses to embrace the chill, experience new locations, and provide crucial healthcare services. However, embarking on a winter travel nurse assignment comes with its own set of challenges and considerations. In this post, we'll guide you through the essentials of prepping for winter travel nurse assignments, ensuring you're ready for the experience of a lifetime! 
Research Your Destination
Before setting off on your winter adventure, take the time to research your destination thoroughly. Different locations have varying winter conditions, ranging from mild and wet to frigid and snowy. Investigate the climate, weather patterns, and average temperatures for the time of year you'll be there. Knowing what to expect will help you pack appropriately and mentally prepare for the conditions. 
Winter-Ready Wardrobe
Proper clothing and gear are crucial when heading to a winter destination. Be sure to include the following items in your winter wardrobe:  
Insulated and waterproof boots  
Heavy-duty winter coat  
Warm, moisture-wicking base layers  
Thermal socks and gloves  
Scarves, hats, and earmuffs  
Snow pants or insulated leggings  
Hand and foot warmers  
Sunglasses to protect your eyes from snow glare  
Medical Supplies and Equipment  
Winter Driving Safety
Winter driving safety is paramount if your assignment involves commuting to different facilities. Ensure your vehicle is winter-ready with snow tires, chains, and a functioning heating system. Familiarize yourself with the local road conditions and have a roadside emergency kit, including a flashlight, jumper cables, and a blanket.  
Flu Vaccination
Winter is synonymous with cold and flu season. As a healthcare professional, being proactive and getting your flu vaccination before your winter travel nurse assignment is crucial. Not only does this protect you, but it also reduces the risk of spreading illness to vulnerable patients.  
Time Management and Self-Care
Travel nursing can be demanding, and the winter season can bring additional stress. Manage your time wisely, as shorter daylight hours and challenging weather conditions may affect your daily routine. Prioritize self-care, get enough rest, and maintain a healthy diet to stay energized and resilient during your assignment.  
Mental and Emotional Preparation
Prepping for winter travel nurse assignments isn't just about the physical aspects; it also involves mental and emotional readiness. Be open to adapting to new environments, colleagues, and patients. Embrace the seasonal change as an opportunity for personal and professional growth. Staying positive and optimistic can significantly impact your experience.  
Embracing Your Next Adventure
Winter travel nurse assignments can be rewarding but come with unique challenges. By doing thorough research, preparing the right wardrobe, ensuring medical supplies, practicing winter driving safety, getting vaccinated, and focusing on self-care, you can set yourself up for a successful and fulfilling experience. Embrace the winter season and make the most of your travel nursing journey while providing crucial healthcare services to those in need.  
Traveling with FlexCare
At FlexCare, our objective is to improve the lives of all those we interact with by providing top-tier staffing solutions with honesty and transparency. As a testament to our commitment, reputable industry authorities like BluePipes, Staffing Industry Analysts, and Travel Nursing Central consistently honor FlexCare as a leading healthcare staffing company.    
The FlexCare Difference 
FlexCare was born out of a desire to improve the healthcare staffing process for clinicians and healthcare facilities. Over time, FlexCare has consciously instilled key foundational pillars that support this purpose, encompassing our 'High-Pay, Hassle-Free' philosophy, our unique S1NGLEPOINT Recruiter model, and our innovative job matching and assignment management tool, the FlexCare 360 mobile app.    
"High-Pay, Hassle-Free"    
At the heart of FlexCare's "High-Pay, Hassle-Free" philosophy is our belief that healthcare professionals should receive the highest compensation for an assignment without negotiating. We are transparent with clinicians when making offers and ensure that every pay package is meticulously reviewed with our travelers before they apply for jobs, arming them with the information they need to support their travel career objectives.    
S1NGLEPOINT Recruiters    
Recognizing the value of our travelers' time, we aim to streamline their experiences with our S1NGLEPOINT Recruiter model. Instead of juggling interactions with departments like Compliance, Payroll, and Housing, clinicians have a single point of contact to handle all aspects of their travel career – their recruiter.     
FlexCare 360  
Our FlexCare 360 mobile app empowers travelers to synchronize their career and lifestyle goals effortlessly. The user-friendly app has an intuitive job board powered by Google Maps, personalized job searches, proprietary job matching technology, application monitoring, assignment notifications, direct communication with your recruiter, swift access to HR resources, and much more.  
FlexCare 360 stands head and shoulders above the competition with its unwavering commitment to pay transparency. In line with our High-Pay, Hassle-Free philosophy, users will see a pay package and can trust that it remains unchanged, even after engaging with a recruiter. With FlexCare 360, what you see is what you get. No gimmicks, sales tricks, or negotiation are needed for the pay rate you deserve.    
Another key advantage of FlexCare 360 is its speed to market. Our proprietary technology works tirelessly in the background, securing the latest job listings and details from hospitals and healthcare facilities as soon as they are released. In the blink of an eye, these opportunities are available on the FlexCare 360 mobile app, giving clinicians the power to be among the first to apply. As you've probably heard from recruiters, time kills all opportunities, but with FlexCare 360, we've solved that puzzle!