Adventures Unleashed: Celebrating Pawsome Companions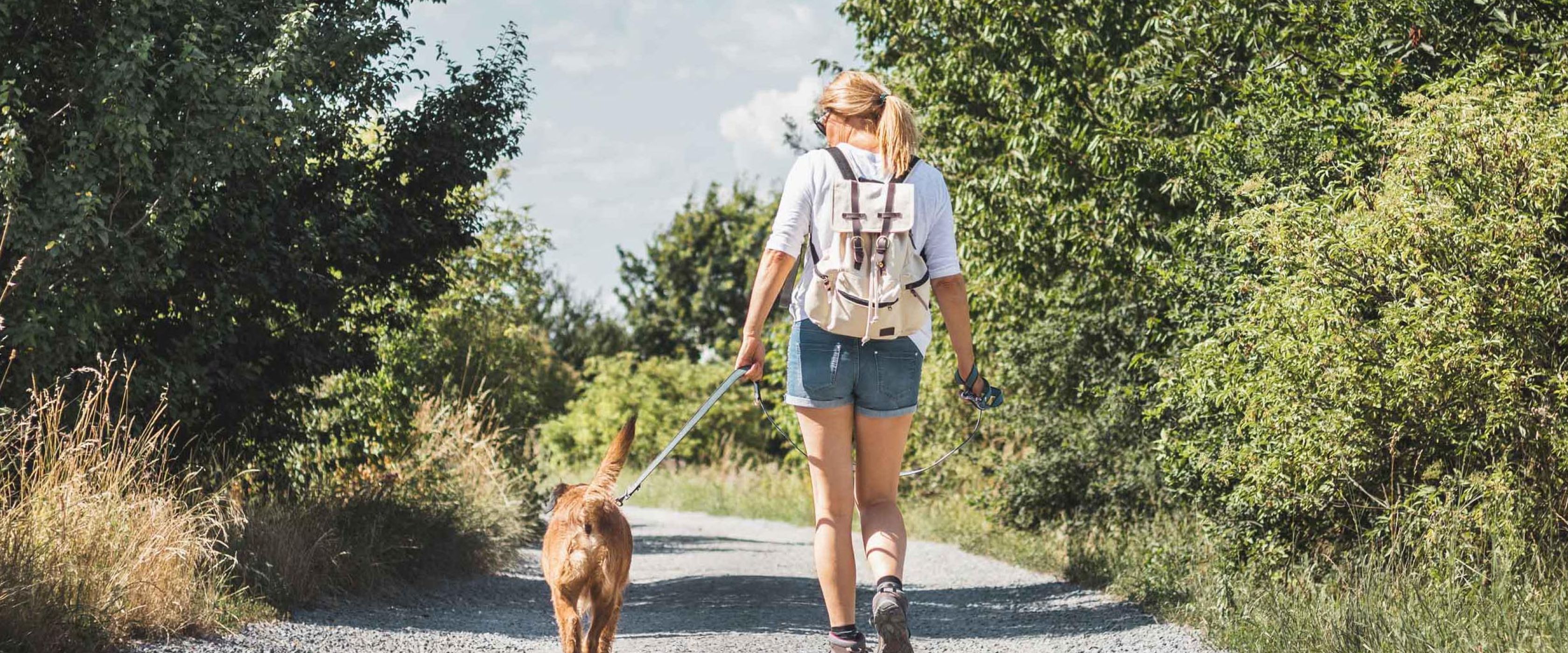 National Dog Day with FlexCare's Traveling Healthcare Professionals
As we celebrate National Dog Day, FlexCare wants to acknowledge our four-legged companions accompanying our traveling healthcare professionals on their healing missions. When you're constantly on the move, providing care across the country, having a furry friend by your side can make all the difference in the world.  
The Therapeutic Power of Dogs
Our healthcare professionals know better than anyone the therapeutic benefits of pets, especially dogs. Studies have repeatedly shown how a dog's presence can lower stress levels, increase feelings of happiness and contentment, and even improve physical health. Dogs can provide a crucial sense of home and comfort for those who travel for work.  
Travel nurses, therapists, and allied health professionals often adjust to new environments and unfamiliar faces. A dog's unwavering loyalty and comforting presence can ease these transitions, providing a constant amidst change. Their love and companionship make even the most remote locations feel like home.  
The Travel Healthcare Dog Squad
Across the FlexCare family, our healthcare heroes have some heartwarming stories of their loyal canine companions. Let's highlight a few. 
Travel Stepdown RN Bailey & Toby
"I love traveling with Toby because he makes everywhere feel like home; I always have family with me! He is nine years old, has had two knee surgeries, attended a kids camp, been kayaking and tubing, and traveled to 2 countries and 24 states!"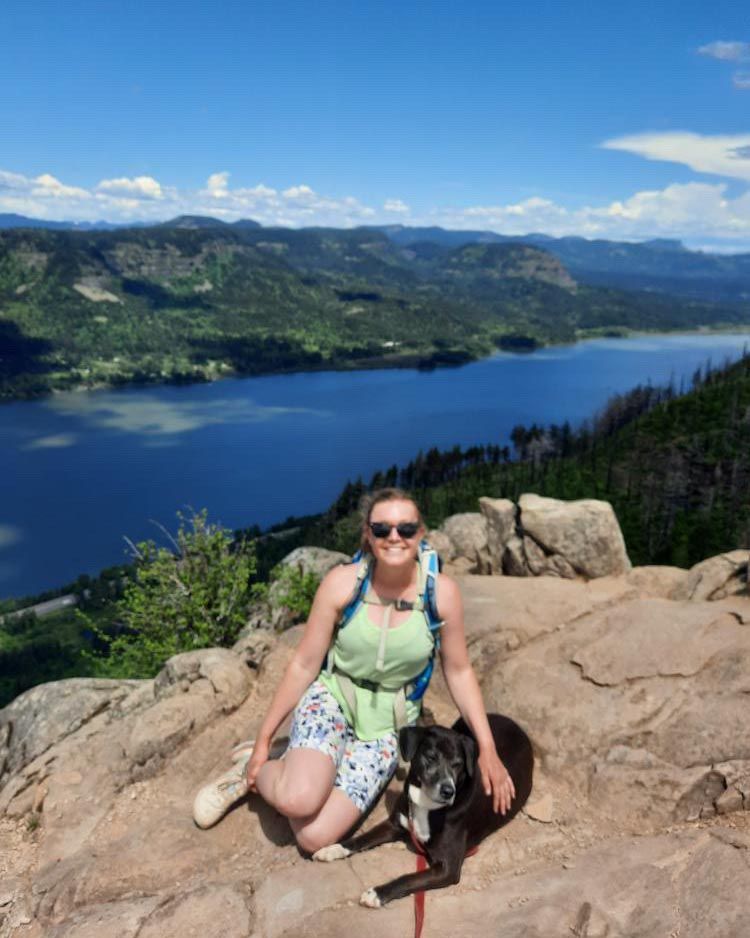 Travel ER RN Courtney & Zeke
"I love traveling with my pup because he always brightens my day after work and is the best for traveling. He's sassy, just like his momma!"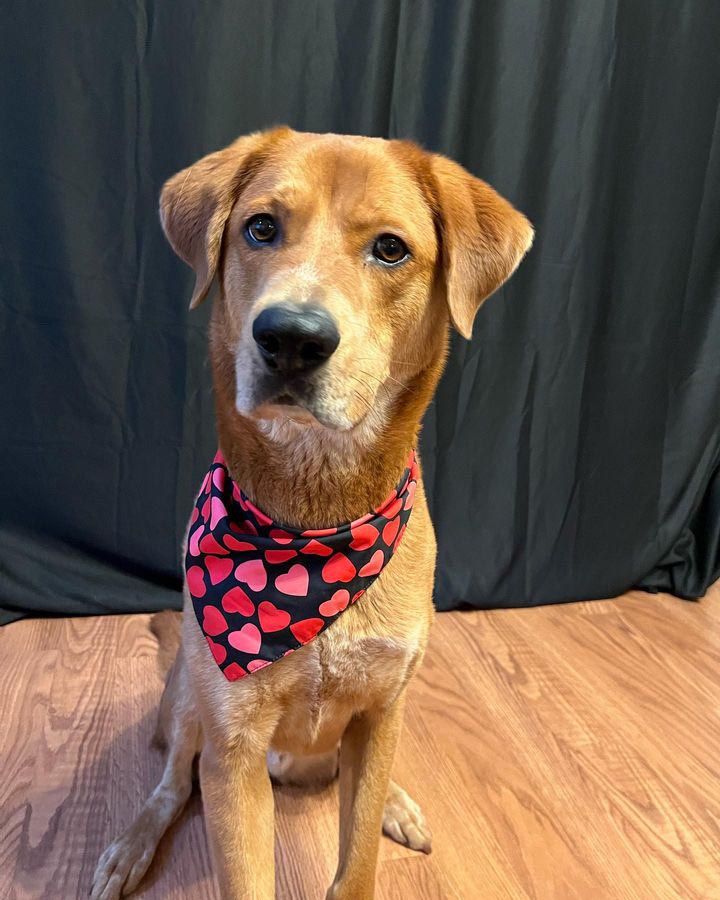 Travel ER RN DeLeila & Nova
"Nova loves traveling just as much as we do! She has been to five national parks and over ten states since we adopted her in December. We are lucky that the travel life gives us these opportunities to explore with her!"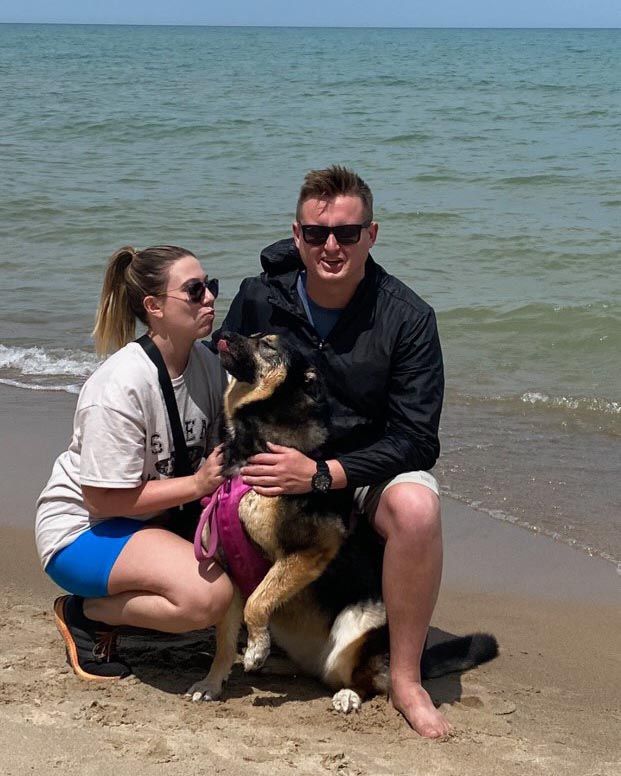 Travel Pediatric Oncology RN, Jamie & Blooper
"I travel nurse with my Goldendoodle, Blooper. He is named after the Braves mascot, as we are from Atlanta, and he is definitely the Brave's number one fan! He has lived in four states with me and is only one year old. Blooper is my trusty sidekick and is always down for an adventure."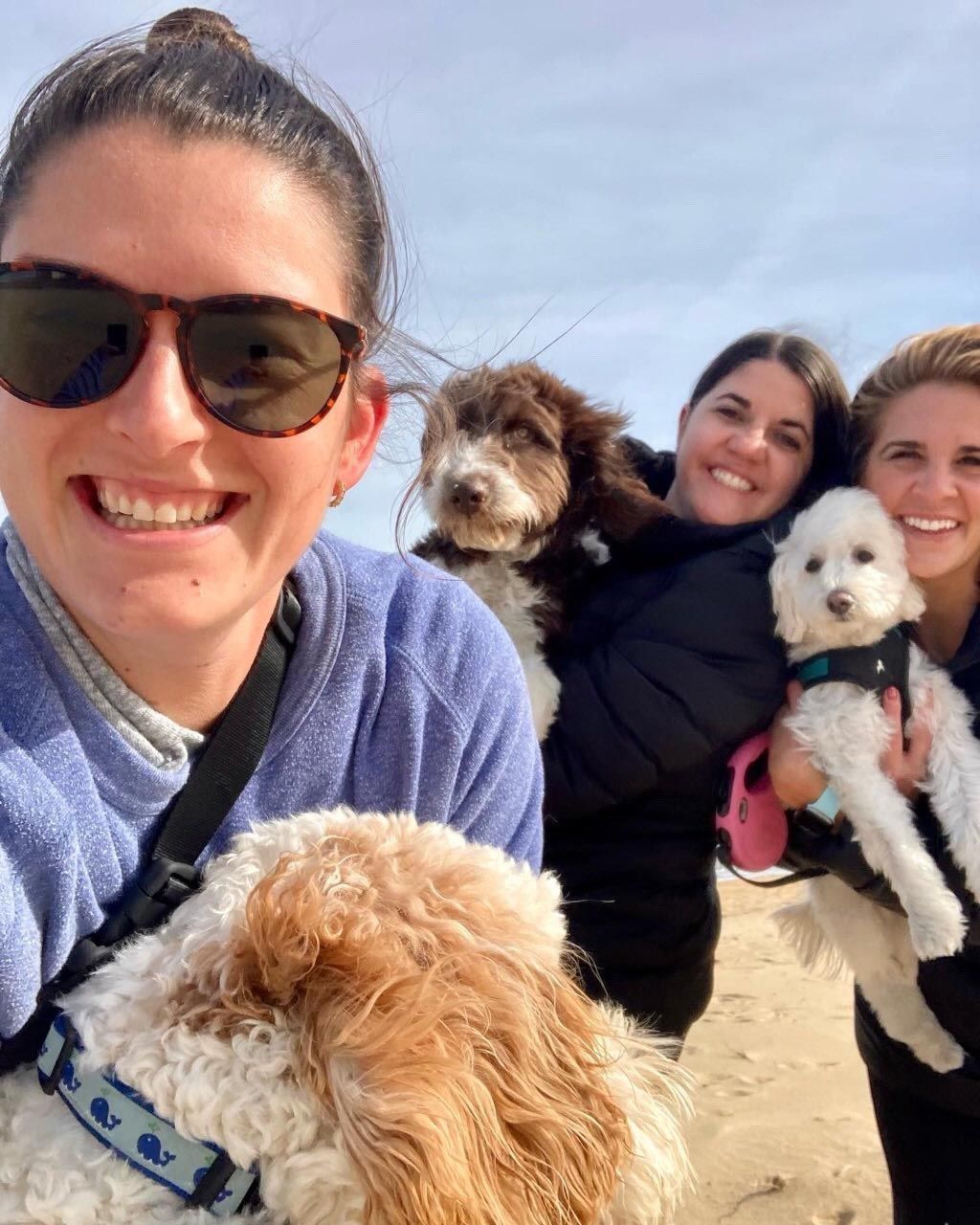 Travel Surg Tech Jessica & Violet
"This is Violet! She is my favorite loaf of bread and has joined me on every assignment. I love bringing her with me because she knows after a long day at work, we will snuggle up and watch true crime, do zoomies in the yard, or get a pup cup. She is the perfect companion for an introvert like me, who loves traveling!"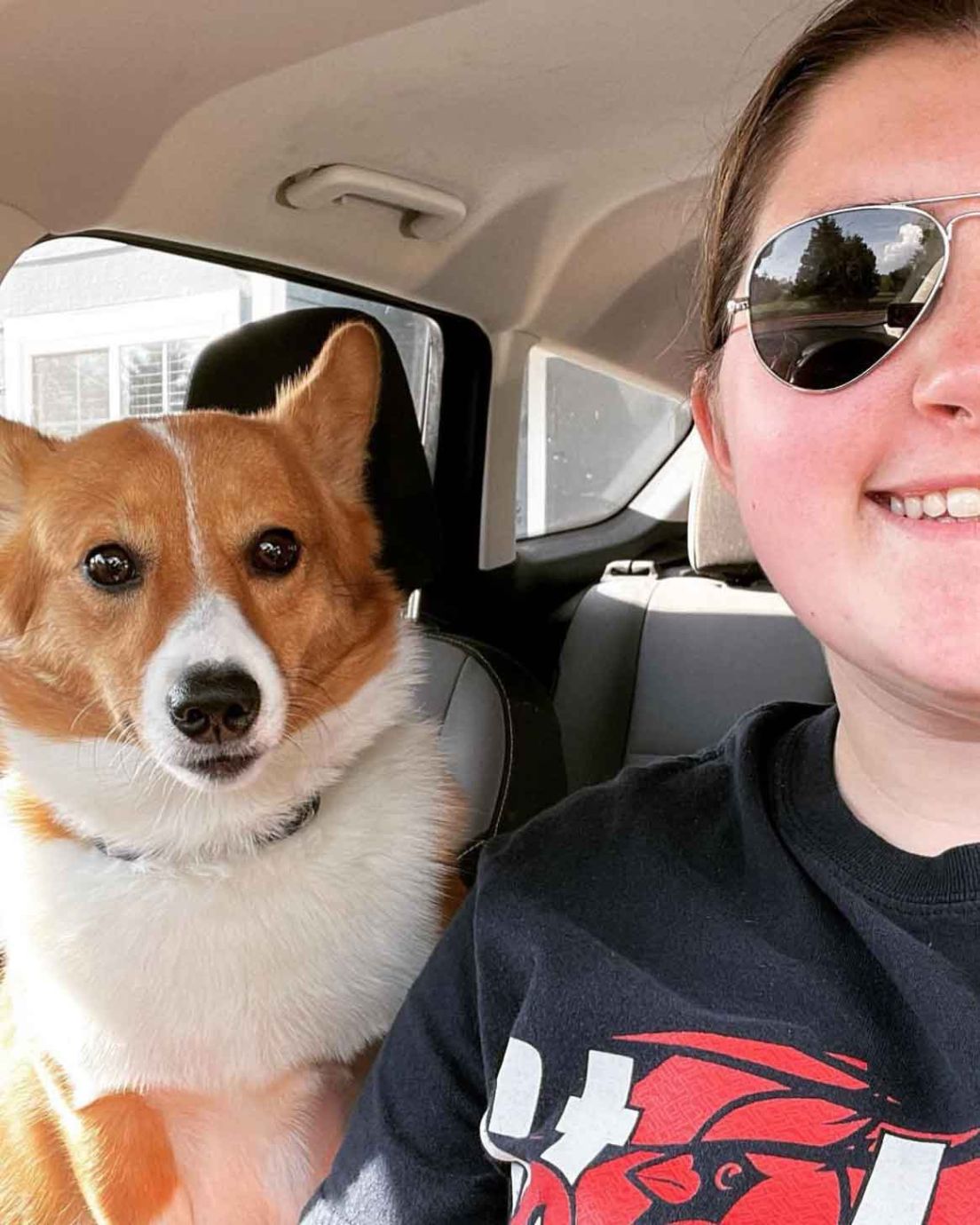 Travel Med/Surg RN Saralyn & Maisy
"I love traveling with Maisy because she is my constant in my evolving lifestyle of travel nursing. I can't imagine going as far from home for as long as I have without her. She's always ready to lend an ear and a snuggle when I get home from work and always down for whatever adventure I dream up on days off! Some fun facts about Maisy: she has been to 25 states, loves water but hates swimming, and food is her favorite thing! If dinner is late, she will bring her dish to remind me."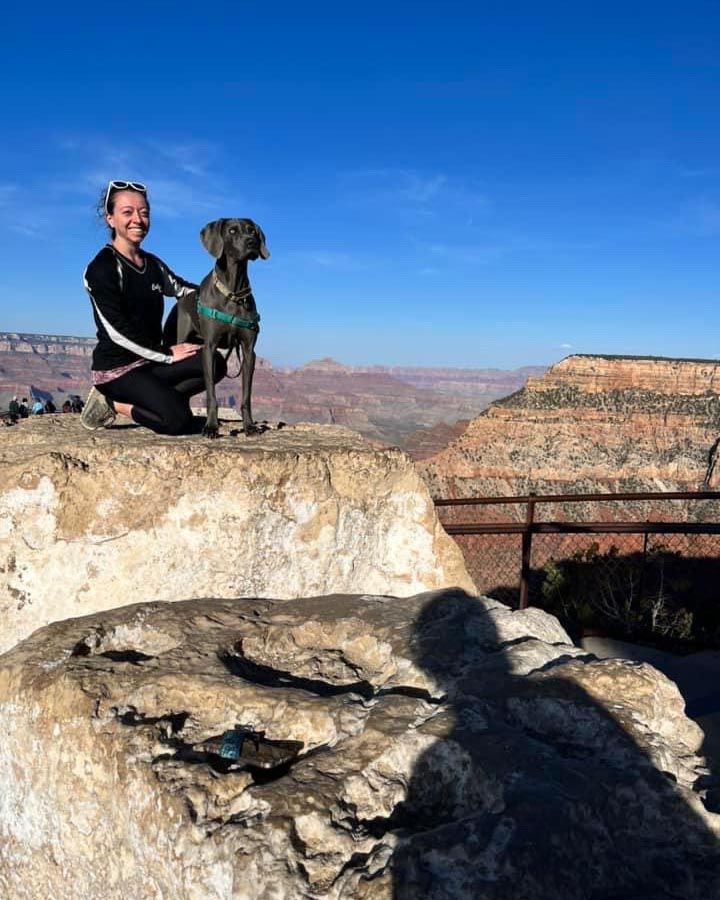 Practical Tips for Traveling with Dogs
Travel healthcare is an adventurous and fulfilling career, enhanced by the companionship of furry friends. For those who plan to bring their pawsome pups along, here are some tips for traveling with dogs:  
Research pet-friendly housing in advance: Confirm your pet-friendly housing option before accepting a travel assignment. Many temporary housing options accommodate pets, but checking in advance is essential.  
Bring a piece of home: To make your new place feel like home for your dog, bring familiar items like their favorite toys, bed, or blanket.  
Establish a routine: Dogs thrive on routine. Despite your shift schedule, try to maintain consistent meals, walks, and playtime times.  
Plan for their care during your shifts: Look into local doggy daycare centers, pet sitters, or friendly neighbors who could help look after your pet while at work.  
Explore and enjoy: Finally, explore new places with your dog. Discover local parks, trails, and dog-friendly spots. It's a great way to relax and de-stress after long shifts.  
In Appreciation of Canine Companions
Today, as we celebrate National Dog Day, let's remember to appreciate the canine companions in our lives and their contributions to our well-being, especially for our travel healthcare professionals. They provide comfort and remind us of the significance of kindness, love, and dedication – qualities our clinicians exemplify in their healthcare roles. 
At FlexCare Medical Staffing, we recognize our traveling healthcare heroes' unique challenges. We're here to support you and your furry friends, in every way we can, from helping find pet-friendly housing to sharing the best local spots for a walk or game of fetch. Happy National Dog Day to all our medical staff and their furry friends!