FlexCare's 5th Anniversary in Charlotte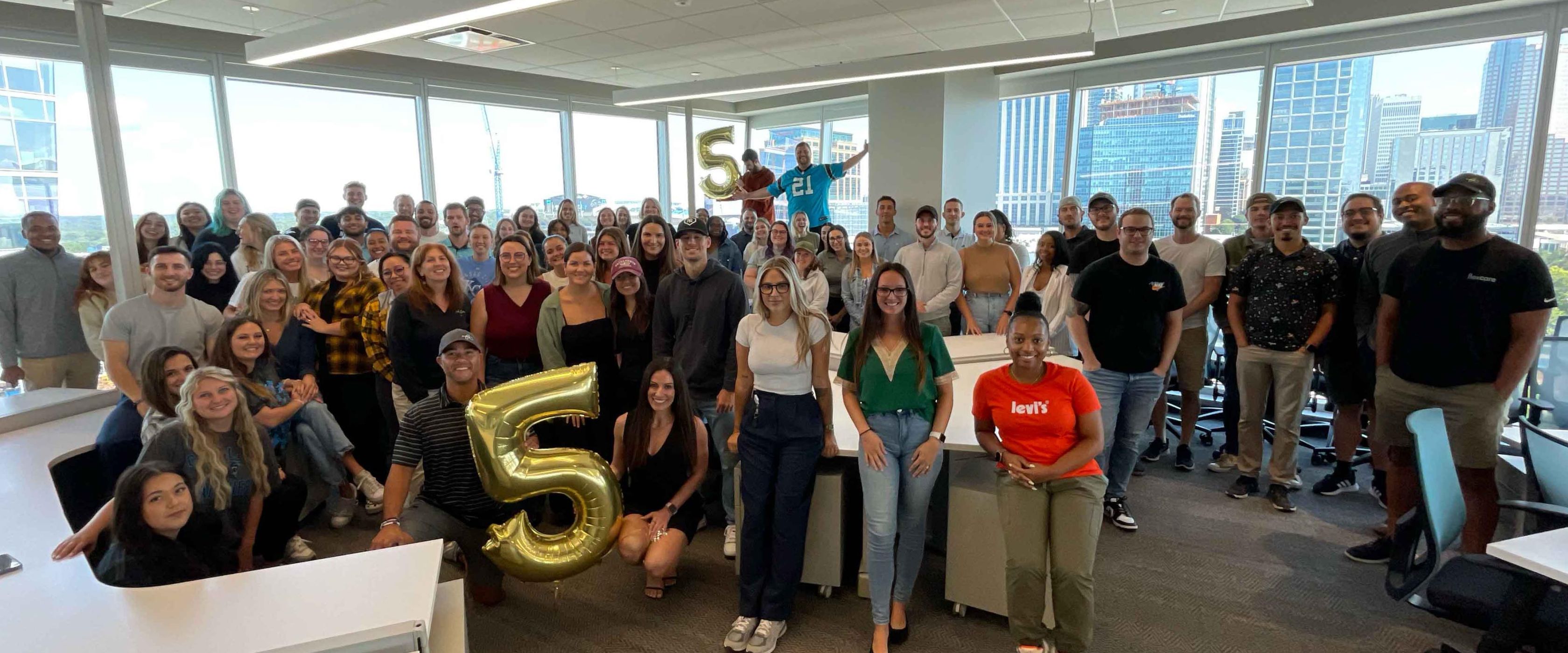 From Humble Beginnings to Regional Impact
Reflecting on milestones is not just about numbers or years but about the stories, the growth, and the communities we touch. This September, we celebrate the 5th anniversary of FlexCare's presence in Charlotte, North Carolina. Here's a look back at the journey and the remarkable achievements of our incredible East Coast team. 
Setting Foundations in the Queen City
Charlotte's dynamic landscape offered immense opportunities, so FlexCare recognized NC as a crucial market in the healthcare industry, especially as it continues to experience severe staffing shortages. Over the past five years, this vision has come to fruition and surpassed expectations, establishing foundations in the process.  
Building a Close-Knit Team
At the heart of FlexCare's success in Charlotte is its people. What stands out about the FlexCare Charlotte office is its professional achievements and the community it has fostered. The office has grown into a close-knit family by emphasizing FlexCare's core values of transparency, teamwork, and hard work. This culture of camaraderie has been instrumental in driving success, as employees continuously uplift, motivate, and support one another.  
 
Reflecting on the journey, FlexCare CEO, Travis Mannon expressed the feelings of the organization, "Marking our Charlotte office's 5th anniversary, I am profoundly grateful and in awe of the success we've achieved. This milestone indicates the relentless commitment, dedication, and hard work of every team member. To our travel nurses, allied clinicians, and therapists, your unwavering passion and excellence is the backbone of this success. I look forward to the many years ahead and the change we'll continue to inspire together. "  
New Digs
Earlier this year, the Charlotte crew celebrated another milestone with their move into a new location at Vantage Southend. The new office accommodates the team's rapid growth and spans an impressive 27,500 square feet, offering more room for staff and operations to serve the increasing demand for travel nurses, allied clinicians, and therapists.    
The Road Ahead
As we celebrate this anniversary, there's also a palpable excitement about the future. With plans to expand services, nurture community ties, and continually refine processes, the next five years look even more promising. 
FlexCare as an Award-Winning Employer & Travel Nurse Agency
Since 2006, FlexCare Medical Staffing has become a leader in travel nursing, therapy, and allied staffing services for the nation's top acute care facilities and healthcare systems. We're a team of exceptional people with a reputation for being some of the best at matching talented healthcare professionals with great travel jobs nationwide.  
Our commitment to creating the best experience in travel healthcare has resulted in numerous industry recognitions, including: 
Recognized as one of the "Best Places to Work," FlexCare provides exceptional career development opportunities and is known for its high-energy and inclusive company culture. We are always looking for highly motivated and talented individuals who diligently strive for success and are passionate about working together to change lives.