Healthcare Heroes Award: FlexCare Ambassador Shares Joy of Traveling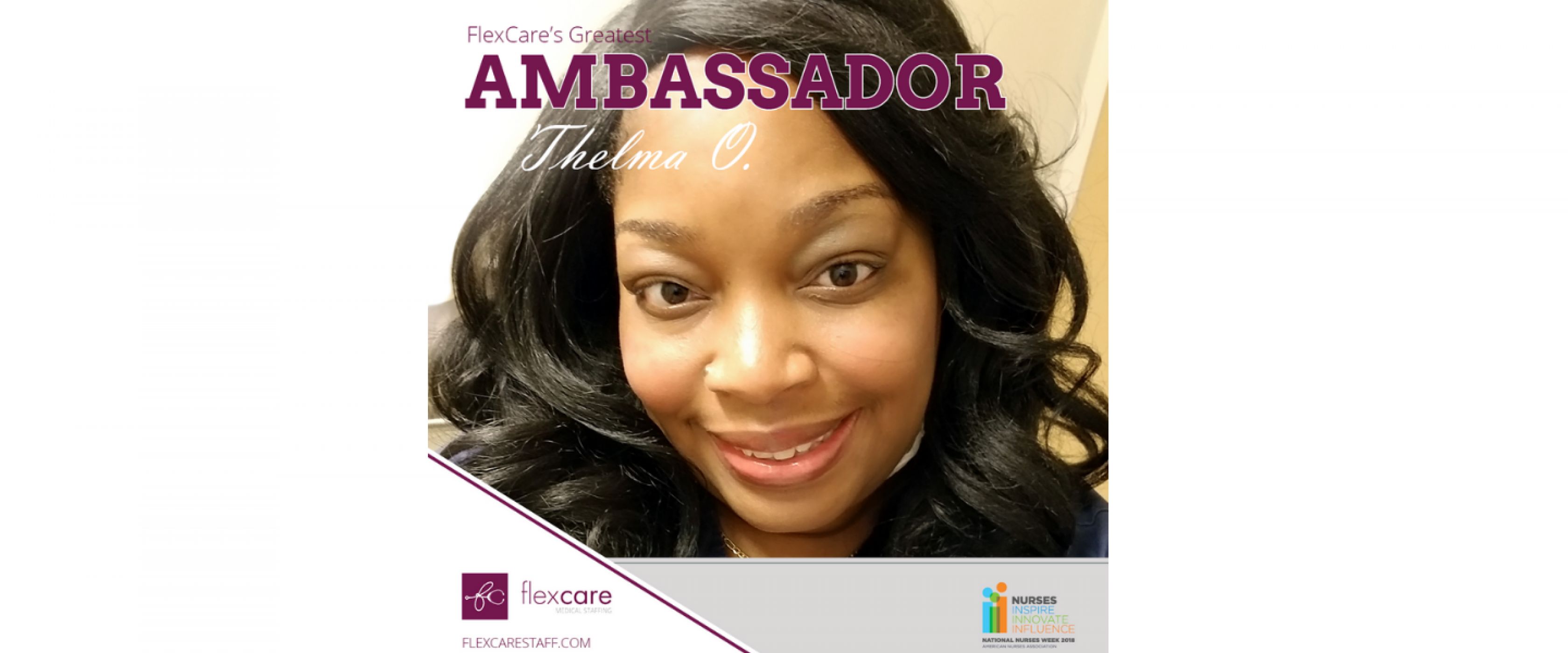 The FlexCare Healthcare Heroes Awards recognize and celebrate those healthcare professionals who stand out as exceptional FlexCare travelers. FlexCare's Greatest Ambassador is a FlexCare nurse who has referred the most healthcare professionals to FlexCare and who serves as a positive example of what it means to be a FlexCare traveler.
Since taking her first assignment in San Antonio several years ago, Thelma has become a passionate advocate for the profession and for FlexCare. "The one thing I love most about being a travel nurse is seeing how the rest of the world moves outside of my home base," said Thelma. "Nursing has changed the way I view life."
Thelma has completed several assignments on her way to becoming FlexCare's Greatest Ambassador, but when we caught up with her she was enjoying a cruise and some much-needed leisure time - the sign of an experienced travel nurse. When we asked how nursing has changed her life, Thelma said, "I have definitely developed a lot of patience for people and it's given me the confidence to go above and beyond."
Nursing has changed the way I view life.
Thelma rarely misses an opportunity to spread the word and refer FlexCare to fellow nurses, so we asked if she had any advice for someone considering a career as a travel nurse. "The advice I would give to a newbie is to get the necessary experience first before taking that leap of faith," said Thelma. "You must be willing to adapt to change or you will not succeed in this industry, but above all, have fun and meet new friends all over the country!"
Sound advice from someone who knows what it takes to be a great travel nurse.
Congratulations, Thelma, and thank you from all of us at FlexCare for being such a great FlexCare Ambassador! 
To show our appreciation for everything that Thelma does to advocate for FlexCare, we're treating her and a guest to a gourmet dinner aboard the elegant Napa Valley Wine Train.