Healthcare Heroes Award: FlexCare's Best FlexCare Friend (BFF)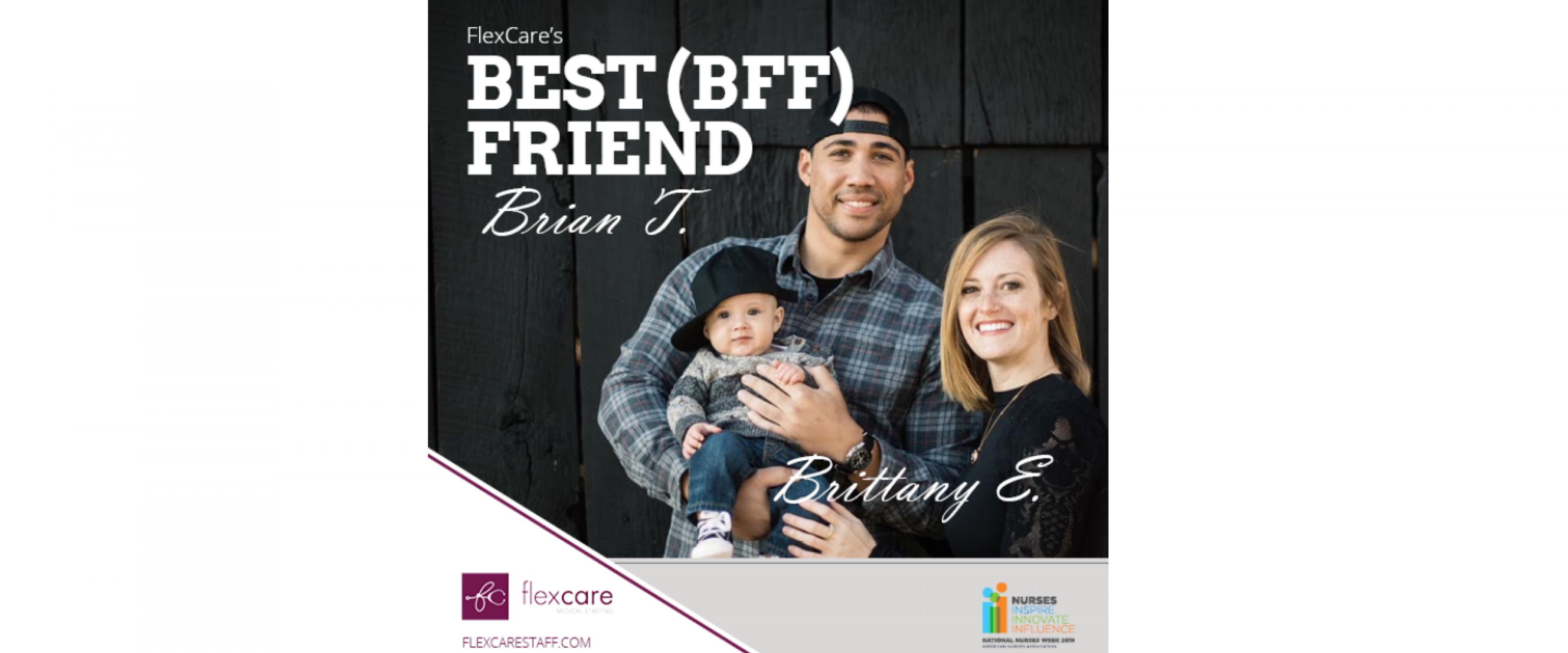 Travel Nurses Brittany and Brian - Best FlexCare Friends
The FlexCare Healthcare Heroes Awards recognize and celebrate those travel nurses or allied health professionals who stand out as exceptional FlexCare travelers. The Best FlexCare Friend is a FlexCare travel nurse who creates a good friend vibe wherever they go and who is open to new experiences.
The nominations poured in for Brittany and Brian as our Best FlexCare Friends. Their story illustrates the importance of being open to new experiences as a traveler - because you never know what fate has in store. 
Brittany and Brian are from Kentucky and knew each other prior to becoming travel nurses, but time and life priorities resulted in them losing track of each other. Then, as luck would have it, they reconnected while on assignment! Fast forward three years and they are now the proud parents of a handsome 10-month-old baby boy, Theo. "Nursing has given us a stable career to raise our family," said Brittany. "We are even able to share these travel experiences with our little guy." 
We asked them to answer a few questions about their experience as travelers. Clearly, the traveler lifestyle agrees with this family. 
FC: What do you love most about being travel nurses?
"What we love the most about being travel nurses is the obvious...traveling, seeing new places, meeting new people."
Nursing has given us a stable career to raise our family.
FC: What advice would you give someone considering becoming a travel nurse?
"We always recommend travel nursing to anyone who asks. It's a great opportunity. It's basically an extended vacation. You should definitely do it if you're looking for a city to settle down in and not exactly sure where you want to go."
We honor them both for their dedication to the nursing profession and for being great examples of how a couple can thrive as travel nurses. As award winners, Brittany and Brian will both receive an Apple Watch Series 3 from FlexCare.