New Travel Nurse Finds Purpose During NYC COVID-19 Crisis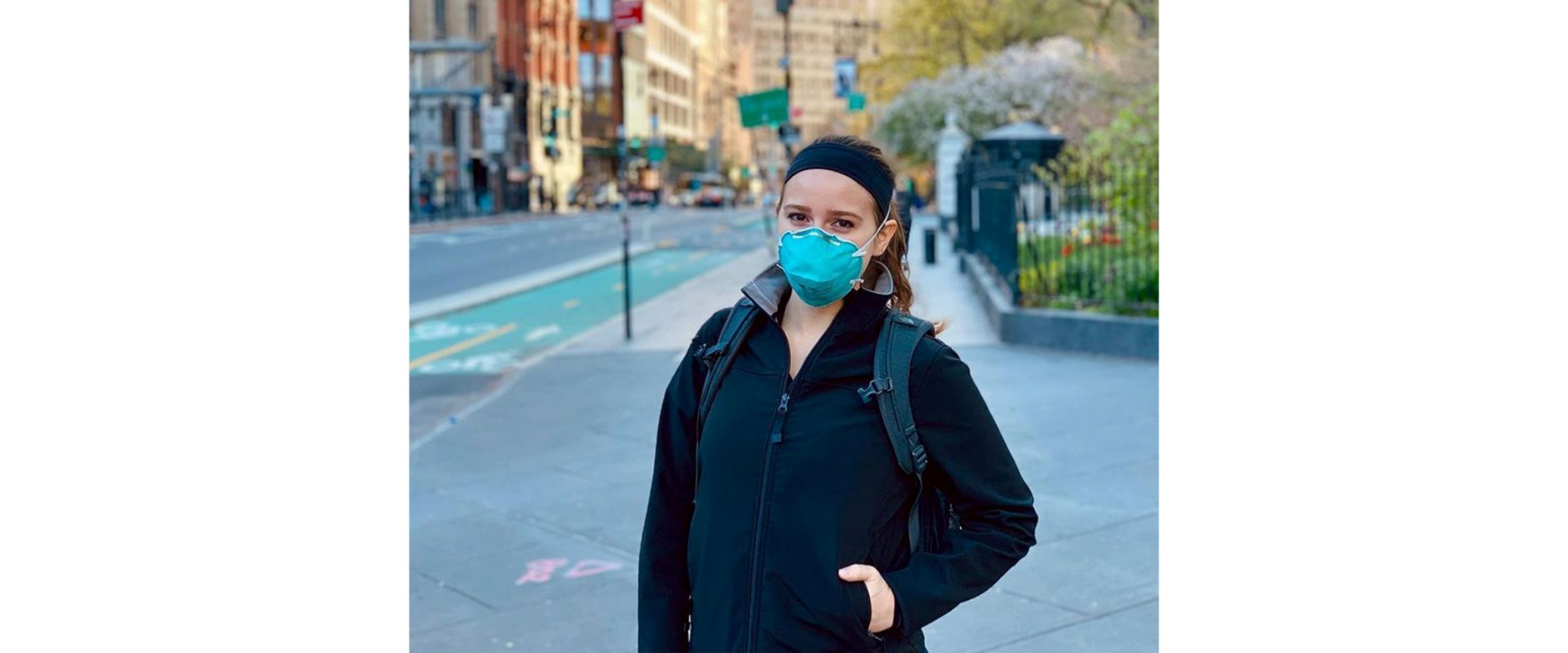 ICU RN, Autumn, graduated from nursing school with her now-husband and travel partner, Richie, in 2017. She shared that they always had a plan to move to California to change their scenery or pursue travel nursing.
During their second year as RNs, COVID-19 started to present itself and the global pandemic ensued. The couple was aiming to complete their first full year of ICU experience before trying out travel nursing in the fall of 2020. However, when COVID started overwhelming hospitals around the nation, there was a desperate need for ICU nurses, and requirements for nurses to travel were relaxed making Autumn and Richie eligible to travel much sooner than they thought they would.
With the roadblocks clear for them to begin their travel RN careers, their hearts led them to where the need was greatest: New York City. Richie told Autumn, "I have to go to New York. I have to be a part of this." Richie really felt called to go to New York to help the nurses and patients in that COVID-19 hotspot. Autumn shared the fear she felt, especially with her minimal experience in the ICU.
I just knew that I could not let him go up there alone.
Autumn made the brave decision to travel with Richie to New York. She wanted to be there in case Richie got sick, a definite concern considering all the unknowns of coronavirus during March of 2020. The couple put in their two-week notice at their jobs and hit the road to New York City.
"We were scheduled to work five shifts a week and I remember walking into my third shift feeling really low. Then as I walked towards the hospital, I saw New York firefighters, policemen and all these people gather. It was a celebration to cheer on all the staff working in the hospital. It helped raise the morale of healthcare workers and all the people. There were family members of patients who would make signs and hold it in front of the hospital.
It was a very emotional experience. Then, as I felt my spirits getting lifted, a fireman went to the top of the firetruck to play the National Anthem. The way it reverberated through the streets, it was an experience I'll never forget."
Autumn shared that as she wiped tears from her eyes, she realized what a monumental time it was to be in the heart of it all. Suddenly, the once hesitant and fearful young nurse found her purpose and the strength to walk in and complete her shift.
Despite the challenges, and Autumn even contemplating nursing as a career, she realized that the COVID-19 assignment in New York really renewed her passion for nursing. After they completed their assignment, Autumn and Richie went home to Tennessee to regroup and take time off after having worked 48/hour weeks in New York.
The travel couple turned to their recruiter, Jennifer Wilkinson, to ask where there was a huge need as they wanted to go there. They jumped at the opportunity to go to Phoenix for a 6-week crisis assignment. Autumn mentioned that this time around, she felt more prepared and kept the same mentality to continue to ask questions and learn as she goes.
Autumn and Richie and their furry kitty, Peep, are currently on assignment in Boston. Their travel journeys are only beginning, and we know that their future is nothing but bright.
We love working with Jennifer! She's quick to find information for us and provide what our options are. She shares feedback from facilities, and we've had such a positive experience working with Jennifer and FlexCare. We love it. 2020 was a big year for us but the opportunity to work with FlexCare during what could've been a terrible year, turned into an adventure and positive experience. We feel very lucky and thankful.
Contact a Recruiter