Tuesday Traveler: Bailey's Natural Wanderlust - Nationwide and Overseas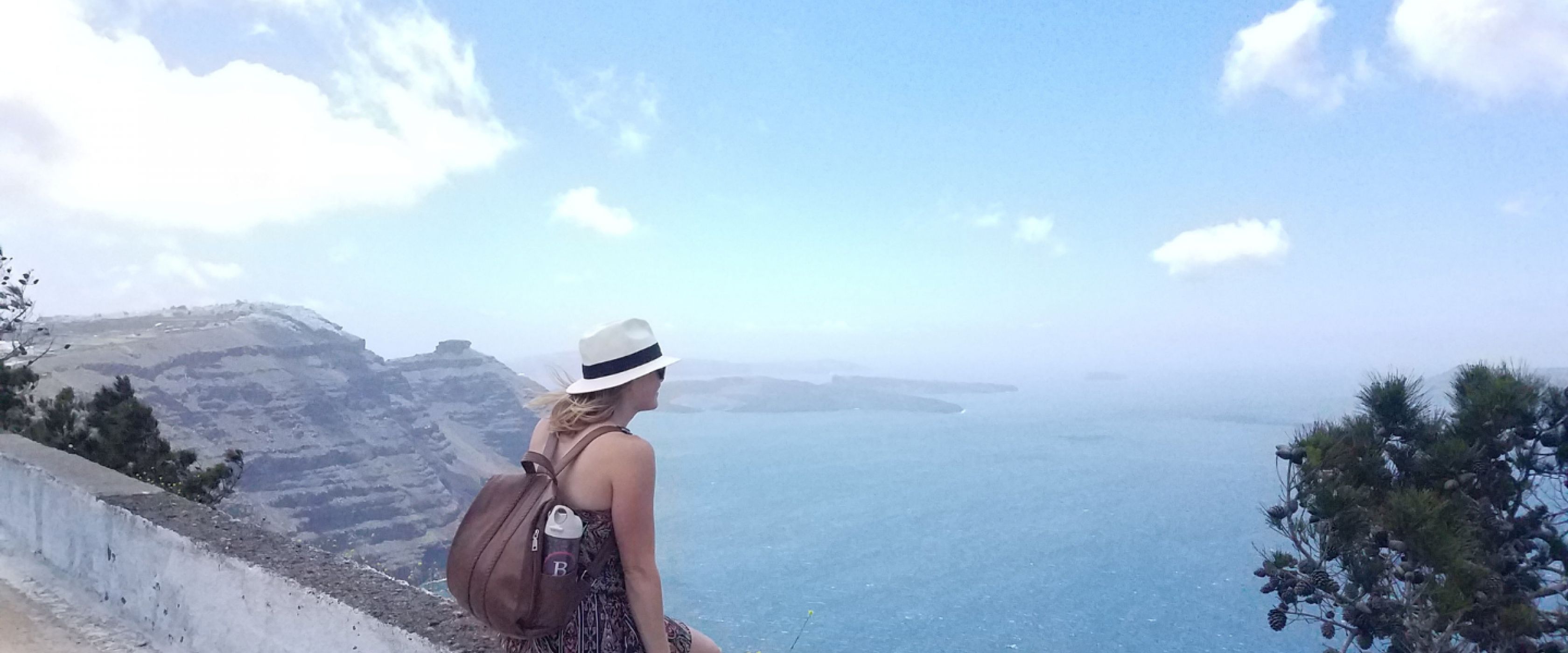 FlexCare Travel Nurse and Stepdown RN, Bailey
"I love traveling, seeing different cities and cultures. When you're there for three months you really get to experience it like a local – not like when you're on vacation. You really get to know the people and their way of life. Even though you're traveling within the same country, every city has a different vibe. I like experiencing all of that."
Travel Nurse Bailey C., a Stepdown RN, has been with FlexCare since early 2018 and is currently on her eighth assignment. Her love for travel coincides with her career as a travel nurse.
Living Like a Local Longer
It was love at first assignment. Bailey shared that she enjoyed her experience in Vermont so much that she would move there. "I loved the unit I was on and the team I was on," said Bailey. "We would go out for lunch on the weekends, we did two camping trips together, it was like we were one big family. With hiking and skiing, there were endless things to do, I loved exploring every corner of it."
When the end of Bailey's travel nurse contract in Vermont was approaching and she wasn't quite ready to leave, the benefit of extending with a facility allowed her to experience her new home a little longer.
Traveling Overseas Between Assignments  
Bailey realized the flexibility of travel nursing allowed for even more travel. She would plan to take trips overseas in between assignments. "You just have to plan for it. The flexibility and not having to worry about losing benefits or a job allows you to take those trips in between assignments," said Bailey.
Every city has a different vibe. I like experiencing all of that.
The travel nurse has traveled to Canada, Brazil, Italy, India, Spain, Portugal, and Greece.
Advice to Staff Nurses Feeling the Travel Bug
Do it but make sure you have enough experience to feel confident and competent. Be confident in your knowledge and competent in your capabilities to advocate for your patients because you're the newbie.

 

Nursing is nursing wherever you go but how hospitals do things does change. Changes in policies, procedures, charting systems – even what they call things. You're always learning new things – which is a good thing. Either you're learning a new practice or learning about research the facility is working on. You learn, gain experience, and expand your knowledge.
Search Jobs