Healthcare Heroes 2019: Mission Impossible? Not for this Travel Nurse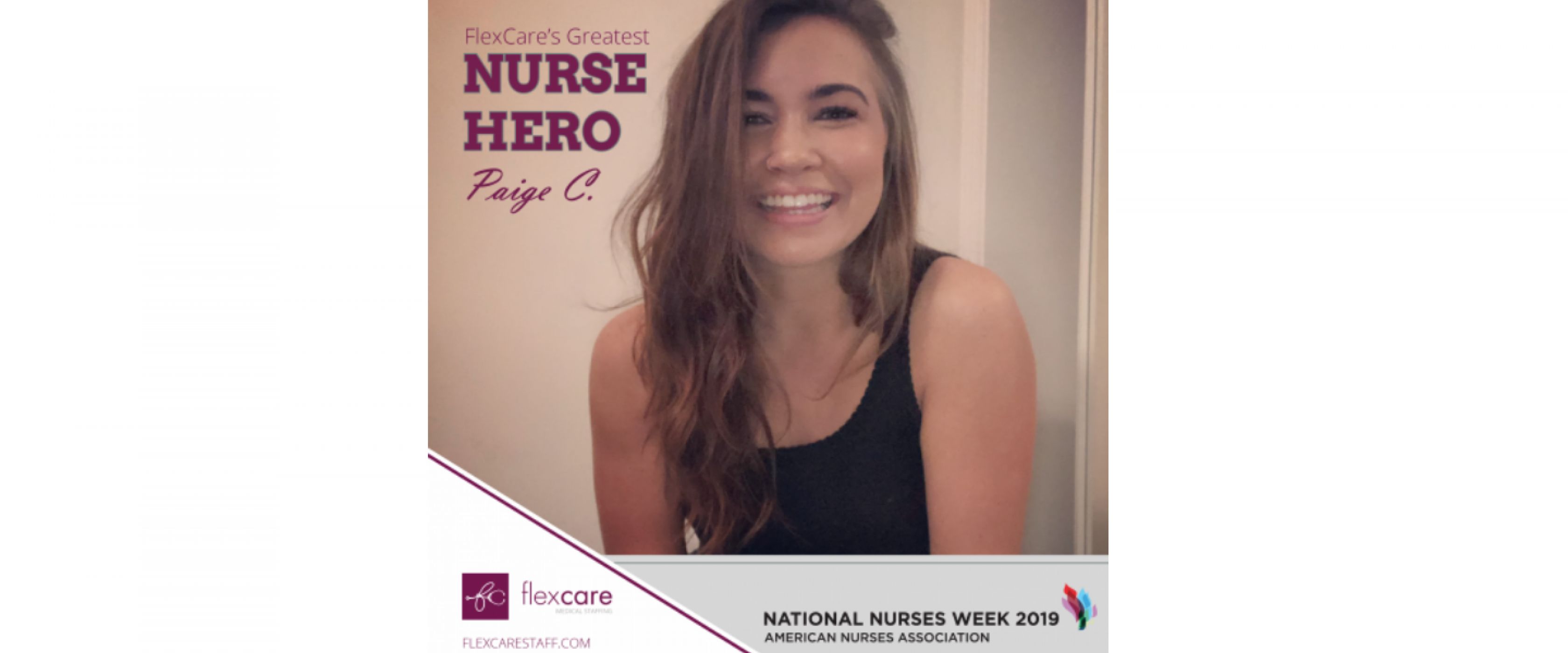 Travel Nurse and ER RN, Paige - Greatest Nurse Hero
It's always difficult to choose our Nurse Hero, and this year was no exception. We had countless stories of travel nurses who saved lives under extreme circumstances, donated their time and expertise to people in need, and inspired us all to be better humans. But one story stood out because of the risk involved in pursuit of a better life for others, and it's why we chose travel nurse Paige, ER RN, as FlexCare's 2019 Greatest Nurse Hero.
Paige just returned from a medical mission to Iraq and Turkey, accompanying a physician she met during a recent travel nursing assignment.
The mission's purpose was to travel to Erbil to provide aid to refugees who were victims of sex trafficking. Erbil is the capital of Kurdistan, the Kurdish-occupied area of northern Iraq. When we did our research on the region, this is what we found from the U.S. State Department:
The State Department has listed Iraq as a Level 4 "Do Not Travel" area because of the risk of "terrorism, kidnapping, and armed conflict." Not a place most people would visit willingly, but the people there needed help and Paige accepted the challenge - and the inherent danger.
Her humility and positive nature shine through in her life and her work as a travel nurse, so we wanted to find out more about what she thinks are important aspects of her profession.
Q&A with Paige
How have you changed since starting your nursing career?
"I think I've stayed the same in more ways than I've changed. I still learn something new every day, I look up medications I've never heard of, I see something I've never seen before, and I still ask a lot of questions. An annoying amount of questions. While I'm still learning as much as my first day on the floor, I've developed the confidence that comes with some experience to ask the questions I have and to speak up when I don't know something."
What do you enjoy most about being a travel nurse?
"I think, like many others, the variety of travel nursing is what appealed to me the most. Variety of cities, patient populations, hospital variants, and people (not so much the variety in policy but you can't win it all, right?). Each hospital I go to I feel as though I earn a unique set of skills specific to that place and I find that extremely valuable and exciting - never a dull moment!"
What advice would you give a new travel nurse?
"Be flexible! It's always nerve-wracking to be the new person, and travelers are constantly the new person, but be aware and open to the fact that every hospital will do things their own way. Always be a team player."