Top tips for traveling with your pet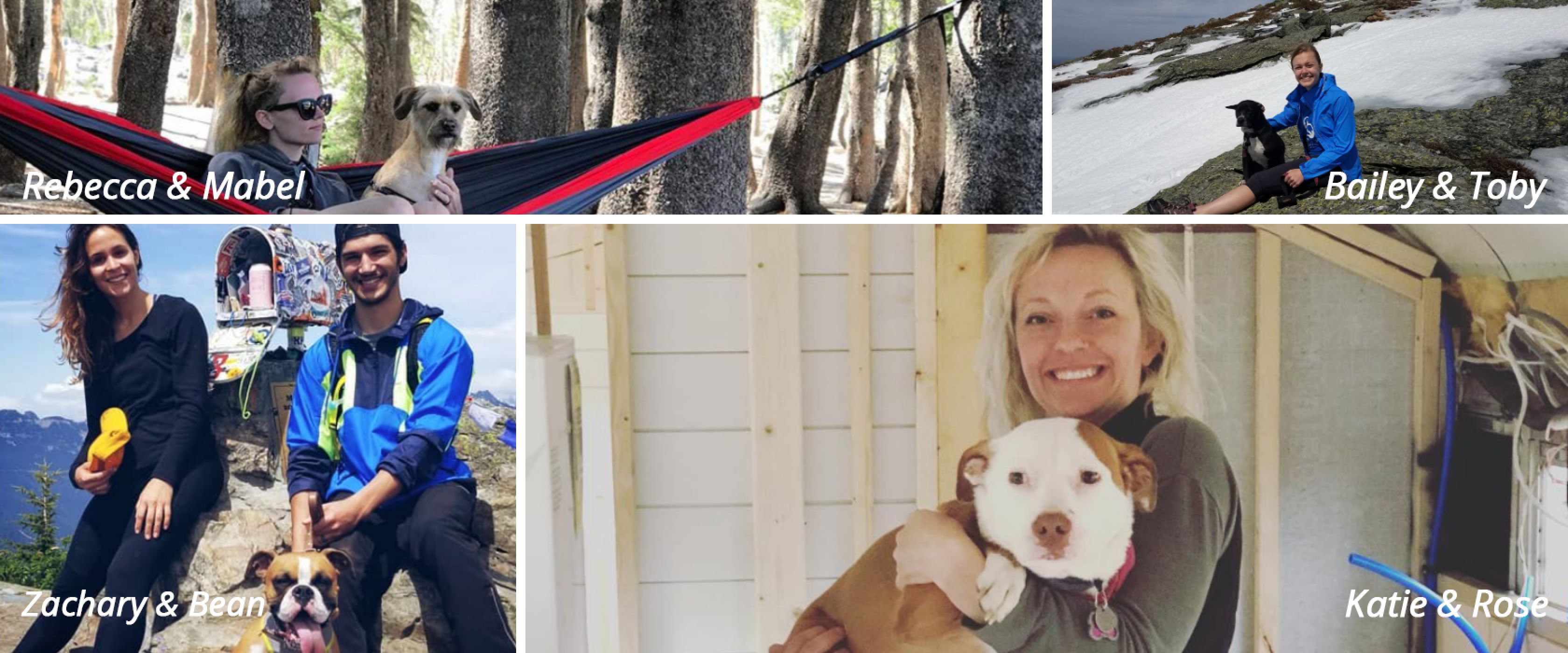 If you've been thinking about becoming a travel nurse or allied clinician but you're hesitating because you don't want to leave Fido behind, there are steps you can take that will allow you to make Fido your travel companion.
There are lots of reasons to bring your pet along for the adventure. Traveling with your pet not only helps combat homesickness, it also reduces stress - and that can help you be an even better traveler.
Housing is Key
If you'll be renting an apartment or house, do your research in the area where you want to secure a position. Check with your recruiter to find out if there is housing in that area that allows pets. Keep in mind that landlords who allow pets may require an additional security deposit to cover any potential pet damage and additional cleaning.
If you're an RV traveler, this should not be a roadblock for you. Just remember to check the rules in the RV park where you plan to stay.
Once you've secured housing, make sure to send your new landlord a picture of you with your pet for their records.
Additional suggestions:
Find a local veterinarian. The American Veterinary Medical Association (AVMA) has tips on how to find a local vet.
Locate the nearest dog park.
Scout out some dog-friendly trails.
Planes, Trains, and Automobiles
Car
Whether your trip is 100 or 2,000 miles, make sure your pet is prepared. If Fluffy isn't used to being in the car, start taking her on short trips that lead to a fun destination so she associates the car with a positive experience. Also, just like with kiddos, safety is key. Consider keeping your pet in a carrier or use a car harness. It can be difficult if they aren't already used to it, but it could save your pet's life in the event of an accident.
Allow for plenty of stops along the way. Pets can get motion sickness so make sure to give yourself plenty of time to take a break and let Fido or Fluffy stretch their legs, relieve themselves, and get some fresh air. 
And never leave your pet alone in your car - especially in warm weather!
Air Travel
Flying with a pet is extremely risky. Make sure you carefully weigh all the options and risks before you take this route. If you're only option is to fly, check with the airline for any special instructions or rules about flying with pets, and always check with your vet. 
Trains
Amtrack now allows dogs and cats weighing up to 20 pounds on most routes. There are, understandably, a few rules that you need to follow, and you will pay a fee to bring them along. 
FlexCare travel pets, clockwise from top: Kikka, Mabel, Solo, and Frank
Details. Details.
Make sure all your pet's vaccinations are current and check local city ordinances regarding pet licensing. Also, an identification tag is essential and should include your cell number and an alternate number for a family member or friend.
Feed your pet a few hours prior to leaving on your trip. This will ensure that their stomach has settled and will help to stave off motion sickness.
When packing, include a familiar item or two in their crate or in the car - that includes favorite toys, treats, and food and water bowls, if possible. Pets are sensitive to change so anything that you can do to help them feel safe and secure will make the trip that much easier for both of you.
Check rover.com, care.com, or ask colleagues if they have a referral for a pet sitter in the area. It's good to have someone trustworthy who can care for your pets if you need to work late or take a side trip where bringing your pet along isn't feasible.
Traveling with your pet can be a great adventure for both you and your fur baby. All it takes is a little pre-planning and extra time to make it an epic adventure that you'll both enjoy.