Tuesday Traveler: Free-Spirited Travel Nurse Calls Bus Her Home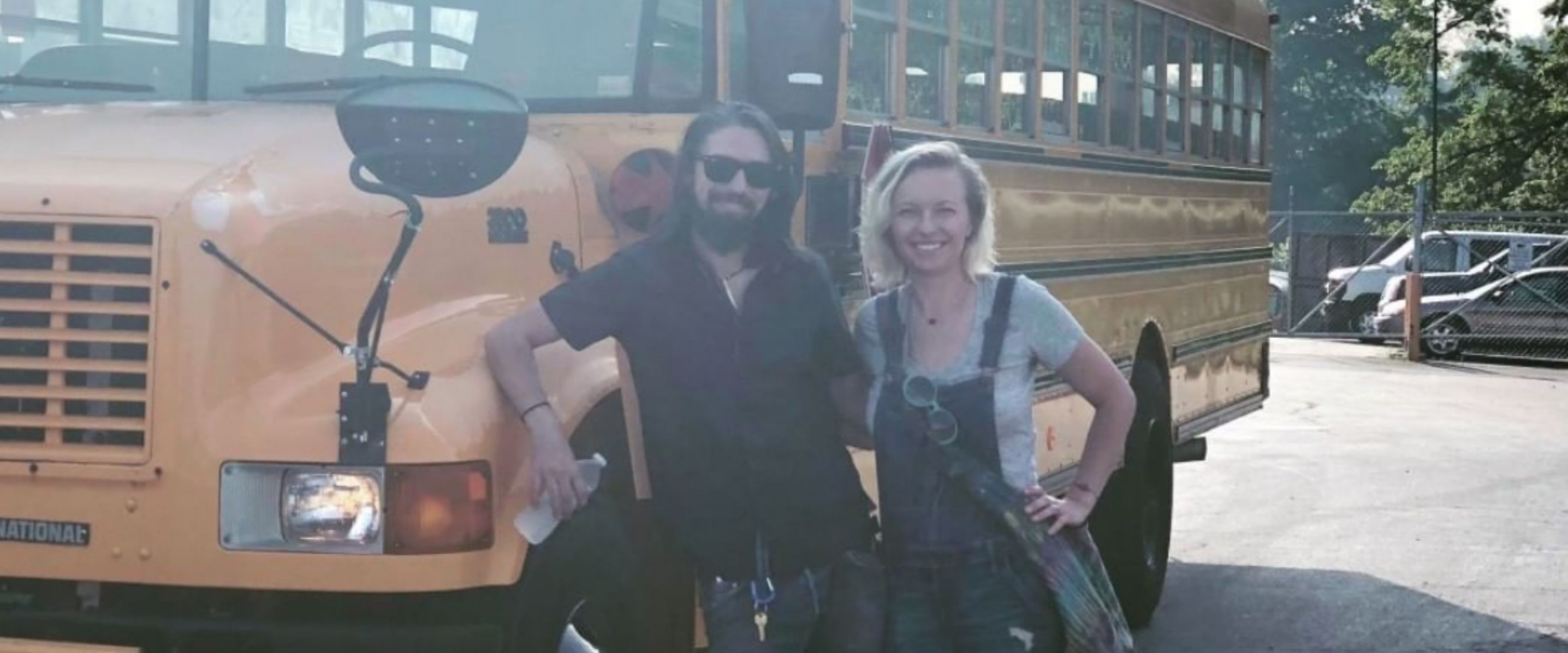 For Med/Surg RN, Katie P., travel nursing is the best way to live out her dream.  
Katie shared with us that she loves her job and wants to be able to see the world without quitting work. A career in travel nursing allows her to fine tune her nursing skills and explore her desired path along the way.  
Nomadic Lifestyle
Before her first assignment, Katie already had a number of destinations marked off her bucket list. The young RN spent two months in Kenya and another two months in Hawaii while in nursing school. Through World Wide Opportunities on Organic Farms (WWOOF), Katie worked 20 hours a week for free room and board and was able to eat anything she grew on the farm.
"We grew vegetables and had chickens on the farm for eggs," said Katie. "And that's what we're doing now!"
Katie shared that she and her fiancé, Bruce, decided against  staying in an RV and chose to stay on property with a pasture and garden. There, her fiancé is learning about home settling - a skill they will put to use when they travel across the U.S.
I don't need a nice hotel, I want to eat the local food, go to national parks, and experience other communities.

 
Living on a Skoolie
Neither Katie nor her fiancé wanted to just work to pay bills and take a vacation once a year. Instead, they wanted to be able to afford to explore all the time.
"I came home from work one day and Bruce was watching a Netflix documentary about a German couple who migrated to the states and renovated a school bus," said Katie. "There was a scene where they pulled off Route 101 in the exact same spot that I had recently pulled off to take a picture.
It wasn't a specific park or anything – it was just a spot with gravel and road. – It was very serendipitous."
From that moment, they searched for their new home and ultimately found a 77-passenger school bus for $2,000.
"Whenever I got paid, we'd pay rent and whatever was left over, went to the bus." After a lot of time, effort, and hard work the couple's skoolie has turned out to be their perfect home on wheels.
Katie is currently on her first assignment in New England and is loving everything about her travel life.
"I'm afraid it's set my expectations so high because it's the prettiest hospital I've ever been in," said Katie. "The staff is wonderful, even the bed pans are nice! Everything is nice! I'm super glad I went with this assignment; I've gotten so lucky with this facility and my coworkers. I'm very pleased so far."
The new traveler shared that her first experience makes her feel more confident in living on the road and taking assignments elsewhere.
Why FlexCare?
"I've only been a nurse for a year and another company was really pushing me to get started, but I'm so glad I didn't. Life got busy, I lost touch and when I reached back out, they put me with someone who was new with the field.
I put myself out there, was getting emails from FlexCare and then Michelle texted me. Michelle was awesome, got things done fast, answered all my questions, listened to what my goals were, and everything was quick! Within four weeks we decided where I was going to go. Her promptness and willingness to work with me were key. I probably had some irrational requests, but she didn't shoot me down!"
The Beginning of a New Beginning
"Ultimately, our goal is to find our little corner of the world.
Whether that's here or overseas – I don't know – but this is possibly the best way to do that. To learn about a community, explore everything all thanks to the freedom of travel nursing."