CT Techs – Where Technical Skills and Patient Care Unite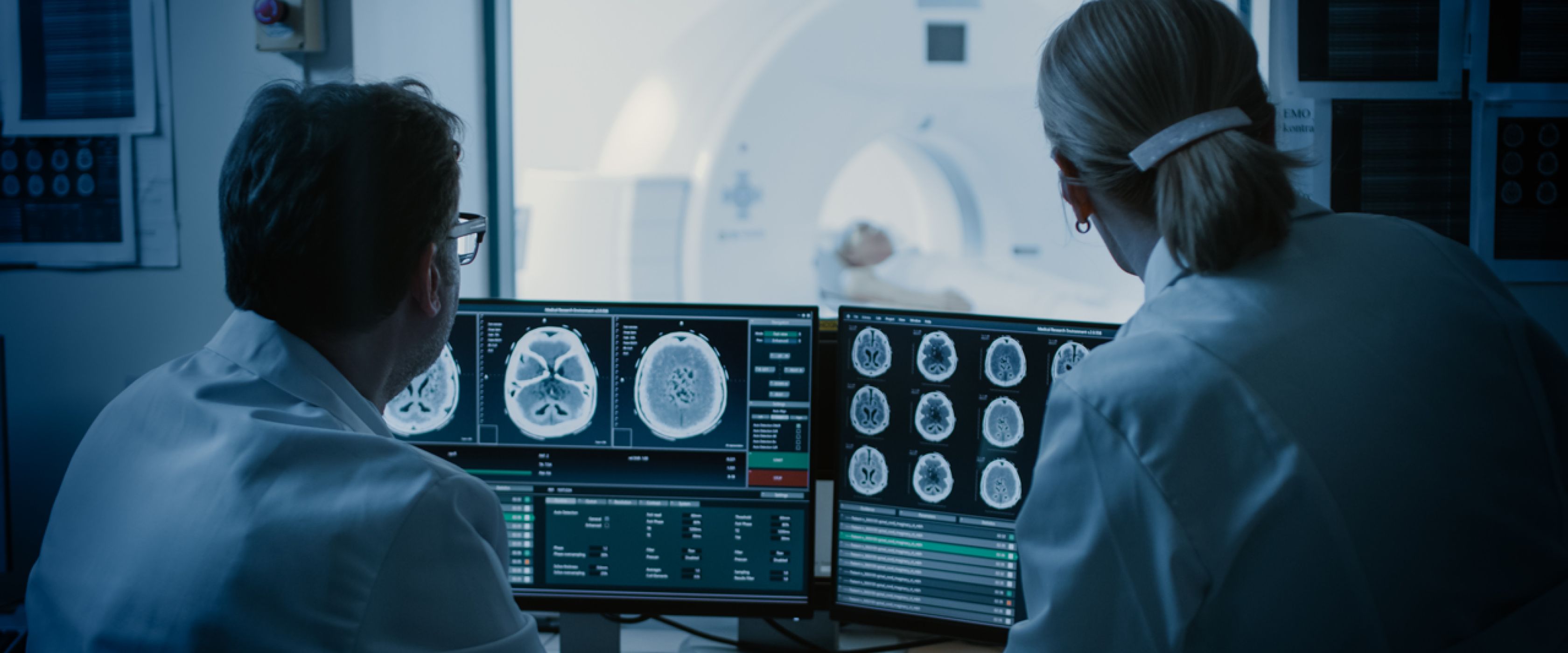 Allied Health Jobs – CT Technologists
Undoubtedly, if you have entered the travel allied health world, you are passionate about providing high-quality patient care. With staffing shortages at a high, there are immense opportunities to merge your passion and skills into one meaningful career. Becoming a Travel CT Tech is one of those opportunities. 
What is CT?
Computed Tomography (CT) is a branch of medical imaging that uses a combination of X-ray images and computer processing to create slices (cross-sectional images) of internal organs, bones, and other tissues.   
CT Techs are a critical part of the medical diagnosis process, as they are trained professionals who specialize in using CT machines to produce these images. Radiologists and doctors then evaluate these images to help formulate a diagnosis.   
The following sections will further explain the role of a CT Tech.
Prepare & Position
When a patient comes in for their scan, the CT Tech is responsible for preparing and positioning the patient accordingly. The CT Tech will explain the process to the patient, answer any questions or concerns, and inquire about medical history, allergies, or current medications. Once the patient is informed, the CT Tech positions the patient accordingly. Depending on the scan, the CT Tech may also administer a contrast dye to the patient, intravenously or orally.
Operating Scanners
Once the patient is fully immobilized, the CT Tech operates the scanners. They also must be able to adjust the equipment to capture high-quality images while minimizing the patient's radiation exposure. During the scan, the CT Tech closely monitors the patient's vital signs and ensures they feel safe and comfortable. In the event of an allergic reaction to the contrast dye, or other emergencies, the CT Tech must be able to respond quickly and efficiently.
Analyzing Images
Upon completion of the scan, the CT Tech then evaluates the images to ensure they are of diagnostic quality and performs image reconstruction. Familiarity with various software programs and computer systems is essential to enhance and manipulate as needed. Once the images are completed, the CT Tech shares their findings with the medical team, including the radiologist.
Traveling With FlexCare
Traveling CT Tech jobs provide the unique opportunity to explore the country and experience new locations, all the while knowing your role plays a vital part in their patient's healthcare journey. The high demand for allied health professionals means pay packages are especially competitive so earning potential is oftentimes higher than in staff positions.  
If you're considering becoming a travel CT Tech, we know that starting a new adventure can be intimidating. However, rest assured that when you work with FlexCare, your S1NGLEPOINT Recruiter will walk you through every step as you get started, be available to answer all your questions throughout your journey, and will be your strongest advocate for advancing your allied health career. 
FlexCare is also passionate about providing a High Pay, Hassle Free experience for our healthcare travelers, meaning you'll receive our highest available compensation every time, without the need to negotiate. If an available assignment's pay package doesn't align with your current career goals, your recruiter will work to find your dream assignment and save you time from negotiating.
Get in touch with a FlexCare S1NGLEPOINT Recruiter today to begin your next adventure!