The FlexCare Family
What makes a winning company? The people, of course!
When we set out to shake up the medical staffing industry in 2006, we wanted to give travel nurses a better and more transparent experience.
There's no super-secret sauce or complex algorithm. It's all about the people.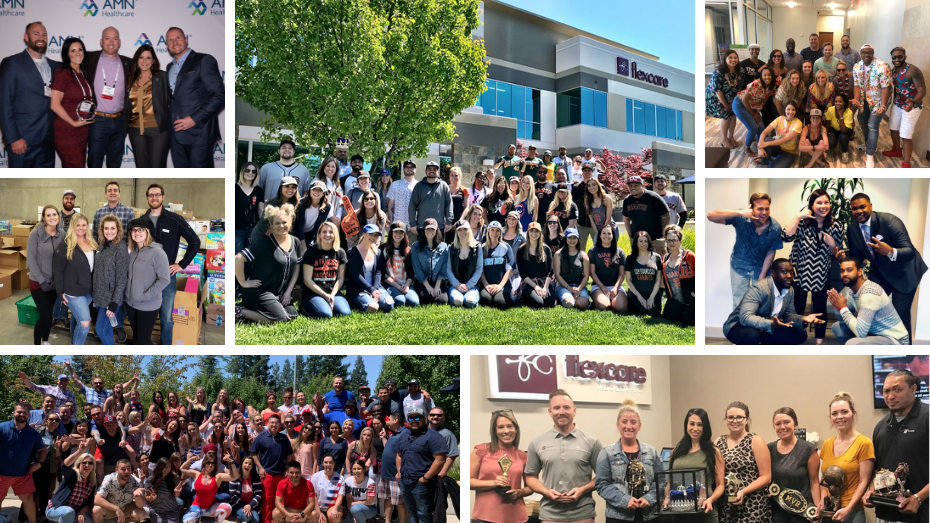 We abide by a simple philosophy that is at the heart of our mission: to improve the lives of everyone we touch. We want to create the best experience in healthcare staffing."

~ Travis Mannon, CEO
Since 2006, FlexCare Medical Staffing has grown to become a nationwide leader in travel nursing, therapy, and allied staffing services for top healthcare facilities around the country.
Our mission is to improve the lives of everyone we touch by delivering premier staffing solutions with integrity and transparency. As a result, FlexCare continues to be recognized as one of the top companies in the nation from industry authorities like Staffing Industry Analysts, and Travel Nursing Central. 
Want to learn more about what makes FlexCare so special? Scroll down to read more about the FlexCare vibe.
FlexCare Family Volunteers to Aid Camp Fire Victims
After the devastating fire broke out in Paradise, CA, FlexCare staff jumped into action and volunteered over 1200 hours onsite in the affected area to help facilitate relief efforts.
Read More
Careers at FlexCare
We're a high energy, purpose-driven company that thrives on employing the best people. With one of the highest employee retention rates in all of healthcare staffing, consider making FlexCare part of your future success.
Apply Today!
8 Things We Know to Be True About FlexCare
What's a mullet staffing model? Find out what it's really like to work at FlexCare.
Read More