How to Stay Healthy Working the Night Shift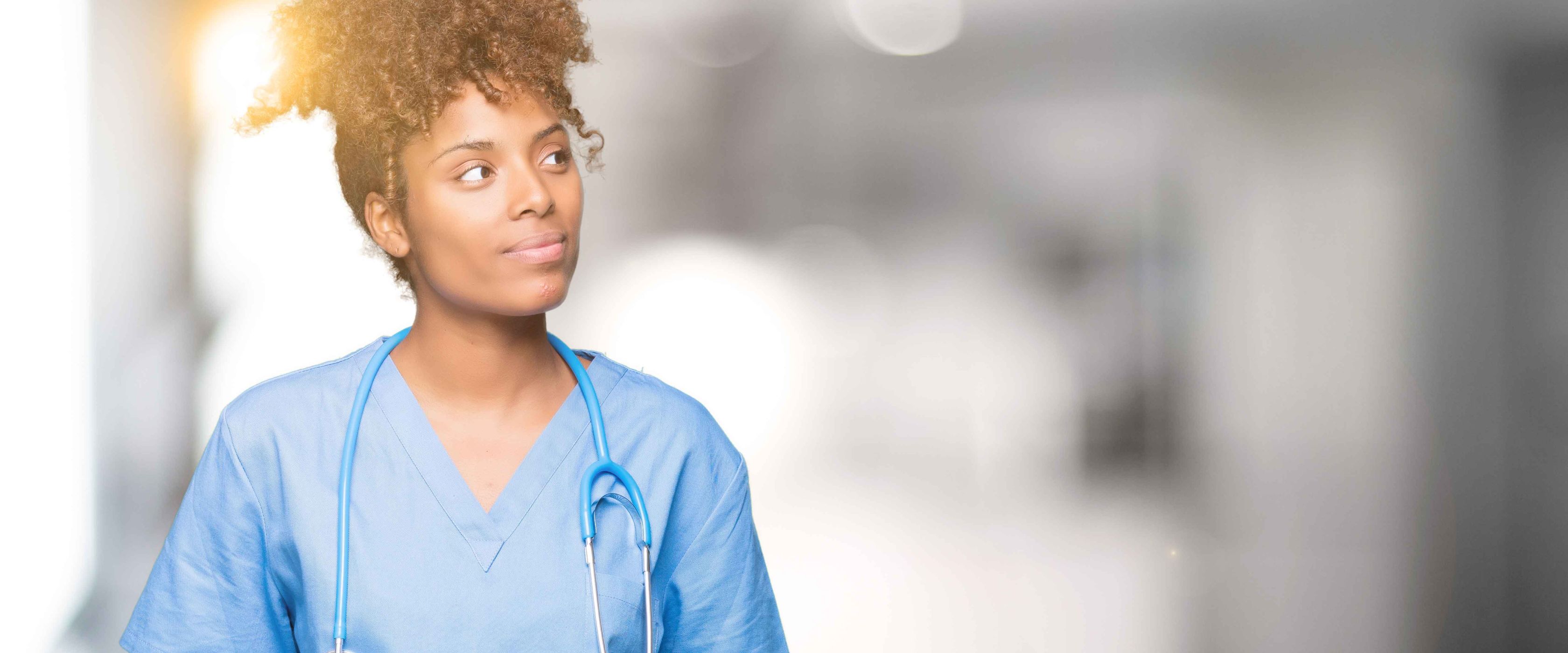 Tips for Working Nights
Suppose you're used to working days and receive an assignment that requires you to take the night shift. You may experience a rough transition, especially when settling into a new living situation and possibly a different time zone. However, when your job depends on your attention to detail and reaction time, you can't afford to lose any of your precious sleep.  
Developing healthy habits while working nights is crucial; not only will the quality of your patient care increase when you're well rested, but your overall health and happiness as a traveler depend on a solid night shift routine.   
Here are our recommendations for staying healthy while working nights.
Get Quality Sleep
While life as a healthcare traveler calls for packing light, consider leaving room for blackout drapes, or order them online and have them delivered to your new dwelling. They'll help you temper the circadian rhythm that keeps you awake during the day so you can get some much-needed shut-eye. Looking for more ways to get some quality rest?
Sleep Tips for Healthcare Travelers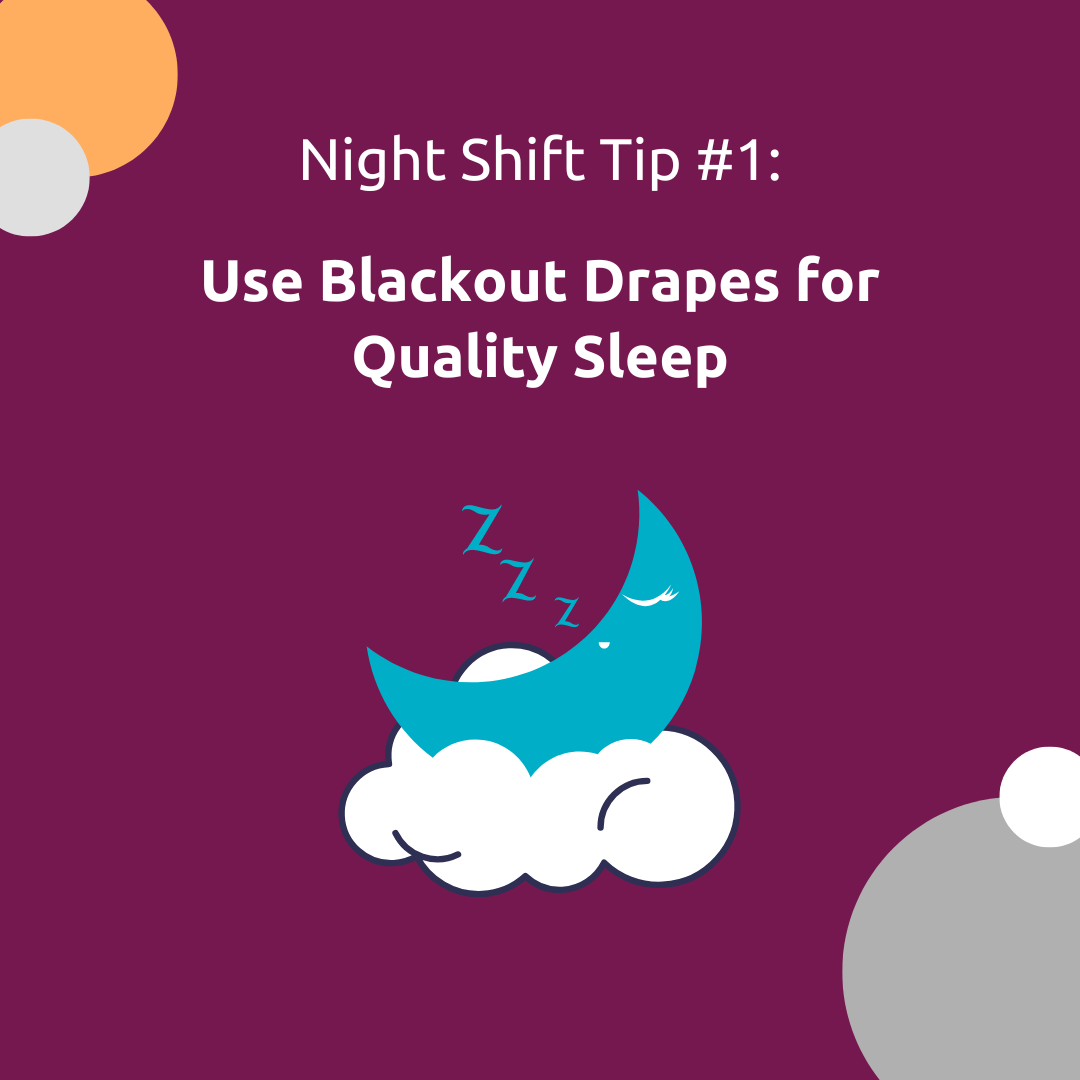 Use Caffeine Wisely
A good cup of coffee or tea can be the perfect pick-me-up you need at the beginning of your shift because caffeine blocks Adenosine, the neurotransmitter that tells your body it's getting sleepy. However, because of this blockage, caffeine makes it harder to fall asleep. Avoid consuming coffee or other caffeinated beverages within eight hours before tucking yourself into bed.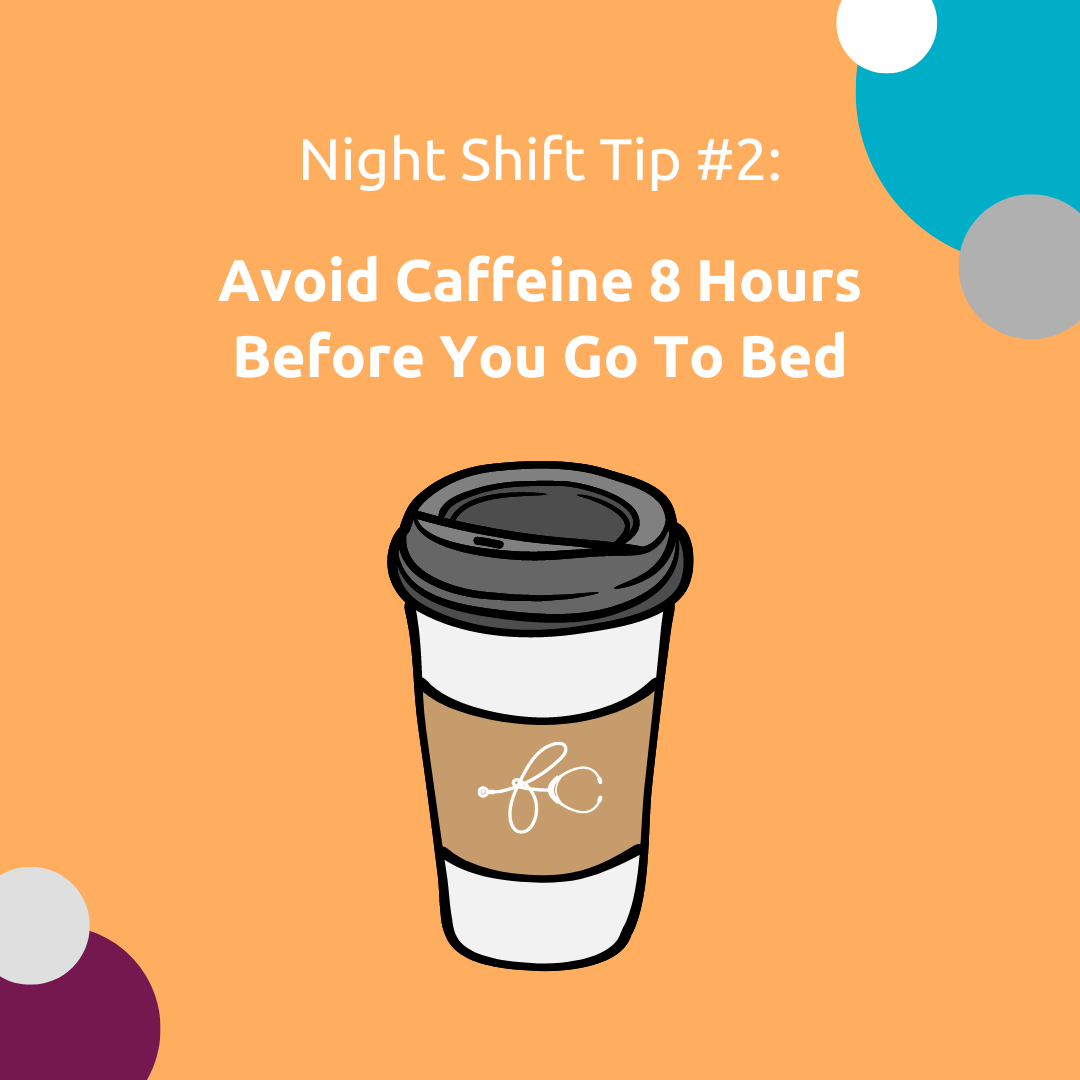 Pack Your Lunch
Working nights makes getting into a fast food and takeout routine easy. While these options may be tasty, they often lack the critical nutrients needed for sustaining energy throughout your shift. Packing your lunch beforehand lets you choose healthy, energizing, convenient foods to keep you going. Looking for inspiration?
3 Easy & Delicious Breakfast Recipes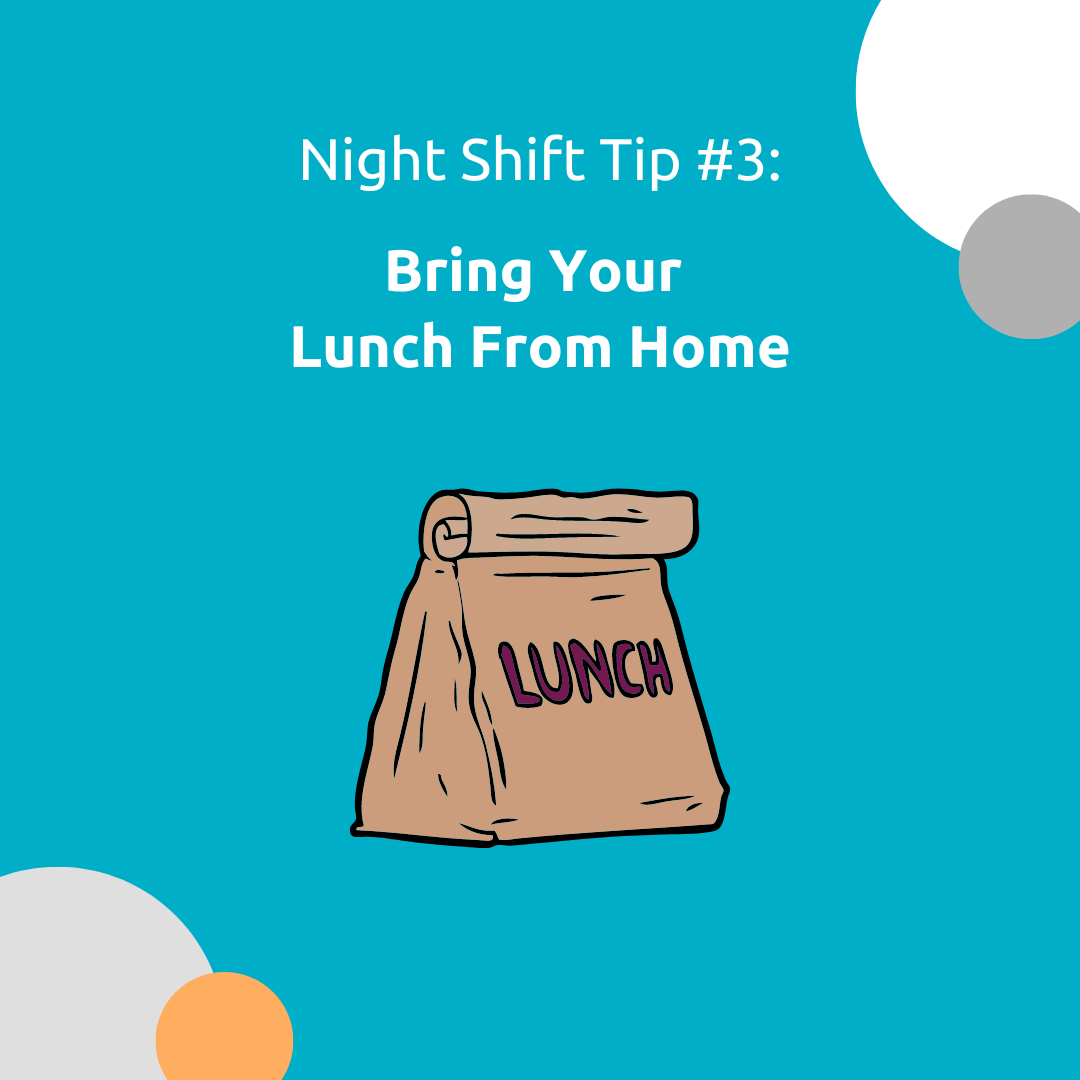 Exercise Before Work
We know it's easier said than done to muster the motivation to work out before you head in for a long night. However, getting your blood pumping and endorphins flowing means you'll have more energy throughout your shift.  
Level Up Your Fitness Routine on Assignment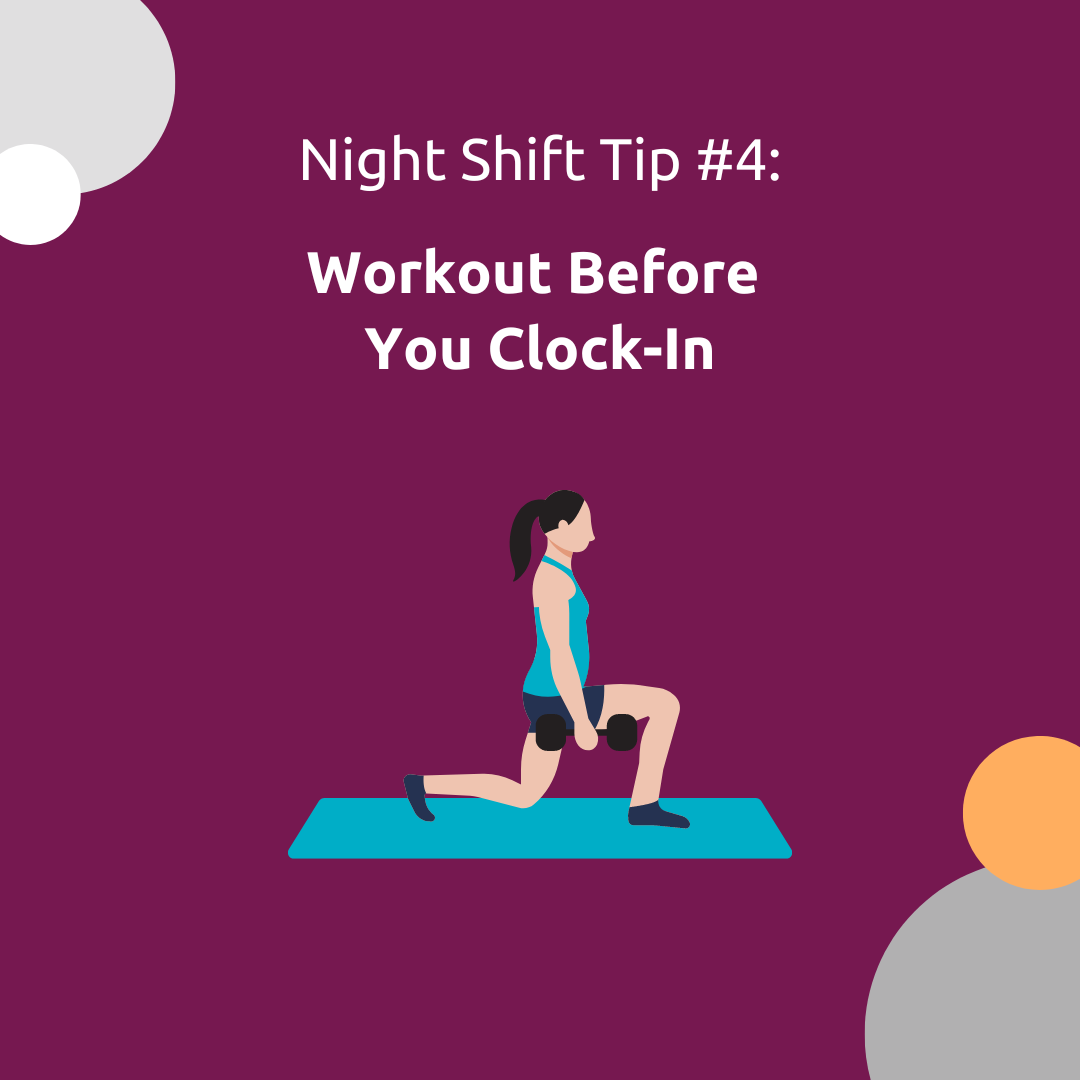 Avoid Going to Bed Right After Your Shift
The first few days of night shifts might be rough while your body adjusts, but don't succumb to the temptation of falling into bed as soon as you get home; your sleep schedule will ultimately suffer, and handling the night hours will be more challenging. When you get home, make yourself a meal, do some yoga, make a cup of decaf tea, read a book... whatever it may be, unwind after your night shift just as you normally would after working a day shift.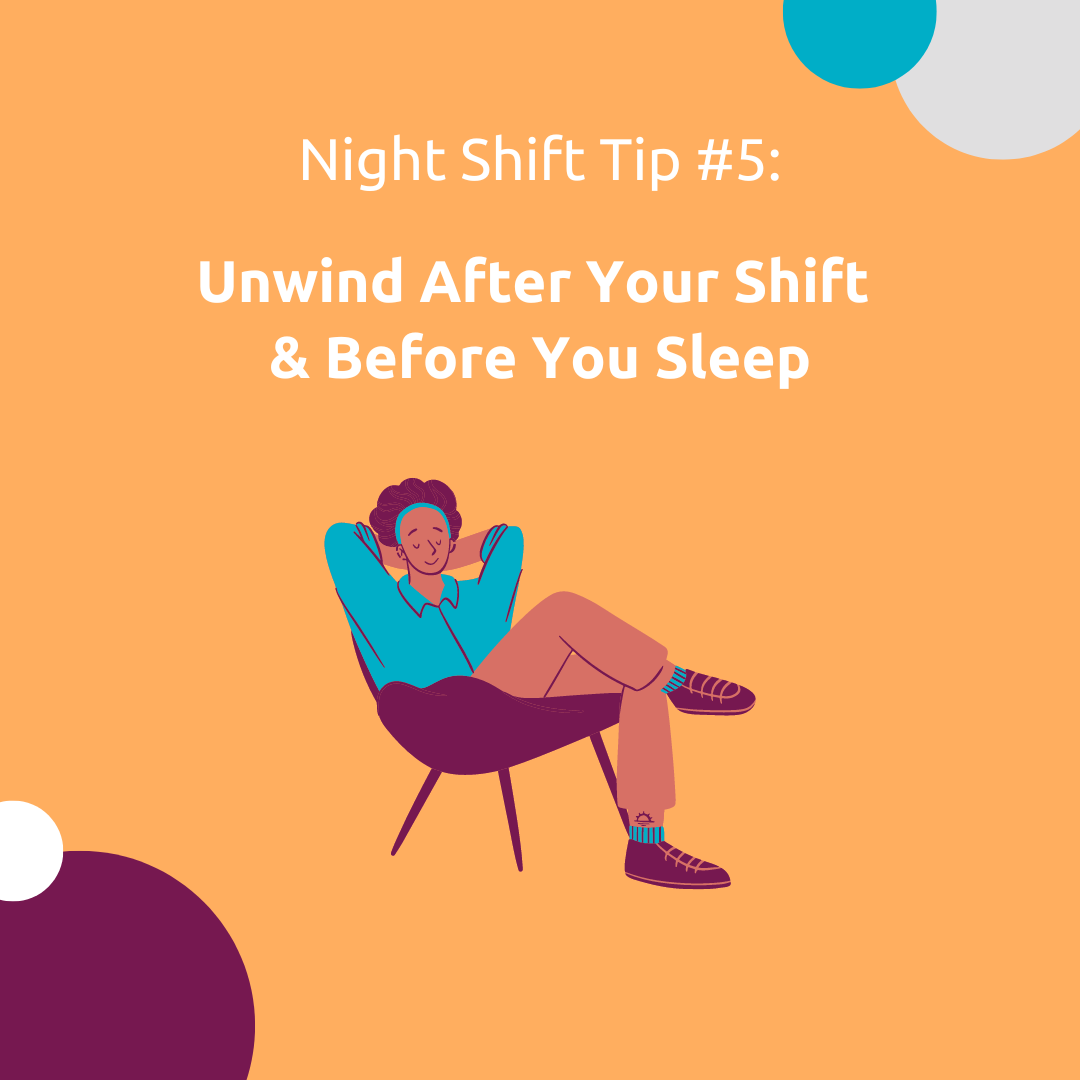 Prioritize Self-Care
How can you expect to provide high-quality patient care if you don't care for yourself? Prioritize your well-being and find ways to integrate self-care into your everyday routine through methods like meditation, therapy, or deep breathing. Not sure where to start?
Self-Care Tips for Healthcare Travelers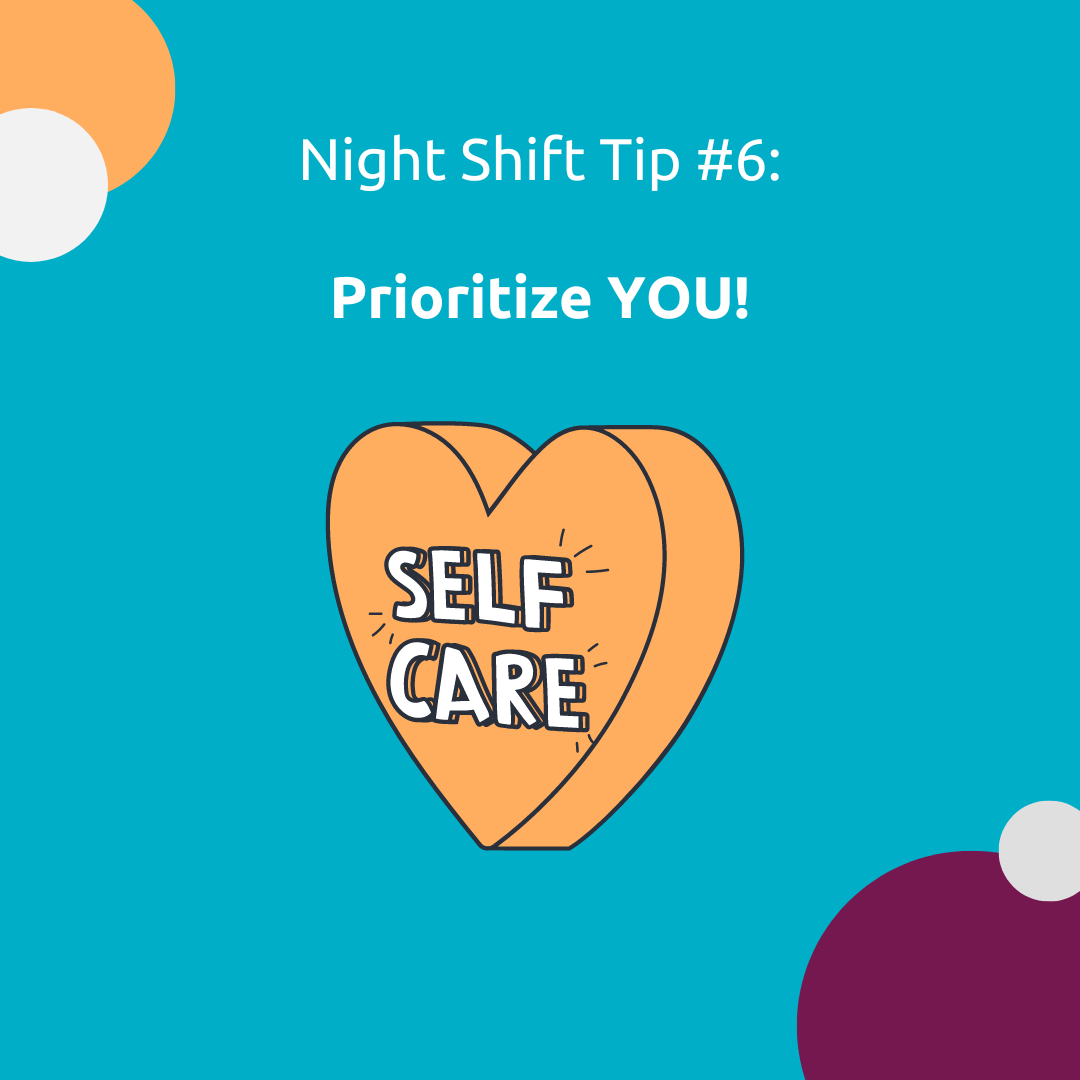 Being flexible and adaptable to different working environments and schedules is essential as a healthcare traveler. Embracing the new experiences and opportunities of working in various locations is a great way to learn and grow as a healthcare professional.  
Ultimately, the key to success on the night shift is finding a balance that works for you. By caring for yourself and approaching your work with a positive mindset, you can make the most of your travel nursing experience while providing your patients with the highest quality of care.