How to Build Your Traveler Community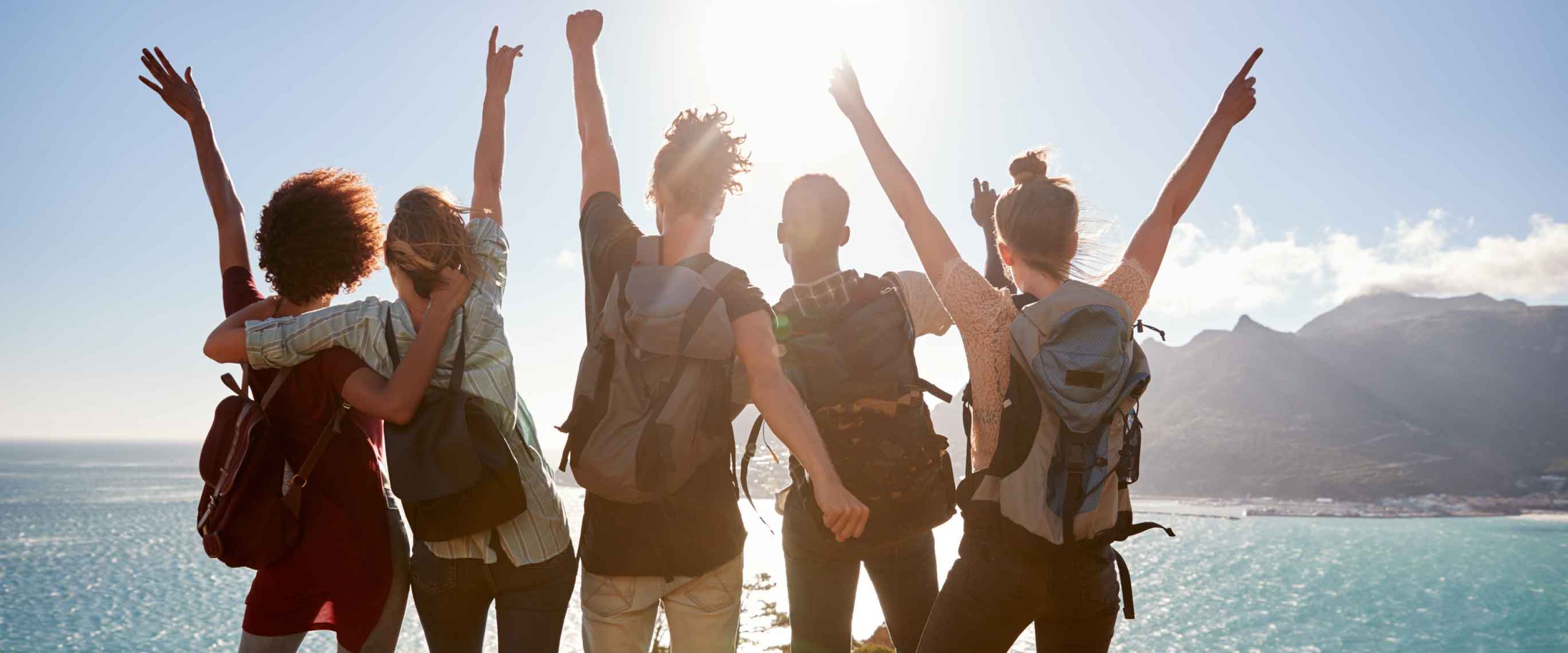 Networking and Making Friends on the Road
Healthcare travelers, we salute you! You've chosen a rewarding and exciting career, but it can be challenging to put down roots when you're constantly on the move. However, building a community is essential for your emotional well-being and professional growth. This blog post will share tips on how healthcare travelers can create a network of friends and colleagues, making each new location feel like home.  
Embrace Social Media and Online Groups
In today's digital age, connecting with like-minded people worldwide is easier than ever. Social media platforms like Facebook, Instagram, and LinkedIn are excellent resources for finding groups dedicated to healthcare travelers. These online communities often host discussions, share resources, and provide an opportunity to connect with others in your field.  
LinkedIn is particularly beneficial for professional networking, so ensure your profile is current and highlights your unique skills and experiences. Joining relevant groups can help you discover job opportunities and stay informed about industry trends.  
Attend Meetups and Networking Events
Depending on the size of the city you're in, there may be meetups or networking events specifically for healthcare travelers. Websites like Eventbrite are great for finding events in your area. Attending these gatherings can help you make friends, exchange ideas, and learn about local resources.   
Even if there aren't any healthcare-specific events in your area, consider joining events related to your hobbies or interests. You'll still be meeting new people and expanding your social circle, and who knows? You might just find a fellow healthcare traveler among the attendees.  
Make the Most of Your Workplace
Your new job is one of the best places to start building connections. Take advantage of any orientation or training programs, as they can be a great way to meet coworkers and learn about your new workplace's culture. Be proactive in introducing yourself to your colleagues and ask for their insights on living in the area.  
Remember to connect with your fellow travel nurses, allied clinicians, or therapists at your facility. These individuals can offer unique insights into the challenges and joys of your shared career path. They may also have tips on navigating the local community and establishing a support network.  
Explore Your New City
Get out and explore your new surroundings! Familiarize yourself with local attractions, coffee shops, parks, and other places people gather. You might strike up a conversation with a local who can offer insider tips on the best places to eat, relax, and have fun.  
Consider joining local clubs or groups related to your interests. Whether it's a fitness class, book club, or volunteering opportunity, these activities can help you meet people outside of your profession, allowing you to create a diverse and supportive social circle.  
Keep in Touch with Your Past Connections
While building new connections is essential, remember to maintain the relationships you've made at previous travel assignments. A strong network of healthcare travelers can provide valuable support and advice throughout your career. Plus, you never know when your paths may cross again, either at a future assignment or a conference.  
Schedule regular catchups via video calls, texts, or social media to stay in touch with your old friends. Sharing your experiences can provide encouragement and motivation, especially during the more challenging moments of your career.  
Be Open to New Experiences
Adapting to a new city and workplace can be intimidating, but staying open to new experiences can help you grow personally and professionally. Be willing to try new activities, attend events, and engage with people from different backgrounds. Embrace the opportunities of being a healthcare traveler – after all, that's part of the adventure!  
Use Traveler-Friendly Apps
Technology can also be your best friend when building a community on the go. Download apps like MeetUp or Bumble BFF, specifically designed to help travelers connect with others in their field or find new friends in a new city. These platforms can make finding events and activities more accessible and help you discover local recommendations and build a support network wherever you go.  
Be a Good Listener
Being a good listener can go a long way when trying to make new friends and establish connections. People appreciate feeling heard and understood, and by showing genuine interest in their stories, you'll create a strong foundation for a lasting friendship. Plus, you'll learn more about your new community and discover ways to get involved.  
Offer Support to Others
As a healthcare traveler, you have unique skills and experiences that can benefit others in your network. Be open to sharing your knowledge and offering support when others need it. Not only will this help you establish strong connections, but it can also create a sense of camaraderie among your fellow healthcare travelers.  
Give Yourself Time
Finally, remember that building a community takes time. You won't make lifelong friends overnight, and that's okay. Be patient with yourself and others, and give your relationships time to grow and develop. With each new assignment, you'll become more adept at navigating new social landscapes and making meaningful connections.  
Travel nursing, allied health, or therapy are incredible opportunities to grow professionally and personally. You can build a community that supports and enriches your life by actively networking, exploring your new surroundings, and maintaining connections with past colleagues. Embrace the adventure and the unique experiences that come with being a healthcare traveler, and remember, your next best friend or invaluable professional contact might be just around the corner.  
FlexCare's Commitment
As you are often away from friends and family, having a robust support system is crucial, whether that means staying connected with friends and family back home or forging new friendships with fellow travel nurses or residents in your temporary home. Finding the right agency to support your career goals and provide optimal work experiences can be daunting. Still, it is necessary for the success of your travel nurse, allied health, or therapy career.   
We founded FlexCare to improve the healthcare staffing experience for clinicians, facilities, and internal employees. Since its inception, FlexCare has intentionally established foundational pillars to support this mission, including our 'High-Pay, Hassle-Free' philosophy, our S1NGLEPOINT Recruiter model, and our proprietary job matching and assignment management technology, the FlexCare 360 mobile app.
High-Pay, Hassle-Free
We base our "High-Pay, Hassle-Free" philosophy on our belief that healthcare professionals deserve our maximum compensation without the need to negotiate; clinicians can rest assured that they are offered our highest available pay package up front for every assignment. Our commitment to transparency also guarantees that all pay packages are thoroughly reviewed with travelers before they apply for jobs to ensure they are equipped to make informed decisions that best support their travel career goals.   
Additionally, we pay our recruiters a fixed amount for successfully placing qualified clinicians, so when facilities increase their bill rates, clinicians get paid more, not the recruiters. Therefore, they have a vested interest in finding you an assignment you are happy with and maintaining the longevity of your travel career with FlexCare.
S1NGLEPOINT Recruiters
We believe that our travelers' time is too valuable to juggle working with "Sarah" from Compliance, "Tom" from Payroll, and "Heather" from Housing when managing their assignments. Our S1NGLEPOINT Recruiter model simplifies the process for clinicians by providing one point of contact who will help manage all aspects of your travel career, saving time and providing peace of mind.  
FlexCare 360
The FlexCare 360 mobile app enables travelers to align their career and lifestyle goals with ease through an intuitive job board powered by Google Maps, customized job searches, exclusive job matching technology, application tracking, assignment updates, direct messaging with your recruiter, quick access to HR resources, and so much more.
Download FlexCare 360
App Store
Google Play